Hello, a pleasure to greet the whole community of steemit, in days I came across an interesting news although the truth is very curious but important, an unusual sacred family appeared in the gardens of the cathedral of the church of Christ in Indianapolis,
U.S.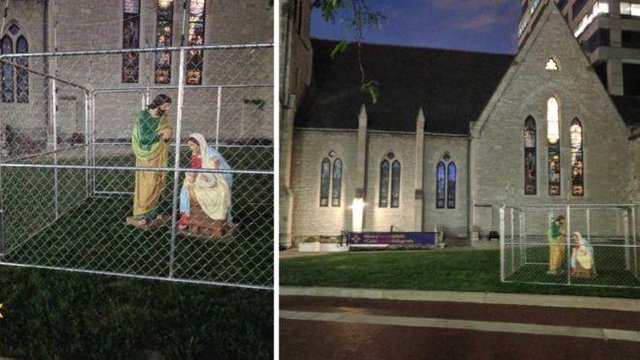 [source] (https://www.bbc.com/mundo/noticias-44707383)
Since Monday, the traditional statues of the Holy Family of Nazareth are placed in the gardens of the Episcopal Cathedral of the Church of Christ in Indianapolis, capital of the state of Indiana, as often happens at Christmas time.
However, the most striking is not that the emblematic figures of the manger are showing mid-year.
All three appear inside a cell.
The moving letters of two women who were separated from their children at the United States border.
Where are the children separated from their parents at the border with the United States (and what is the risk that they will not reunite with their family).
The images of the imprisoned Holy Family went around the United States. The church itself explained the meaning of the installation.
"We will not stand aside while the children are separated from their parents and families are being separated from our communities and congregations," Reverend Stephen Carlsen, dean and rector of the cathedral, said in a statement.
He added that the idea came as a protest against the so-called "zero tolerance" policy of the Donald Trump government, which last April began to separate the children who arrived there with their undocumented migrant parents on the border.
From those dates until the end of June, when Trump ordered the separations to stop because of the international scandal that he had generated, more than 2,500 children were sent to shelters while their parents were taken to migratory prisons.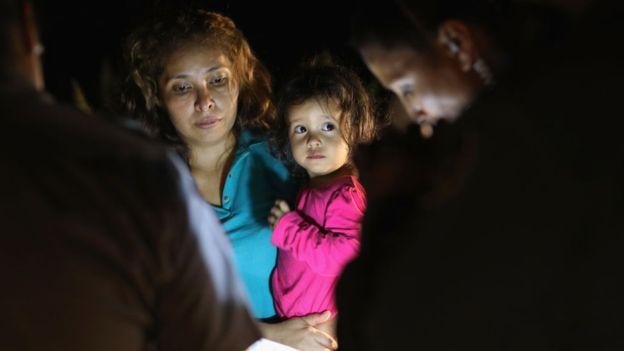 [source] (https://www.bbc.com/mundo/noticias-44707383)
Although the separations stopped, hundreds of parents have not been able to reconnect with their children.
Jesus Between Eyes ...
The Rev. Lee Curtis, who came up with the idea, explained that the installation is loaded with symbolism when it is remembered that the biblical family was also a refugee and sought asylum.
According to the Gospel of St. Matthew, Joseph had a revelation after the birth of Jesus that led him to flee to Egypt with Mary and the child to avoid a revenge from King Herod against the newborn.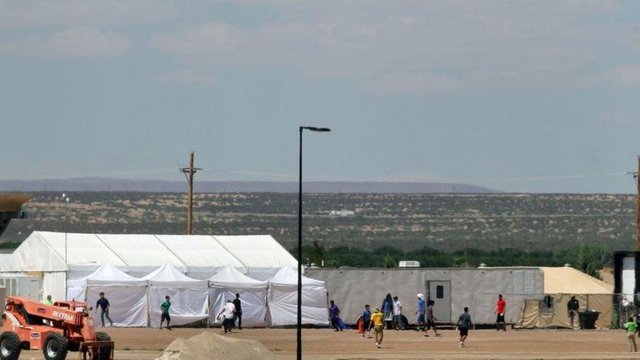 [source] (https://www.bbc.com/mundo/noticias-44707383)
"All families are holy and we hope and pray that those who seek a better life for their children have that opportunity," said Curtis.
According to NBC News, many of the parishioners who come to the cathedral are first or second generation immigrants, which also carries the symbolism of the garden scene.