The Australian Stolen Generations.
As I mentioned in my first post on this subject, before moving to Australia I had never heard about the stolen generations of aboriginal children. In fact I've had to do a bit of research to get more details on it.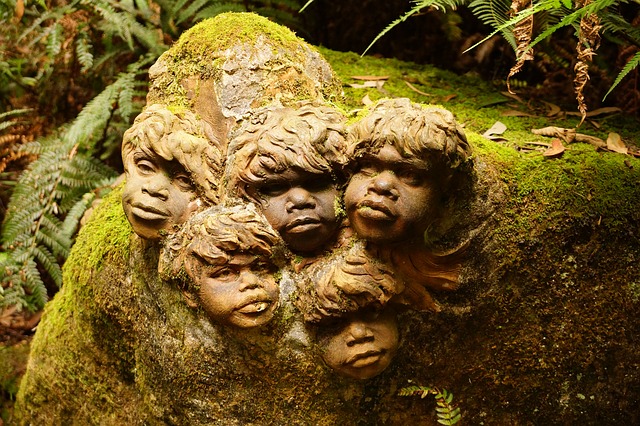 Source
Between 1910 and 1970, approximately, government officials removed "half-caste" indeginous children from their parents in order to assimilate them into the "civilised" white society. The aboriginal people were seen as a dying race and it was believed it would be easier for mixed blood children to be integrated. They thought that they could be raised like the whites and marry whites, eventually breeding them out as a race.
Some were adopted by white families, but most were raised in institutions. They were made to reject their culture, often made to feel humiliated by it and they weren't allowed to speak their languages. Abuse and mistreatment was rife and the attempt to assimilate them was a complete failure as the whites wouldn't accept them.
When they started forcibly removing these children from their parents, they broke the family cycle for them. The children grew up often traumatised and disconnected, with no idea how a family should be, going on to raise children who became equally disconnected. Within many broken indigenous communities abuse and addiction is high and children are still being removed at increasing rates.
The removal of the children is entangled with a host of other issues, racial included, but I feel that this site offers a better coverage of that then I could: https://www.creativespirits.info/aboriginalculture/politics/a-guide-to-australias-stolen-generations
This is a horrific example of how interference has created a downward spiral that is now self perpetuating, leading to more and more intervention. Yet rather than learning from this government bodies continue to intervene and interfere with families. That's not to say that intervention isn't sometimes needed, but something is seriously going wrong and these sorts of things continue to happen.
All SBD raised from this post will go to @familyprotection.
---
Read about the British Stolen Generation here:
https://steemit.com/familyprotection/@life-relearnt/the-british-stolen-generation