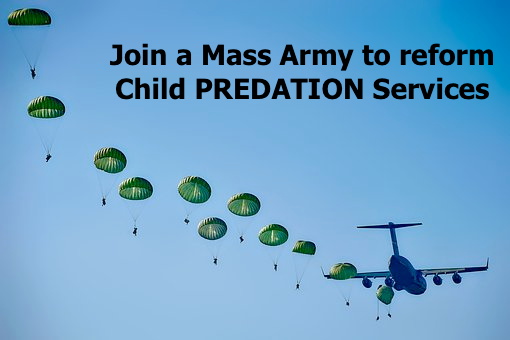 Since setting up her National Coalition for Family Court and CPS Reform in 2014, Brooklyn parent Francesca Amato-Banfield has been overwhelmed by interest and support.


"We soon found out that these Child "Predation" Services are not just operating in the US but globally", says Francesca - so she's inviting parents everywhere to become advocates in Canada, Australia, the UK, Uganda, Ireland and many other countries.

We are looking for advocates who are strong leaders, with a clean background. We will be interviewing them. And for parents in general, if you have had false allegations made against you we are willing to talk to you - because we do understand how that bogus system works and how your rights were violated. If that's you, don't hesitate to get in touch, says Francesca on Facebook:
UNITED WE STAND

ONE MASS ARMY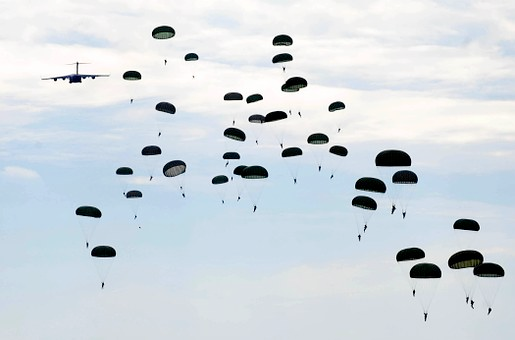 If you would like to join the coalition, either as an advocate or to gain support and advice from parents savvy to the system, please contact them via their website or on Facebook
By 2014, firecracker mom Francesca was sick of the "revolving door" of Family Courts, corrupt judges and child attorneys who were NOT working in the best interest of children and did not follow existing laws to protect the rights of families.
Befriending other parents who'd experienced the same she founded a Coalition to reform the Family Court and CPS i.e. clean up what has to be one of the dirtiest sumps in the swamp.
This growing network is going from strength to strength. The website, set up last October, is now receiving over 65 000 visitors a month and thousands of aggrieved parents are networking on their Facebook page, linked above.
If you are a parent/adult whose life has been trashed by Family Court corruption, join this army! The coalition is actively looking for advocates to support parents and network in all countries.
Channel your pain and frustration into something positive: help others, sharing what you know - offer a shoulder to cry on and - best of all - weigh in for some serious SWAMP DRAINING!!! Here's an example of their recent swamp-draining work, ousting corruption in Ulster County:
Francesca works with National organizations, domestic violence experts, law enforcement, legislatures and advocacy groups across the Nation. She Spear headed the first "rally for reform in Ulster County & the "WE THE PARENTS EVENT" in Washington D.C. Currently, she hosts her own talk show Punished 4 Protecting and is about to publish her first book "Punished 4 being a Mother"
Francesca will be sent the link to this article and informed about @familyprotection on Steemit - I will refer her to @canadiancoconut.
50% OF EARNINGS FROM THIS POST WILL GO TO @FAMILYPROTECTION