I must tell you first that Paraguay's government/mafia apparently censors the internet under "hate speech" policies and similar rules, so I wouldn't be surprised if we can't find any archive denouncing anything negative about the state. I can tell you that you can read one of the sources down below to see that in the public orphanages of this nation/imaginary line sexual, physical and psychological abuse are sadly things that apparently may happen daily. Latin America really needs to follow the example of Anglo-American cultures instead of following the failed examples of Spanish and French models of governance. Corruption is something to be expected in this nation as all parties are known to be corrupt, a classmate told me today that left and center left political parties are by far the worse! You can't find much information in the internet about what may be going on in these public orphanages, so take this post with a grain of salt since I am partially speculating here. I believe that over medication, organ and human trafficking, misuse of public funds and ilegal lobbying may be going on since that is what happens in my nation; Chile (The whole region is apparently facing the same issue, but my country is by far the worst in this matter!).
In conclusion this situation really smells fishy and I hope that you provide me with more information on this topic if you find some in the comments down below. Join @familyprotection today since well they are by far the most important community in SteemIt, the family structure is the nucleus of any healthy society! If you have any doubt where I got my information from you can read the sources down below. I will be writing my book now, the "Anticommunist Manifesto" sketch may come out soon! I hope that you are having a great day or night depending where you are at and that you learned something out of this post. I love you all, I'm out. PEACE, LOVE AND ANARCHY!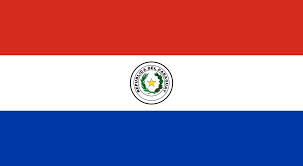 Sources:
chrome-extension://oemmndcbldboiebfnladdacbdfmadadm/https://www.unicef.org/ecuador/libro_NNA_REGION.pdf
https://www.unicef.org/paraguay/publicaciones
https://www.elmundo.es/internacional/2018/05/26/5b099b09e2704eaf4f8b458d.html
https://www.telesurtv.net/news/marcha-abusos-sexuales-paraguay-20190601-0018.html
https://www.ultimahora.com/reportan-255-casos-abuso-sexual-menores-enero-y-marzo-n2814161.html
https://www.diariodenavarra.es/noticias/actualidad/internacional/2019/06/02/manifestacion-paraguay-contra-impunidad-los-abusos-sexuales-menores-653451-1032.html
https://www.vaticannews.va/es/iglesia/news/2018-05/obispos-paraguya-protocolo-abusos-sexuales-menores.html
https://en.wikipedia.org/wiki/Corruption_in_Paraguay
https://www.transparency.org/country/PRY
I love you all, I'm out/cambio y fuera... Addio/do pobachennya/do svidaniya, bis später!
Follow my girlfriend: @mama.anarchy
Follow my friend: @capitalist.chile
Follow this account if you care about children: @familyprotection
Follow my friend on BitChute: https://www.bitchute.com/channel/9daUy5eSfrgL/
To contact me use this email: [email protected]
If you wish to contribute to see more content like this donate here:
Bitcoin (BTC) wallet:
14tSr1VsRkceXAT5vuLtY7LkgwjLYAgHjL
Ethereum (ETH) wallet:
0xbFd72E84580E2f8F95F0EA8E646FE37531Ea0B55
Dogecoin (DOGE) wallet:
DCUwsrUkNSxhagVaxRhE7ZKSw2Xkz6fDDy
Bitcoin Cash (BCH) wallet:
qq42x2ntd5mel9zcyzy6exaf3ut8vsh4dct390a4w0
Stellar wallet (XLM):
GDXUW5GSOVGLNB5FVCTAXN7ABZGF227YVZMZV2UFE45NXI4F7M5B4JDV
Sending some Steem to this account also helps obviously!
Royalty free pictures (The ones I use): https://www.pexels.com/