Hello my dear readers, I know that I have been disconnected for a very long time but college, preparing for the incoming economic collapse and the BitChute project have managed to keep me very busy since well none of the projects that were just mentioned are precisely easy ones. We must first mention that Croatia is luckily following some social liberal economic policies but sadly the issue of corruption hasn't been truly targeted yet, so politicians/crooks are expected to be even dirtier than normal here. After reading the Unicef report that I linked down blow I can tell you that this is an interesting topic as apparently the fakestream/"mainstream" media is apparently not interesting on reporting on the topic of public orphanages managed by the state's "Child "Protective"/Predator Services" (CPS). I expect physical, sexual and psychological abuse to be sadly every day situations inside these public facilities.
In conclusion we are currently facing muddy waters since well the situation is absolutely unknown. Well take this post with a grain of salt as I have a horrible headache and also I am very tired, you should always research information by yourself instead of blindly believing the posts you see in the internet. Join @familyprotection on SteemIt since well it is by far the most important community in the whole platform since the traditional family structure is the nucleus of any healthy society. I hope that you are having a great day or night depending where you are at and that you learned something out of this post. I love you all, I'm out. PEACE, LOVE AND ANARCHY!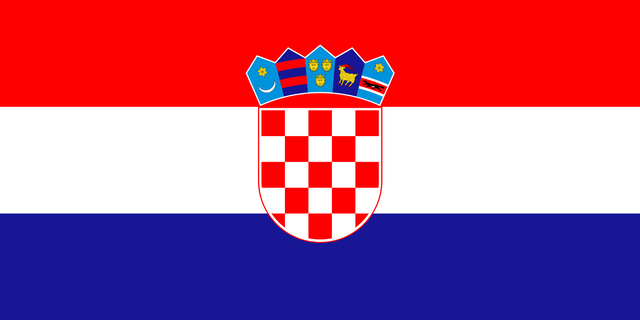 Sources:
https://tradingeconomics.com/croatia/corruption-index
https://en.wikipedia.org/wiki/Corruption_in_Croatia
https://www.irishtimes.com/news/orphanage-staff-held-in-croatian-child-abuse-investigation-1.470742
https://www.unicef.org/infobycountry/croatia.html
https://www.total-croatia-news.com/business/19856-croatia-is-the-most-corrupt-country-in-southeast-europe
I love you all, I'm out/cambio y fuera... Addio/do pobachennya/do svidaniya, bis später!
Download the Anticommunist Manifesto (My book) here: https://archive.org/details/anticom_201909
Join and promote these alternative social media platforms:
Join Minds: https://www.minds.com/
BitChute: https://www.bitchute.com/
Join Gab: https://gab.com/
Join Steemit: https://steemit.com
Join Yours: https://www.yours.org/
Help Liberland: https://liberland.org/en/
Promote Liberstad (A private city in Norway): https://www.liberstad.com/
Download Brave Browser: https://brave.com/download/
Use ProtonMail: https://protonmail.com/
Note: Cover the camera of your computer with electrical tape and use a virtual private network (VPN).
Follow my girlfriend: @mama.anarchy
Follow my friend: @capitalist.chile
Follow this account if you care about children: @familyprotection
Follow me on BitChute: https://www.bitchute.com/channel/vkDsBlFfhCVL/
Follow me on Minds: https://www.minds.com/Endless_DOGE
Follow my friend on BitChute: https://www.bitchute.com/channel/9daUy5eSfrgL/
To contact me use this email: [email protected]
If you wish to contribute to see more content like this donate here:
Bitcoin (BTC) wallet:
14tSr1VsRkceXAT5vuLtY7LkgwjLYAgHjL
Ethereum (ETH) wallet:
0xbFd72E84580E2f8F95F0EA8E646FE37531Ea0B55
Dogecoin (DOGE) wallet:
DCUwsrUkNSxhagVaxRhE7ZKSw2Xkz6fDDy
Bitcoin Cash (BCH) wallet:
qq42x2ntd5mel9zcyzy6exaf3ut8vsh4dct390a4w0
Stellar wallet (XLM):
GDXUW5GSOVGLNB5FVCTAXN7ABZGF227YVZMZV2UFE45NXI4F7M5B4JDV
Sending some Steem to this account also helps obviously!
Royalty free pictures (The ones I use): https://www.pexels.com/