Even though I really like Jair Bolsonaro I must admit that well Brazil is still facing a lot of trouble, crime rates are lower but they are still high, the economy can't be reformed and opened up thanks to the leftist CONgress and the media is constantly bombarding the new government with political activism instead of actual journalism. I must point out that after reading all the sources down below there is a lot of information lacking in the internet about how the conditions inside state-managed orphanages may be like. There are several reports accounting to the misuse of public funds and well widespread corruption in everything related to the state of Brazil (Orphanages are obviously included in that list!). I did find some accounts of rape, abuses of all kinds and over medication in some of these reports, well as this is Latin America obviously there is not much transparency or access to information is available related to this topic.
In conclusion you must take this post with a grain of salt as anything you read in the internet, don't believe my posts; research my posts. I am honestly pretty sad right now as I am thinking about countless global problems that are not easy to fix, well I must admit that we are living in uncertain times! My country Chile; will be going down the hole thanks to leftist economics policies and extremely high taxes/thefts to private enterprises, we have European taxes in order to get African public services. I hope that you have a great day or night depending where you are and that you learned something out of my post. Before leaving I would advise you to join @familyprotection as I believe that it is the most important community in SteemIt. Peace, love and anarchy! I'm out.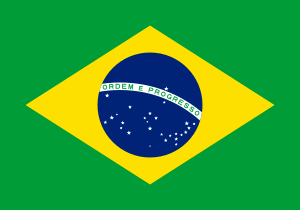 Sources:
https://www.unicef.org/brazil/
https://www.researchgate.net/publication/300027827_Child_Sexual_Abuse_in_Brazil_Awareness_Legal_Aspects_and_Examples_of_Prevention_Strategies
https://www.humanium.org/en/brazil/
https://www.jstor.org/stable/3788984?seq=1#page_scan_tab_contents
chrome-extension://oemmndcbldboiebfnladdacbdfmadadm/https://reliefweb.int/sites/reliefweb.int/files/resources/REPORT%20ON%20WORLD%27S%20ORPHANS.pdf
I love you all, I'm out/cambio y fuera... Addio/do pobachennya/do svidaniya, bis später!
Follow my girlfriend: @mama.anarchy
Follow my friend: @capitalist.chile
Follow my friend on BitChute: https://www.bitchute.com/channel/9daUy5eSfrgL/
To contact me use this email: [email protected]
If you wish to contribute to see more content like this donate here:
Bitcoin (BTC) wallet:
14tSr1VsRkceXAT5vuLtY7LkgwjLYAgHjL
Ethereum (ETH) wallet:
0xbFd72E84580E2f8F95F0EA8E646FE37531Ea0B55
Dogecoin (DOGE) wallet:
DCUwsrUkNSxhagVaxRhE7ZKSw2Xkz6fDDy
Bitcoin Cash (BCH) wallet:
qq42x2ntd5mel9zcyzy6exaf3ut8vsh4dct390a4w0
Stellar wallet (XLM):
GDXUW5GSOVGLNB5FVCTAXN7ABZGF227YVZMZV2UFE45NXI4F7M5B4JDV
Sending some Steem to this account also helps obviously!
Royalty free pictures (The ones I use): https://www.pexels.com/