The story is not written for any particular purpose, but only when I remember some of the family events that I remember, I still smile, and lost in the memory of those readers, just trying to entertain those readers.
.....................
Since a short time, I understood the family, my parents and my brothers and sisters. We did not find any brothers and sisters, grandparents, uncle or aunt or a paternal aunt. My mother did not see her father-in-law. When his father was very young, his parents left the world's Maya. So I and all my brothers and sisters know the family facing my mother.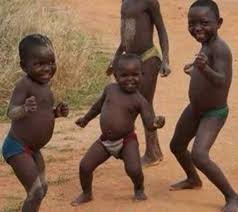 Any Eid or house would have been visited in different places. The houses are just 45 kilometers away from Dhaka, a village of Lauhajang. The rural environment was seen only at that time as a mind.
At that time people used to eat wheat in different houses. At that time my other canals would also come. Three generations of Milan Melas were held. The generation of grand parents, the generation of parents and the generation of me and all other brothers and sisters Talking beta, joyous festivities were divided into all generations. It was more than the time of sacrifice, and it would have been almost 7-8 days.
.....................
Everyone had a point of happiness at home to have a center of happiness. He was very wise, he was a brave freedom fighter. He was not our favorite only for these. He was liked by all of us for his speech, his behavior, and our wonderful story to hear. All of us called him as a puppet mama. Not only his wife and children, he was called a puppet mama.
Before the Dhaka-Mawa road was not there, most of the time it was on the launch. Whenever I went to Launchghat my uncle would have the presence. Whenever the puppet mama saw me, she would love to say to me- Hey my dhakaiya Mammaata came. Although I did not speak dhakaaya, Mama would have started with me in the language.
........................
The last time that I used to celebrate Eid in many homes After hearing the news of us, take a huge chitol fish from Mama Bazar. Asking them to do a good dopiyaji and kupada with the mother We go to the house to be noon. Everyone sat down to eat fries. At that time my mother said-
Where is the limit (uncle's daughter) my pupil brother?
The puppet is angry in the mother's body in the mother's house.
That mia brother, you eat.
(Mama gets angry) Boen you guys. Shalir Betty Shali (Mummy K) is a big piece of fish to do Dopiyaji and Kopaa. And is he cooking the broth? The body seems to think that the water of the Padma is crystal clear.
All right, Mia Bhai Kailka went to the market, Fish Ainen, I rinda Dimunay.
Uncle's words and laughter still remain in my mind even today when I smile unknowingly.
..................
When we all are coming home, uncle's uncle Abbas Mama came to see us. Abbas Mama was crazy kesim. After the death of the only son in a road accident, the head was slightly upset. Very simple one man. But people made fun of this issue.
His nephew light comes with Abbas Mama. She was very bad. My elder sister was mentally challenged with a disabled child. That day-
Hey Saju bhai (my brother's name), Ausum Aileen?
Kyleka IC
Hey there! There are two kilograms of kiya There is a picture of Jhumur Shabana running. Come on and I am Mila Dikhi Ahi.
(Saju Bhai, with a velocity of face) That guy, you do not have any courage. I want to take a kiss in my log The body is small brother (me), or the face that does not look again the guava. Share it.
After listening to such a thing from Saju Bhai, the light shook the insane with a dog behind Saju Bhai. The dog bark was called as Saju Bhaiya Dill Bho Run. Tomorrow, the dog of the dog started running barking behind Saju. Saju Bhai was running and the clutches of the light were resentful. Saju Bhai's virus came to the house of Abbas Mama and puppet mama.
Oh doll, do not stop in your madness.
Ababisa, Sharam Jada, said the face to face. You're crazy about my vigner. Hey, did you pee on the pitch? You are crazy, your cavity is crazy.
My father and Khalura together calm the situation before the couple's dispute went further. At the time of Abbas Mama-
Oh puppet, you got me like a pawn. Hulamu ends with a lecture similar to lemon.

The next morning, I went to the local market with my father and puppet mama. Being very close to the Padma, very fresh and big fish could be found. Dad is that time-
Mia brother took you to the house (with me) and took the hilsa, I took that big pashashata.
At that time Abbas Mama was doing market market. One thing in the village since then, I have seen it spread quickly. Likewise, the incident of the uncle Mama and Abbas Mama has also spread to all. The people of the village are also eager to pour ghee on the fire, and make it more difficult. Similarly, there were two friends in the market, but no one was talking to anyone. Abbas mama puppet mama was returning the face of the fish on the other side. In such a situation, one Abbas conceals his uncle's sprain. Abbas goes scared to be scared. Folks are doing this in the case of puppets. He turned to the angry puppet mama and put a slap on his neck and said:
I did not say no to the puppets, you get the opportunity to get it, all the stems will be able to make a goose. I got cold and cold like my cheeks and my cholera.
I'm sorry for you.
Abbas Mama will do that