During all of my childhood, my dad worked. He had a job where he worked 90+ hours per week. Well, during certain times of the year. The rest of the year, he worked 70+ hours. I remember when I was in my teens and he finally got to take Sundays off and come home early on Saturdays. It was too late by then though. I didn't really know him. I didn't know how to deal with him.
Our relationship is kind of...strained...because I have absolutely no idea how to talk to him. We have become like that stereotypical sitcom father and son who can only talk about sports...except I don't like sports, so we can't even talk about that.
The time you have with your kids is limited. Don't let it slip by. You might find that before you know it they're grown up and you don't know how to talk to them anymore.
Now he's just an old man that makes bad jokes and says things that ruin everyone's day.
Maybe if I had grown up with him actually around I would know how to deal with his stupid little quirks. Maybe I'd be able to deal with him always trying to throw out anything that isn't his to make room.
Like that box of mechanical IBM keyboards that now seem to be worth $150 a piece...but I don't have...because he pestered and pestered me about getting rid of them. They were in perfect shape...
Or any number of other things that he pesters me to get rid of and I end up hating him for later.
He has a trick where he comes up with some excuse where something gets moved to the garage, then you can't take it back inside unless you clean it with a toothbrush. So, if anything ever gets moved to the garage, there's pretty much no hope for it. It's getting tossed out. Unless it's a bike. He likes bikes I guess. He moves those out of the garage to make room for the lawnmower or whatever to move in and out after he's rearranged everything again to make less room somehow. Don't ask me, he somehow manages to put things in the worst places all the time.
Everyone has their little quirks...and with time you can learn to deal with them...but when you never deal with them and just have to live with the results of all the shit they do that annoy you, it all builds up. In a relationship, when you don't deal with the problems, they build up and eventually you just hate eachother. When it's your dad and you never talk to him because he works all the time, eventually it's too late and your relationship is ruined.
It's gotten to the point where I don't even know how to talk to him.
Don't let it happen with your kids.
Talk to them every day. Ask them how their day was. Really care. They don't have to tell you everything, but you have to make sure they can talk to you.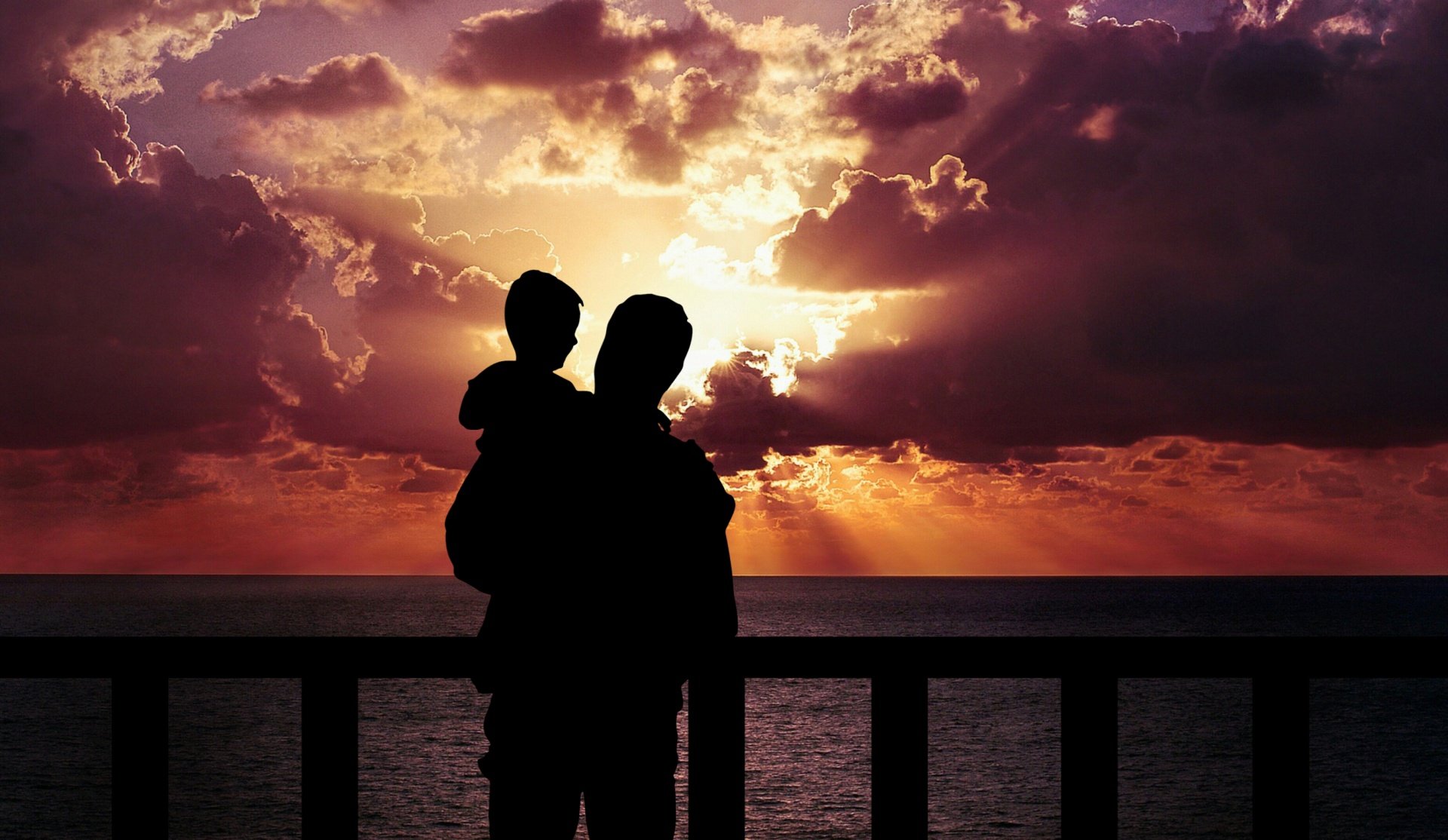 Image by mohamed mohamed mahmoud hassan CC0
(source)