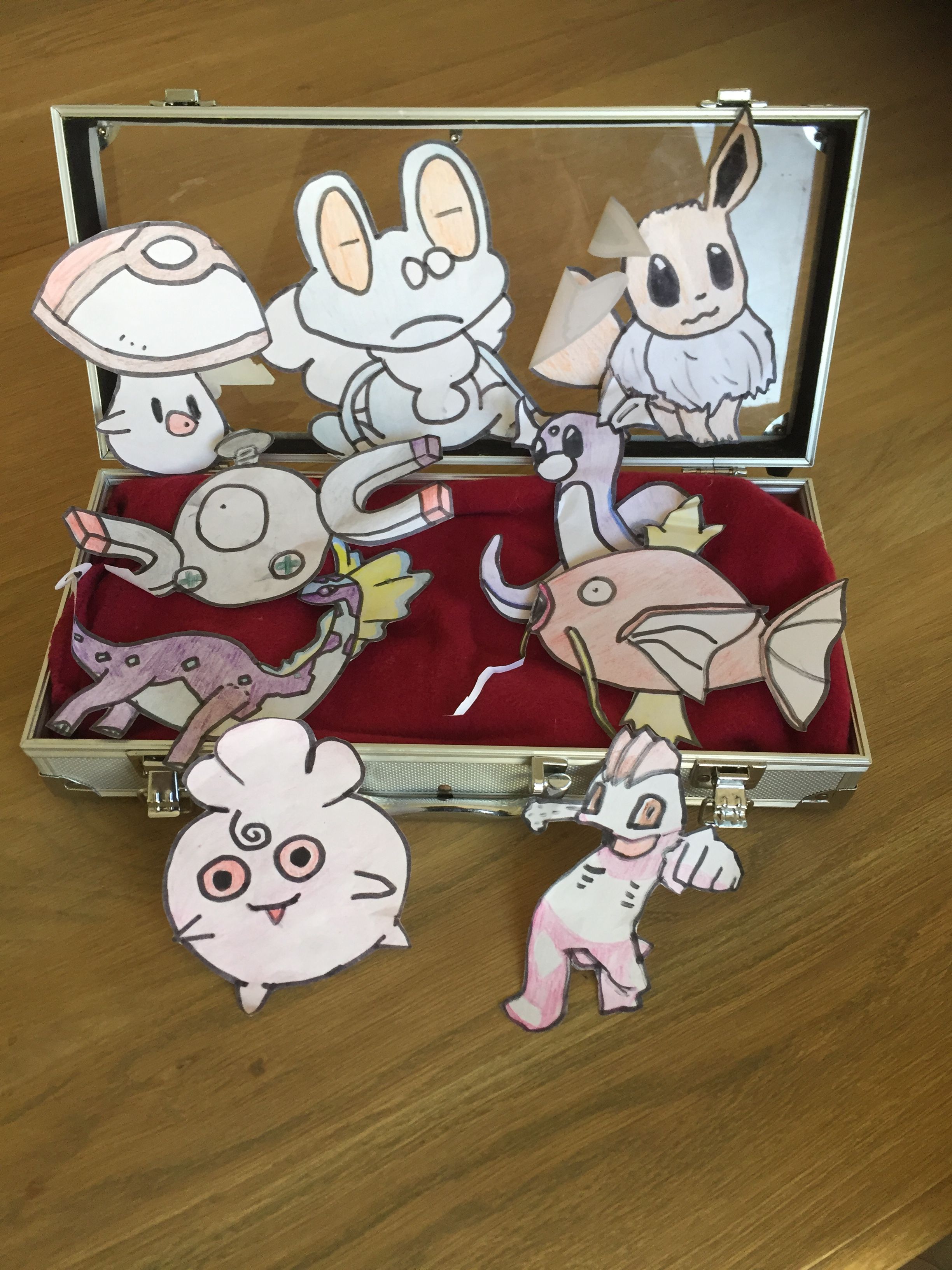 Hi all
As you may or may not be aware I have been blessed to be a stay at home Dad to our son Liam for the last 5 years. During this time we have had many adventures and games together which we have created and wanted to share some of those with my fellow Steemians.
So in Episode 1 we shall start with the old age problem of computer games. Now I played plenty through my youth and whilst I don't want to entirely keep them away from him, we do live in Dubai so are blessed with year long sunshine so there is plenty more to entertain him.
One of his current obsessions of the last few years has been Pokemon, his friends at school introduced him to them with the trading cards and the typical 6 year old fascination had been born from there. So whilst I was too old when Pokemon first came out I was aware of the trend which has been around for some time now. So for those who aren't aware of it a very crude summary would be to say it involves the story of a boy called Ash who becomes a Pokemon trainer and goes off in search of Pokemon, (strange little creatures who can evolve) and learns to train them and prepare them for battles in Pokemon gyms.
Harmless little game especially with the Pokemon trading cards they all collect, until one day I hear the words I had been waiting for "Daddy, can I download Pokemon Go on your phone?"
So I had already done my research on this and knew I did want him playing this game, whilst the game looks fantastic and I can imagine is a lot of fun, it does involve walking around the streets trying to collect these virtual Pokemon. I had visions of everywhere we went Liam asking for my phone so he could look for Pokemon.
My first attempts of being strict Dad and continually saying no where being met with so and so at school has just been allowed it or I will only play it for 5 minutes, this was not going away so a distraction had to be made to push the energy in another direction.
So one night I started looking into Pokemon and Pokemon Go and how it works and decided to make my own game of Pokemon Go up! That night i drew up my first pokemon characters Eevie, MagiKarp and Machop for my unsuspecting son.
The next day after school we stopped at the shops to get a few grocery items, I asked Liam to pick a few Banana's up for me, to his absolute shock he came running back with 3 Banana's and an Eevie character:) With my best surprised look on my face I told him how proud I was he had found his first Pokemon and how he must look after it and write up about it in his Pokedex. (a database of all the Pokemon) So off he skipped home and wrote out all about Eevie and drew a picture of her and put it in his new Pokedex folder I had spare. That night and next few days he even slept with his Eevie, its amazing what joy they can get from something they want to believe in so much!
So for the next few weeks these Pokemon kept appearing in strange places a Magikarp appeared under the sand at the beach, a Machop appeared in the bottom of a popcorn bucket at the cinema, all the time he would take them home to his collection, write up about them and never question where they where coming from!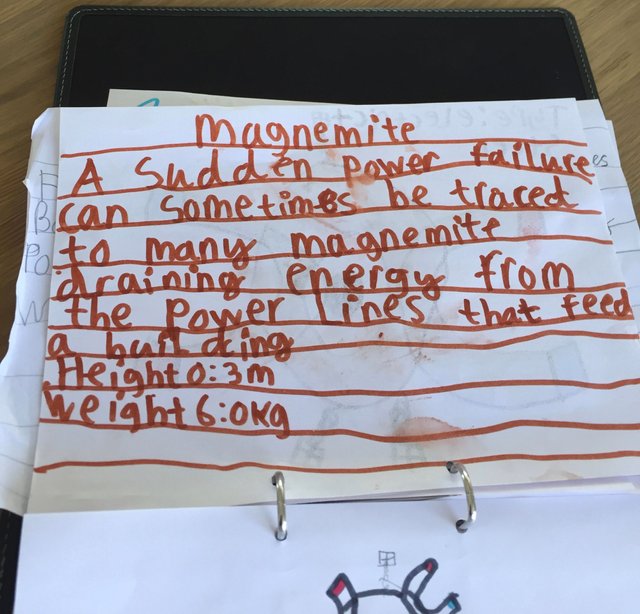 Anyway this had the desired effect as Pokemon go was now not talked about and I was even making and hiding them when he had friends over. So it became a nice way to distract from walking around attached to a phone for now!!!!
Hope you enjoyed the first episode I shall be back with more and look forward to listening to similar tales from my viewers.
Enjoy you day