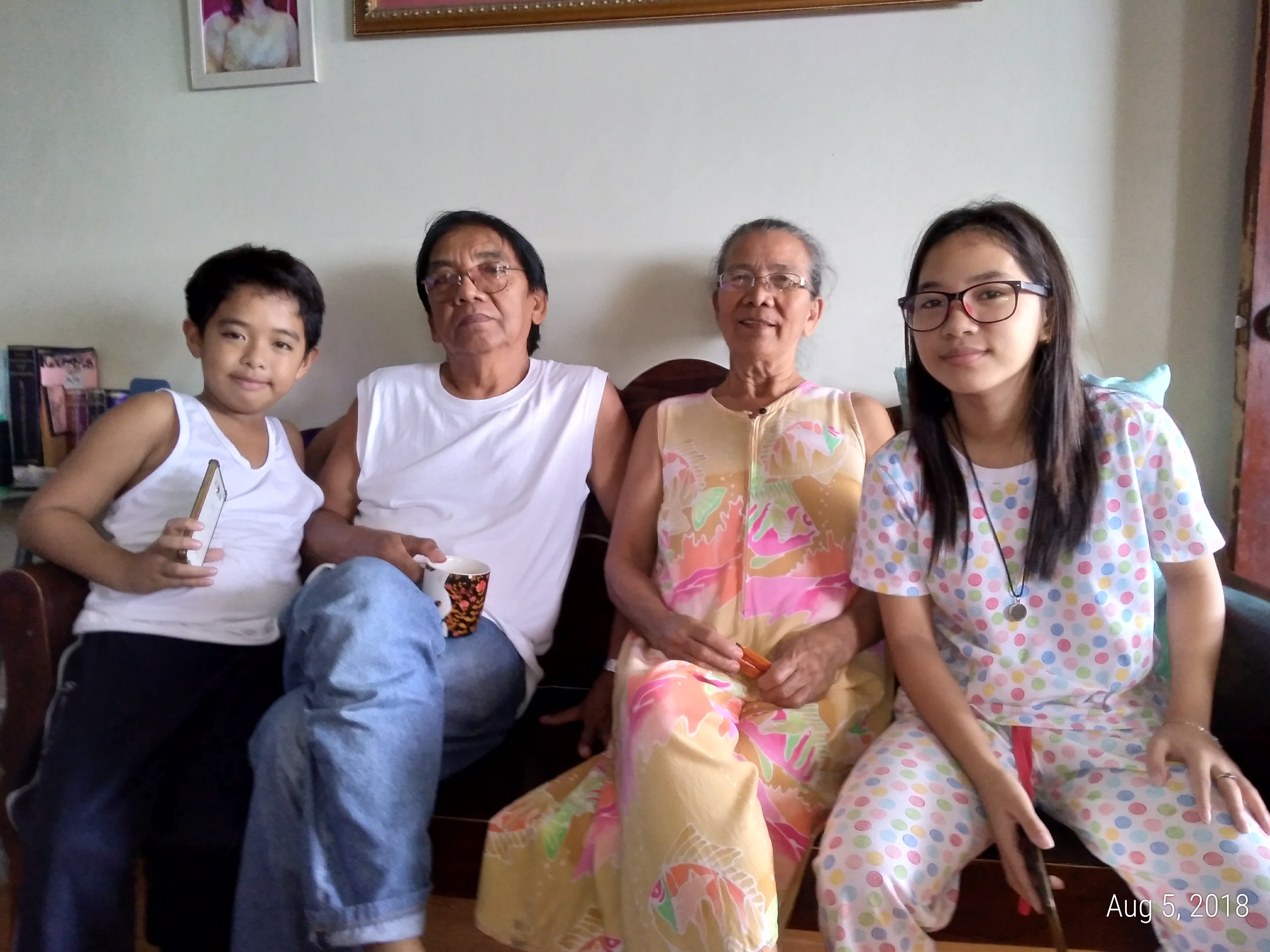 My Parents With My Nephew And Niece In Their House
I had a favorite beautiful and smart niece and she had all grown up now but back when she was still a baby my parents took care of her because her parents are working at those times because they are school teachers
But during her childhood she stayed around our home because her parent's house is beside our house and later was sold to my sister when they decided to rent an apartment near their schools where they teach until now that they had their own house in a town not very far away from us.
Having my little niece around is such a joy especially when you play with them or just by just merely watching them play and do their antics has a lot of impact with someone who loves them.
I remember teaching my niece some flash cards with letters and words, she just learned it fast and impressed my Aunt who is at that time still alive. There was this instance also that I pointed at her some letters that would transform her daddy's name and she got surprised after she had read it and I saw her face shine with happiness that in that moment she could read and hearing her own daddy's name.