Sick of "Fake News" in your facebook feed ?
You may be interested in this new chrome extension from Slate Magazine :
This tool both identifies articles in your Facebook feed that intentionally spread misinformation and allows you to tell your friends when they're sharing a fake story. When you connect This Is Fake to your Facebook account, you can also flag fabricated stories for our moderators. Be a good citizen of the internet and help the truth rise to the top of your Facebook news feed.
Here's an example provided by Slate :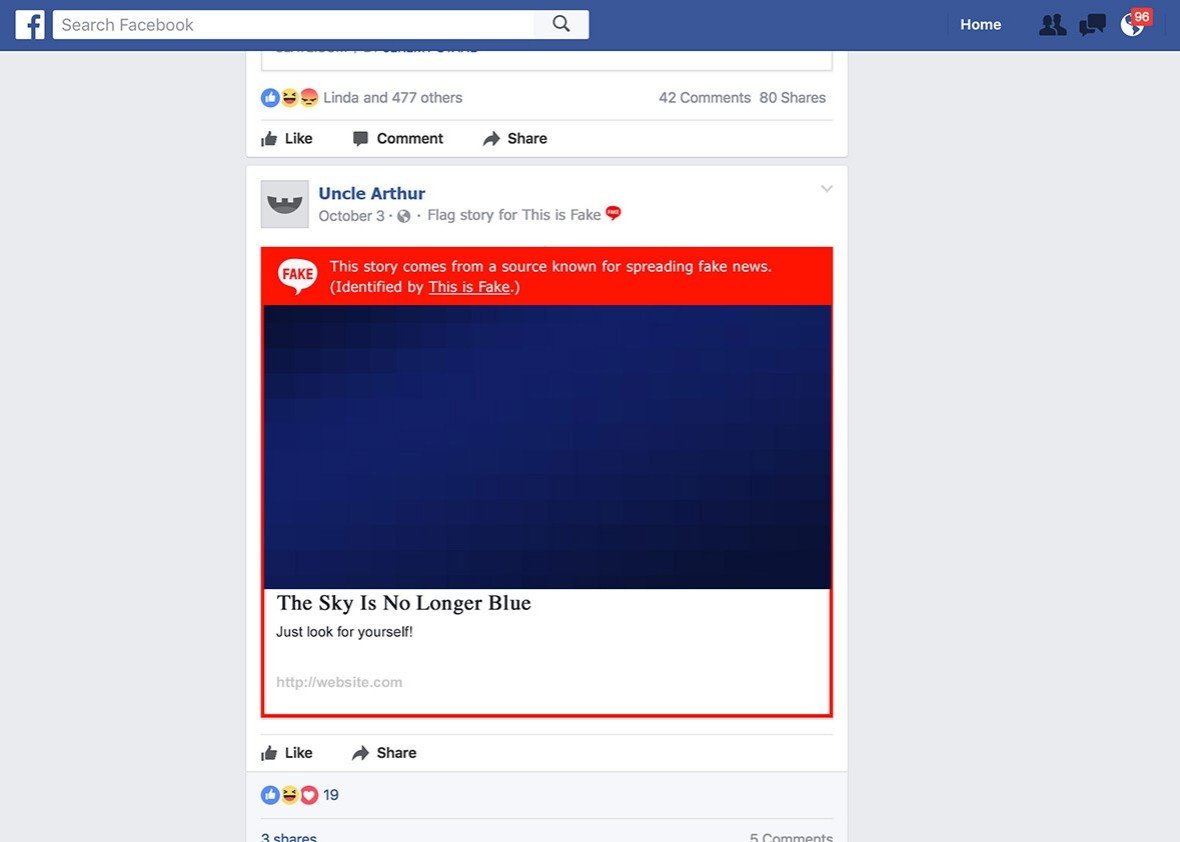 Uncle Arthur spreading dangerous misinformation again.
Fundamentally this is actually an interesting idea, I just wish it had been created earlier by anyone else.
In the current context all I can see is yet another propaganda tool, seeking out messages that the administration doesn't agree with and providing "counter-factual narratives" for you to copy paste as comments to your social network..
I'm sure this sort of tool definitely won't be abused immediately , I mean just look at all these glowing reviews already :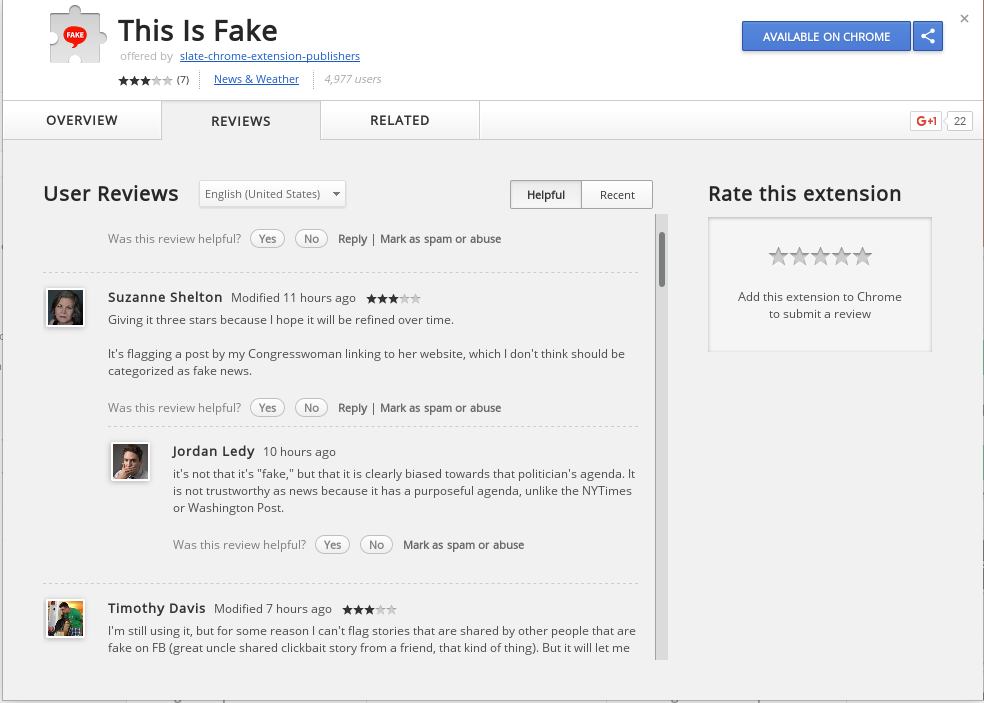 Jordan Ledy's words must be saved for future generations to facepalm over :
it's not that it's "fake," but that it is clearly biased towards that politician's agenda. It is not trustworthy as news because it has a purposeful agenda, unlike the NYTimes or Washington Post.
It's so lucky the Washington Post has no agenda, especially since they own Slate. Exactly what is "fake news" isn't clearly defined , and recommendations/flags are driven by user input - but ultimately Slate magazine has full control to moderate who gets flagged or not.
This is the same Slate magazine that said not even a week ago that we should stop calling everything fake news.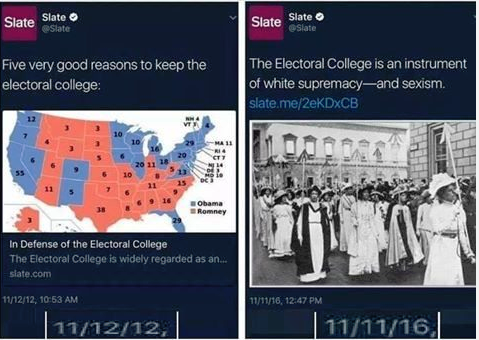 I have not tested this extension because I'm boycotting chrome/chromium , and I STILL haven't got my FB account back after previous fuckery anyway.
Hopefully someone can give it a go and figure out :
Is Steemit flagged yet ?
For more information please see the Slate article titled - Only You Can Stop the Spread of Fake News , the official site at thisisfake.org and the chrome extension page .