Facebook today has announced the launch of a new service called watch, which can only be seen as its efforts to give competion to the popular video aggregation site, You Tube!
According to their announcement, Watch is a platform for shows, and is promoting it as
a platform for all creators and publishers to find an audience, build a community of passionate fans, and earn money for their work.
---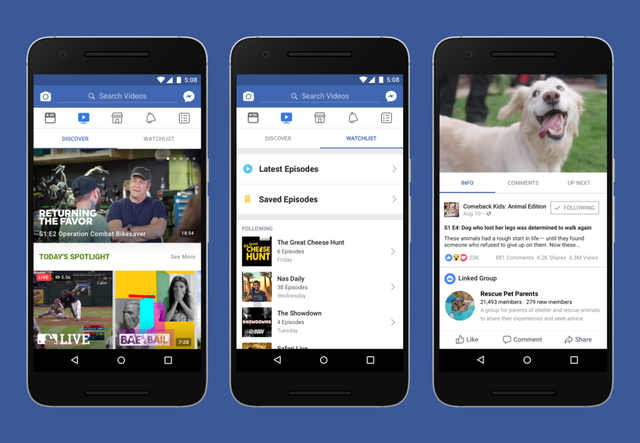 ---
[Photo Source]
---
According to the creators, they think a variety of shows could take advantage of the platform and have elaborated them as below:
Shows that engage fans and community.
Live shows that connect directly with fans.
Shows that follow a narrative arc or have a consistent theme.
Live events that bring communities together.
Statistics show that facebook is a close second to youtube when it comes to videos. This could change with the effort put in by FB and we could see a new winner in the game of video aggregation in the future.
So, 'watch' this space in the future!
---
Also check this video
---
---
Further reading
---
---
If you like my work, please up-vote and read more at @norbu.
You may also click the down-arrow next to my name (before my reputation score below) to follow me. Or you may just re-steem to share the love! 😊
---