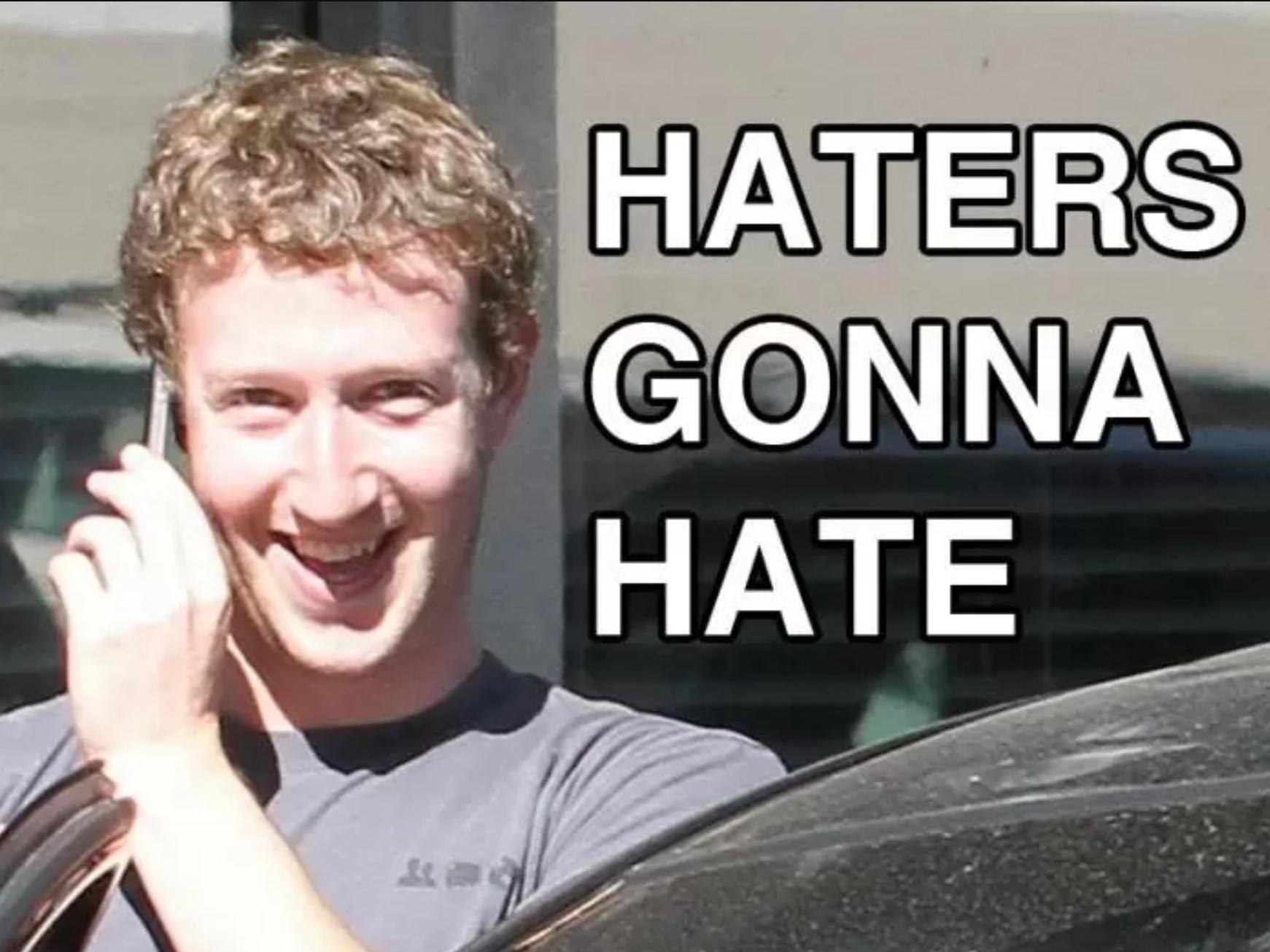 Facebook is a social media company. It provides a service where people are free to exchange whatever the fuck they want. In order for that service to be maintained some of those users pay for advertisements. Mark Zuckerberg is not responsible when some people advertise some things other people disagree with. He is not responsible is you are stupid enough to take a selfie with every single fucking object and person in your disposal because you luck any kind of confidence or actual social life. If the terms of service are too complicated for you and you don't understand them then you are too stupid to use facebook. By all means, this is not the responsibility of Facebook.
Facebook might have indeed turned into a circle-jerking, politically correct shithole with all that bullshit about democracy, diversity and the like but this shitshow is something that the users created. Facebook merely adopts to what users input. It is a company providing a service and it will continue doing so as long as it serves people's interests and generates profits. No government and no policy is going to make things better. You cannot possibly expect to just throw all the information you like in one open free social media space and then complain if various actors use that information for their own benefit. If you expected anything different then you are an idiot. Nothing in this life comes for free despite what your spoiled generation shows you.
The millennial generation has probably produced the single largest bunch of human pussies ever recorded in human history. A generation that wants everything laid upon them without having to take responsibility for anything. A generation that keeps complaining about their own individual freedom but only if they reap it off by force using the democratic mean and imposing it upon one another. Groupies left and right wanting more and more and more while others who provide literally free shit have to pay everything for them.
And then we wonder why nationalism is on the rise. Why politicians restrict freedoms more and more for the sake of security. This is also why I believe the blockchain will face similar criticism in the future. A free, open source technology that can empower every single human being, also threatens the same people because they can't stand a decentralized free world. They feel too vulnerable and exposed since once in the blockchain, always in the blockchain.
We fasten the chains onto our feet without realizing it. Facebook is such an example. If we were to back in time and tell to 1800's century people that we were able to connect with anyone on this planet for free by using a gadget that costs about 1/10 of a month's salary and that we would still complain about oppression and insecurity with that service they would have laughed at us. The biggest enemy for humanity right now is not Trump, Putin, nuclear war, AI, a super-virus or a super bug. It is millions of spoiled pussies ready to use their numbers to destroy everything in their path for the sake of superficial security.