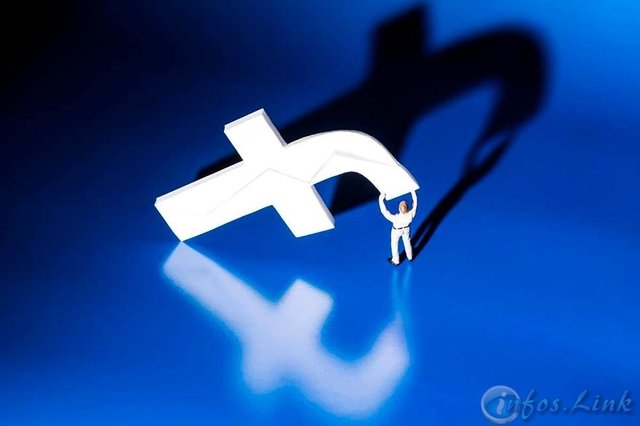 After a nightmare year for Facebook, shaken by an almost unbroken flood of controversies, the social network will try to restore confidence in users and investors by publishing annual results on Wednesday.
And it will not be easy for the group of Mark Zuckerberg, criticized, among others, for serving as a platform for political manipulation or have poorly protected the personal data of its users.
As the group turns 15 in early February, the network is at a turning point in its history: in addition to all these scandals that are expensive in terms of image and forced to spend a lot to monitor content, Facebook is also facing a growth crisis.
"We are navigating amidst challenges and opportunities on many fronts," Mark Zuckerberg summed up in October.
The social network (2.27 billion active users on the meter) is struggling to gather new users, especially in developed countries, close to saturation. The youngest, attracted by other platforms like Instagram (owned by Facebook) or Snapchat, are also abandoning more and more Facebook, seen as a network "for parents".
Saturation also on the advertising side: Facebook warned since 2016 that the growth of its turnover, composed almost entirely by its advertising revenues, would eventually slow down, a deceleration already visible in the quarterly results published in October, both in terms of advertising. sales than profitability.
Mark Zuckerberg was also very clear: the year 2019 will be another year of investment but also repositioning to more private communication formats (such as "Stories") whose consumers have become more fond of the traditional " News Feed ».
New start?
However, Facebook remains by far the largest social network in the world and remains a juggernaut of digital advertising. Especially since he can count on his other services, which are increasingly successful: Instagram, Messenger or WhatsApp, if it manages to draw significant advertising revenue eventually.
For now, there is no indication that advertisers are deserting the platform, as shown by the forecast of the firm eMarketer, which expects its market share to increase this year, to reach 20.5% of the global market. digital advertising (counting the help of Instagram).
But, analysts point out, the main thing for the group is to restore confidence.
"Facebook needs a fresh start in 2019 and its figures on the number of users and its turnover in the last quarter will tell us if this is really possible and can be done on a really new basis," believes Debra Aho Williamson, from eMarketer.
"For Facebook to move forward, it will have to show that the number of monthly and daily active users has stabilized in the United States, Canada and Europe, and that its ability to increase its advertising revenues in these important regions has not been seriously undermined by the scandals and investigations of 2018, "she adds.
Facebook will especially have to forget the global fiasco Cambridge Analytica, which broke in March 2018: the personal data of several dozen users of the social network found themselves in the hands of this British data analysis firm which then worked for Donald Trump's presidential campaign in 2016.
This scandal, as well as the implementation of the European Data Protection Regulation (RGPD) personal last May, is worth to Facebook to be particularly in the viewfinder of the regulators.
Anxious to reassure advertisers, users and investors, Mark Zuckerberg split last week in a number of international newspapers.
He defended once again his business model based on advertising and therefore the necessary collection of personal data.
"We do not sell people's data," he said, providing users with the tools they need to control the use of their information.
On Monday, he also promised new measures for interference in the May European elections.