The biggest lie of all times certainly must be the idea that humans are fundamentally evil and authority is needed to establish order. This idea is engrained so deeply into our minds and our society that most people do not ever question it. But in reality, almost all humans are fundamentally good and the few evil ones abuse the authority. And the lies always repeat themselves. "We cannot solve poverty without taxes" NO! We cannot solve poverty WITH taxes. Because these in large end up in corrupt channels and the rest simply serves the purpose to keep the system running and prevent the people from open revolt against parasitic elites.
But this post is about another lie, the biggest lie that has emerged over the recent years and that is destroying the lives of so many people.
Everyone else is having this amazing life, only you are boring and ordinary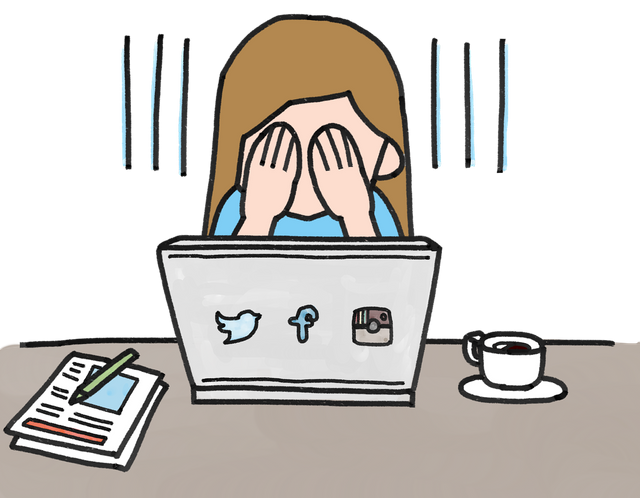 source
This is the lie of social media. Everyone shares the most amazing things they do and every day we are bombarded with a stream of lives that we are not living because we are busy with ordinary tasks. And of course, the most polished, perfect and amazing experiences have the biggest reach.
It is a bit with the perceived rise of crime. 50 years ago we mostly heard about local crimes. Now we hear about the most ridiculous crimes worldwide everyday and think that this is the new normal. But most people will never see any such event in their physical life.
The same is true on the opposite site of the spectrum. Everyday we see a flood of people doing amazing things and believe this is normal. But what is really there? It is mostly fake and pretend stories, collected from a huge sample of people.
Studies find that people nowadays are more perfectionist than ever before and at the same time more depressed and mentally ill. And the reason is simply because we try to compete in this fake Universe and think that out lives should be amazing at all times, because this is what we think is happening all around us.
But in reality we are all very much imperfect. Nothing good can come from hating ourselves. And nothing good comes from joining the club and starting to pretend to have such an amazing life online, when in reality it is just normal. It is nothing but searching for validation from strangers, when in reality something important is lacking in our personal life. There is nothing wrong with being normal or ordinary.
The first step is always starting to love yourself. Accept your own flaws. Don't try to be someone else, just be yourself. Only then it is possible to see all the opportunities and the amazing things that happen in everyday life. Facebook does not allow sharing of happiness, it just shares an empty physical shell and we project our desire for happiness into it. But the road to happiness is a mental one, not a physical one. The physical one is just to avoid suffering, not more.
What others think of us does not matter and in fact they don't really give a shit about us. Only yourself and few close people do. Don't waste time trying to please or impress strangers.