Man, I feel liberated beyond belief!
I'm freewriting this post.
For the last 2,5 years (been here for 3,5 years, linear was introduced 2,5 years ago), I have shown up every day, worked hard and made content under linear rewards.
And I don't have to do that, religiously, any more thanks to #newsteem!
Let me explain.
If you want to grow your account under linear rewards you find yourself looking for support.
Everyone wants this support.
You most likely end up finding people on similar paths doing the same thing.
It's like leveling a character in World of Warcraft. You do quests in the game with people of a similar level.
But some people level faster than others, they work harder, put more hours in, take more risks, so you find yourself growing with different accounts on your journey.
Makes sense right?
But at some point, you hit Max Level, there is no-one above to grow with. Now what?
Well, you team up with other lvls 60 characters and you go and do the toughest dungeons in the game.
The dungeons where you can find the best rewards.
You find yourself automatically playing with similar people because it makes sense.
And it looks like this.
---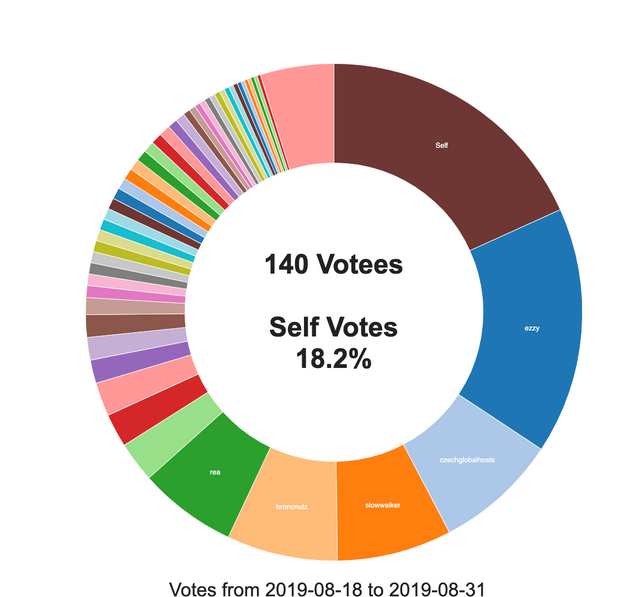 ---
Any newcomer to the game can think three things looking at this.
---
I want to be like that. I'm going to work my ass off.
Fuck that, I'm going to be a casual player, explore the world myself and enjoy myself all the way.
That is unfair, look at those lvl 60's doing dungeons getting the best rewards while I am beating raptors to death with a wooden stick in the starting area. I am going to general chat and say I hate them and I'm also going to send them private messages to say I hate them.
---
Under linear, it simply never made sense for a lvl 60 to go back to the starting area all the time to help others out. You would only do it sometimes.
This has now changed.
And after 121 weeks of linear, I could not see anymore that some changes to the game itself might help the game out for more people. Including myself.
4 days into #newsteem and I feel liberated.
Yesterday I didn't make an evening post and this morning I wasn't sure if I was going to create anything but I was chilling and sipping my coffee and felt inspired. It's been a while since I wrote a long post and I felt like it.
Having Steempower allows this freedom to create or not to create.
I can compensate not creating fairly well now with decent curation.
My voting from the last 2 days. (if I plot for 7 days, old steem is still there).
---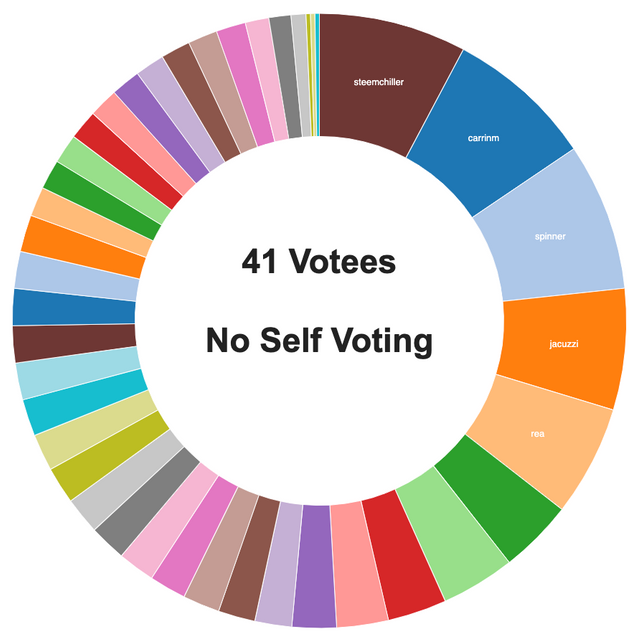 ---
I use SmartSteem @ 98% voting power to make sure it doesn't go to 100% and I lose ROI.
Sometimes these votes go to post I wouldn't normally vote for. Not sure yet how to fix that yet. I tried the whitelist (on another account), but then sometimes the votes don't go out because no-one white listed posted.
I have added a ton of new authors to my personal voting bot. This is page 2 out of 3.
I'll rotate new ones in old ones out whenever I feel like it.
I got many new names from some posts people put up asking for good authors.
---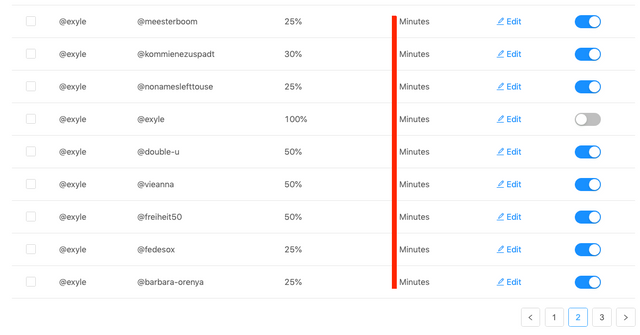 ---
I don't like manual curation that much.
When I see something I think will do well I upvote it but most of the time I'm not having a lot of fun going through the new page.
It's also very random, you can't sit there the whole day pressing F5.
My curation rewards look decent so far (this is including some old Steem still).
Average efficiency: 49.91%. I do wonder if that's good or not.
---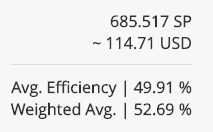 ---
For my own content?
I will create what I feel like and let #newsteem regulate it.
If you downvote it, It's ok, you don't have to let me know why. I don't care.
And now the whole point of this post!
Spud5! Steem power-up day!
It's a cool event created by user @streetstyle and I try to partake whenever it happens.
I just powered up 2116 STEEM that I bought in the last few days.
In the 3,5 years I been part of Steem there has always been a rule that has never changed.
Steempower is King if you want to be in control of your own destiny.
And that is something I always like to be if I can help it.
Have a great Sunday everyone.
The F1 season is back on and it's Raceday!
I'm going to watch the race with my friends and will have a ton of fun!
---

---
Please consider us for your witness vote if you think we deserve it here:
---
Vote for @blockbrothers via SteemConnect
Set blockbrothers as your proxy via SteemConnect
---
We are the creators of Steemify a notification app for your Steemit account for iOS.
Get it Here: