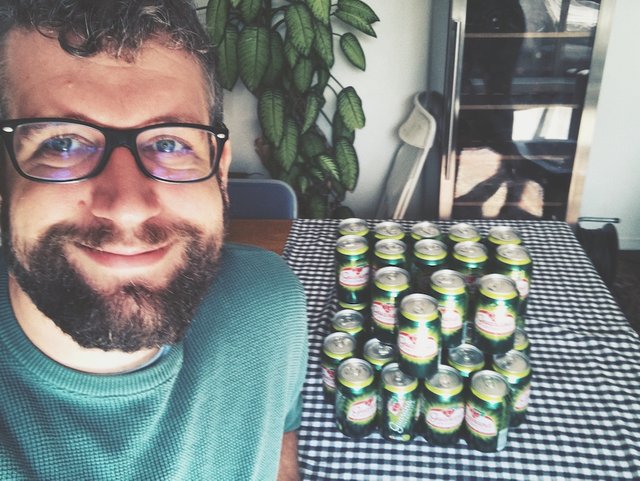 ---
I do enjoy a good deal.
This stuff is called Guaraná.
It is the second best-selling soft drink in Brazil.
It started selling in our local supermarkets but it's pretty expensive (about €1,10 / 4,85 BRL per can).
Bianca loves the stuff though. I guess it reminds her of home, so we buy some cans from time to time.
Yesterday we were at a mall when we came across this!
I doubt it needs a translation. What a steal!
---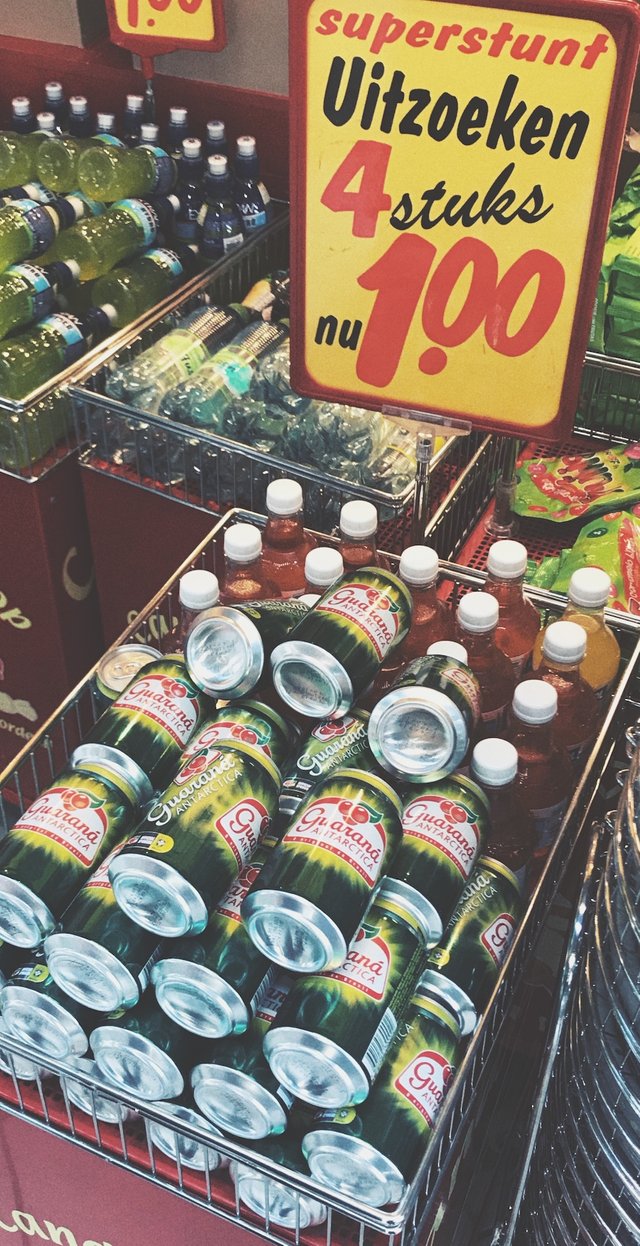 ---
Deals, like opportunities, never last long.
So I did the only thing that made sense.
I bought them all :)
---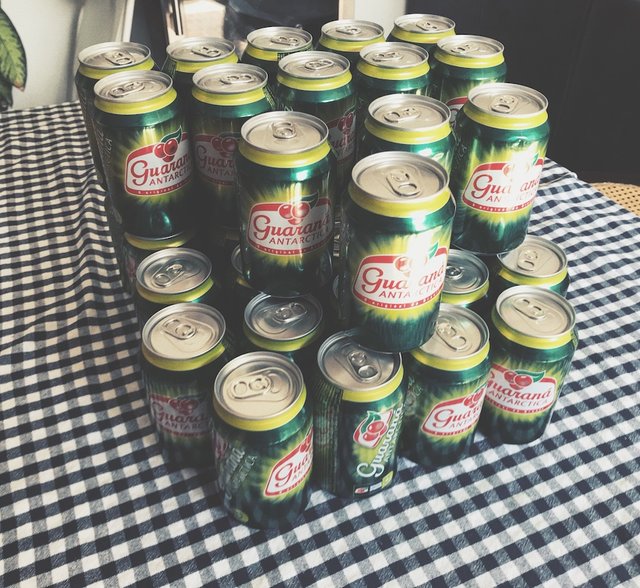 ---
It saved me about 30 euro vs buying from the store on 38 cans.
And I know what you are thinking...
How will he tie STEEM into this post this time...
Well, this morning I bought some more STEEM too.
16,4 cents each.
And unlike these cans, that will be consumed and then discarded forcing me to buy more.
The STEEM I bought will just keep on giving for a long as I have it.
It doesn't mean though that I might not find a better deal tomorrow :)
---

---
Please consider us for your witness vote if you think we deserve it here:
---
Vote for @blockbrothers via SteemConnect
Set blockbrothers as your proxy via SteemConnect
---
We are the creators of Steemify a notification app for your Steemit account for iOS.
Get it Here: