I just finished a 9.069km cycling that lasted about 0hh:35mm:13ss !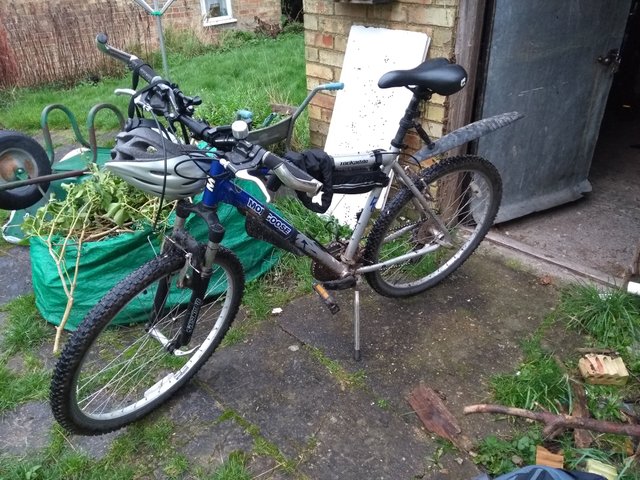 I had to drop my car off in Letchworth to having a fault looked at and decided I may as well ride back. It is not too cold today, but it is misty. I had to take a wheel off the bike to get it in the car and it seemed a bit stiff when I put it back on, but it may have just been catching on the brake. It was okay to ride. I just had to ride up through the industrial area to pick up the Greenway and then it was mostly off the roads as I would do when riding home from work. This is my longest ride this year and it was feeling hard. I am sure cycling uses different muscles to running.
There were a few other people about on the Greenway. Lots of dog walkers, but I saw one runner and a couple of cyclists. It is a well used amenity.
I have done some form of exercise every day since Saturday and already passed 100km of running for 2020. I may rest a little tomorrow as I would like to do a parkrun. Letchworth are celebrating two years by doing the course in the opposite direction. That could be interesting, but it will still be muddy.
I see @Exhaust is now picking up my activities automatically. That means it will not get any description I enter in Strava, so I may just do them in the dapp. In this case I just copied the text.
Ride free!
Check out some detailed info at my EXHAUST page
Join me in testing out EXHAUST!