I just finished a 12.253km running that lasted about 1hh:10mm:38.0ss !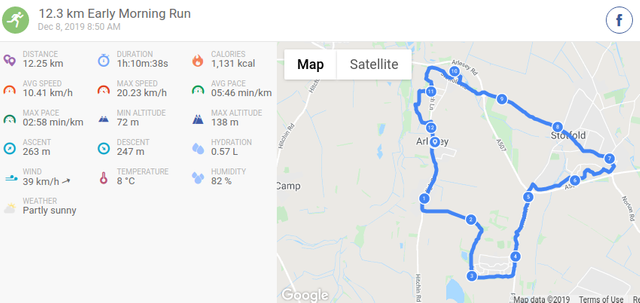 I did not get to parkrun again yesterday as I was out late at open mic. At least I managed two runs in the week and today would get me up to around my target of 25km. A nice bright morning and not too cold. Just a few puddles from the rain the other day. My running was nothing special today, but as usual I got a little quicker after I warmed up on the first few kilometres. Quite a few other runners out and I saw some of them more than once. One lady even remarked on that.
I will have to see if I can improve my jogging speed over the next few months. I am thinking about doing the Greenway Half and I would love to break two hours. I do not think I can do my 10km race speed for that long. I probably need to do some longer runs to get used to it. That may mean actually getting up earlier on a Sunday, but that is usually my lie-in day.
Nothing really notable on the wildlife front. The ducks were out in Stotfold again. Lots of dogs being walked. We drove to Leicester yesterday and saw kestrel, buzzard and red kite along the way. Podcast listening was No Such Thing As A Fish, Linux Mint, Inside Science and In Our Time. I keep encountering the issue with the voice that announces my lap times. Sometimes it goes quiet for a longer time and I get the American lady voice, but then it goes back to the English lady again later one. Very odd, but no big deal.
I hope the weather will stay reasonable so I can keep on running. It is just not fun running in the rain.
Run free!
The geeky guitarist and facilitator of the 10K Minnows Project.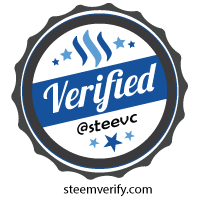 Check out some detailed info at [my EXHAUST page](
https://xhaust.me/activities/2200/
) Join me in testing out [EXHAUST](
https://xhaust.me
)!