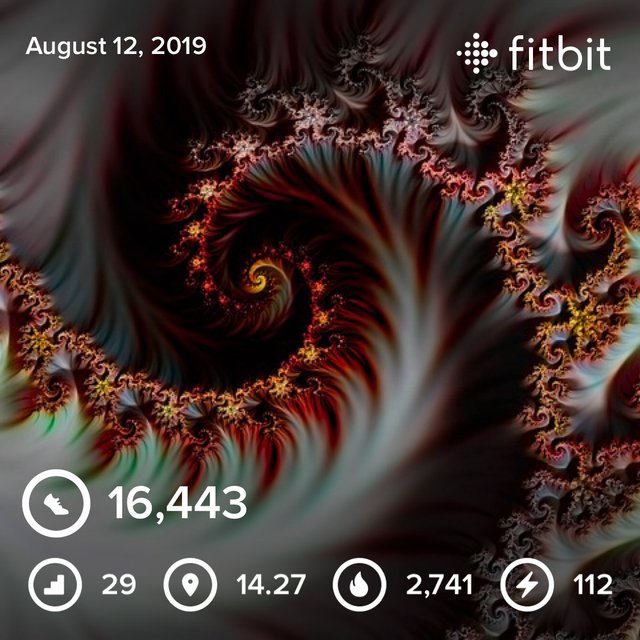 I didn't get out this morning until after I finished up my final grades (and after ten o'clock). It was alright, though, kind of nice to just go to go and not have any goal pressure in particular.
I set for myself an arbitrary challenge: a "sidewalk walk." The rules were that I couldn't walk on the side of the road, only on the sidewalk, and the path had to be a loop (no sharp points due to hitting the end and having to double back)...this way my path was basically dictated by whether or not there was another sidewalk to continue on. 🤪😁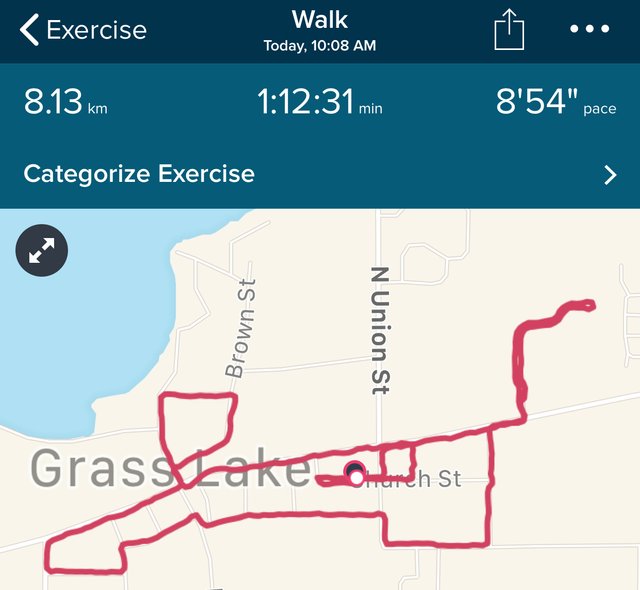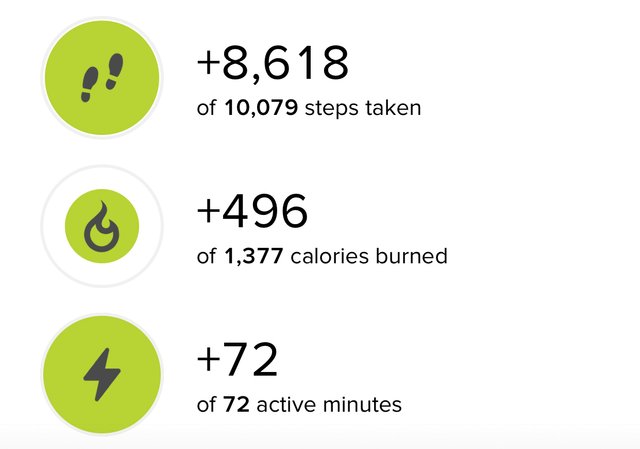 Completed another zombie mission and evaded my two puny zombies...once again they weren't really out. That's fine! Smoother sailing for me.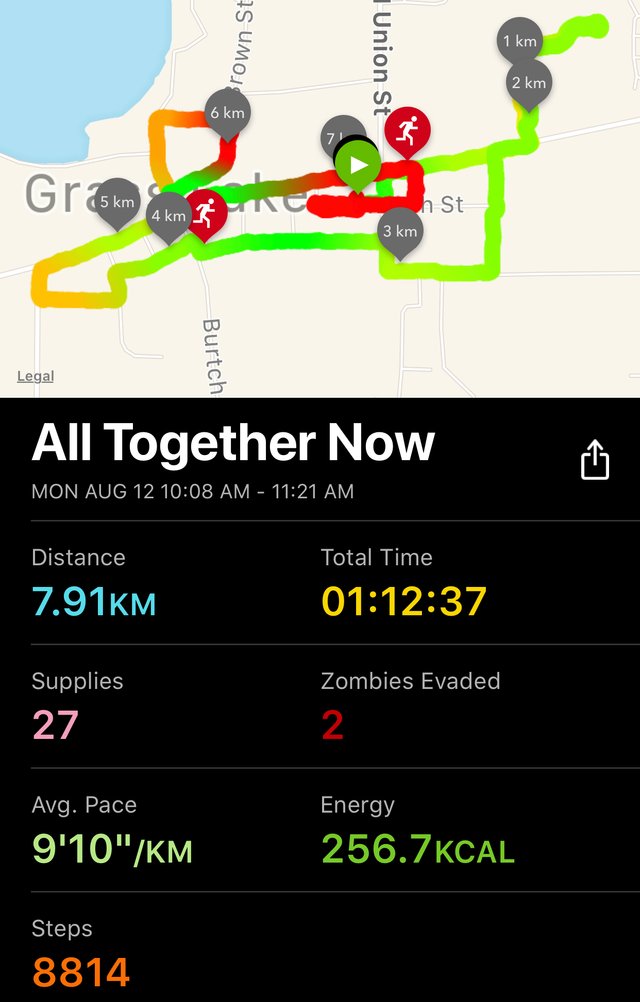 Lovely day once again...sun was definitely higher in the sky than usual when I start my walk.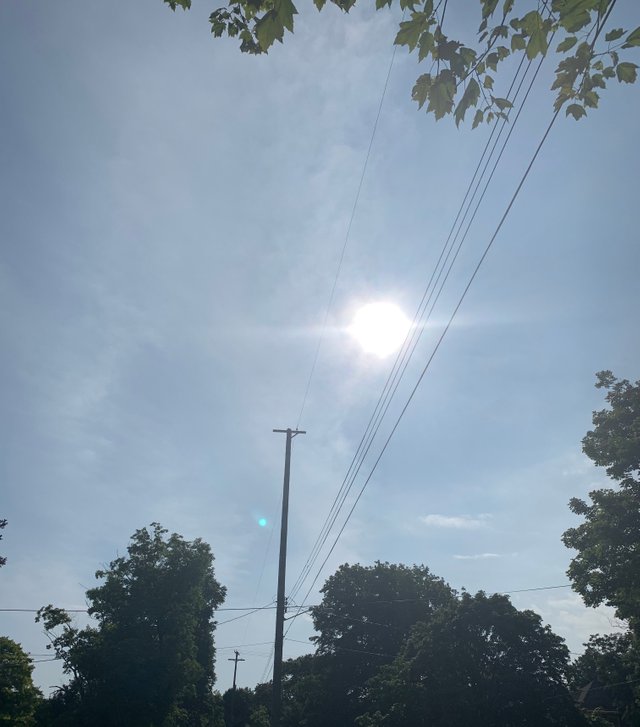 This dude squiggled across my path, had to take his picture.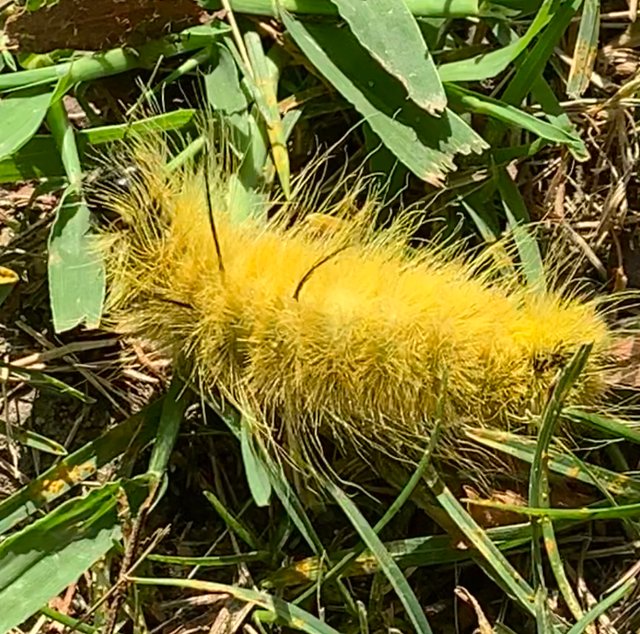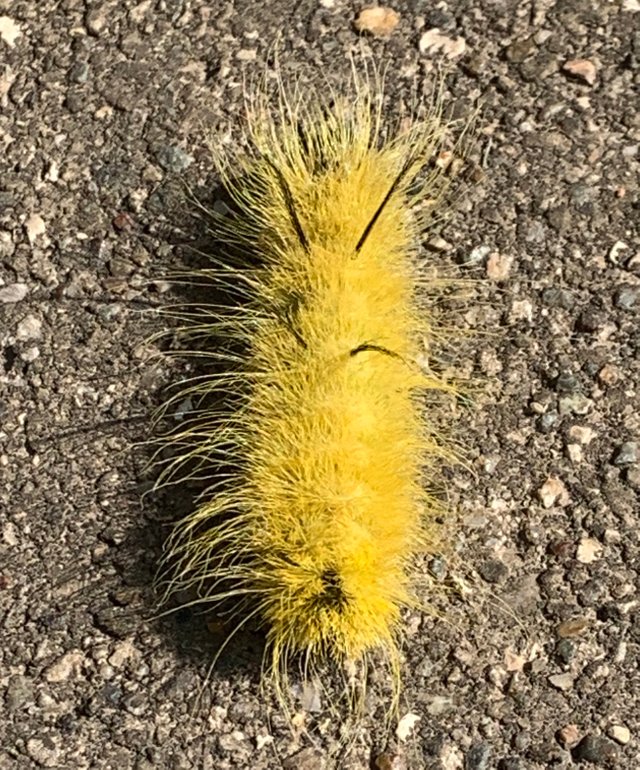 Did a bit of cleaning up and cleaned up myself...then spent some time for our weekly ActiFit Moderator meeting; and once that was finished, got some more done on my first knife. 😀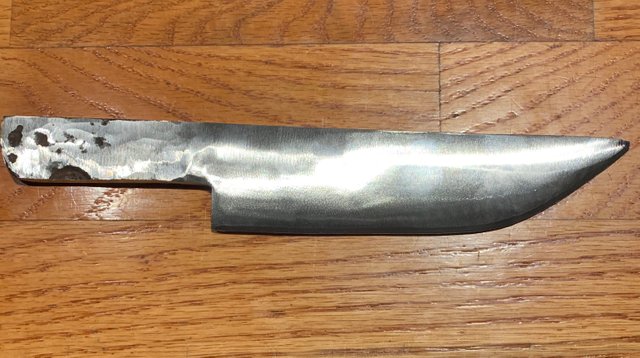 All the pitting is removed from both sides of the blade (the tang will be hidden in the handle anyway). I also started grinding in the bevels. The basic shape is finished...maybe a bit of a go with the new belt sander and then we'll see about heat treatment.
---
Average Last 7 Days: 18,315
Lifetime Average: 15,618
10k per Day Streak: 177
Longest Streak: 177

#AutomaticWin Tally: 86
#AutomaticWin Streak: 0
Longest Streak: 6
#TripleTen Tally: 55
#TripleTen Streak: 0
Longest Streak: 5
Highest Floors: 101
Highest Daily Points: 41,528


Zombies evaded: 2/2
Mindfulness Diary:
Health: 93%
Satisfaction: 86%
Energy: 90%
Productivity: 85%
---
Referrals:



@Actifit Moderator
Vote for Actifit as a Witness
Delegate to Actifit 10SP| 20SP| 50SP| 100SP| 250SP| 500SP|
1000SP| 5000SP| 10000SP| 20000SP| Custom Amount
Chat with us on discord | Visit our website
Download on playstore | Download on app store
FAQs | Text Tutorial | Video Tutorial

Power up and Steem on!