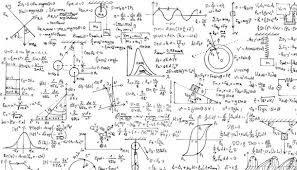 Maths exams are really tough, I am studying on my own on and off. The problem is the confusion of organization, these skills must be mastered in order to learn completely, how is it that we know when we mastered a skill and why can't we learn simply by understanding the concepts from notes? Practice may overwhelm us but what if that judges our future life? I am at that point now. The exams start on the 16th of May. My determination is not stoppable yet can mislead. Often I come across this weakness called procrastination and want to just comfort myself saying everything will be fine, whereas, will it really be? I see my self at point of success, Then suddenly the inverse. Maybe I am just stressed?
https://steemit.com/poetry/@roselilly/stress
Studying currently - Electrical and Electronic Engineering, a 2 year course that can lead me to university. It is finishing in June. Of course I am not the only one with this happening and I don't doubt I can do it.
The course in my college is horribly run, the staff lack communication,great lecturers are leaving due to bad treatment by the management- only one keeps it going- old man who lost his wife that could retire but chooses to help us- that is true amazement, there is also lack of pay. The college has no rules and is badly run, the units are not well defined and some of them they told us 3 months ago to do on our own - I can say "how is that fair on us" but then no that shows how strong we can be and who has the guts to go forward.
Although, I am really afraid about this as the units are very deep and there is still 12 to finish out of 16 and the course finishes at end of June this will make me learn a lot. There is also a project I am building a autonomous RC car with android and arduino, which requires a lot of CAD redesign and programming skills that I will need help on.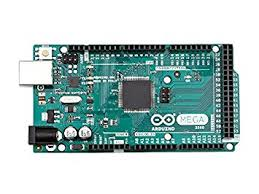 Being around someone who's really successful and doesn't give in can be a inspiration, and it of course is. Then family of mine is not like that at all they stay within their own little circle afraid to live and that is pressure as I imagine them in gold. Some of them are supportive such as my father side, that gives me strength. Although the biggest strength comes from within. The power is in the mind, the power is controlled and unleashed by us.
https://steemit.com/poetry/@roselilly/going-froward
Very little time, the time just goes away without stopping. Now we can try to supplement what we haven't yet done, It just all has to be done. Around me lots of happenings and lots of happiness. Lots of inspiration to write and lot of opportunities to get involved in, I would like everyone to know the path we have will lead us to where we are supposed to be.
I want the confusion to go away and clarity to remain.
For everyone out there having exams coming up I wish a big GOOD LUCK.
Love Rose.