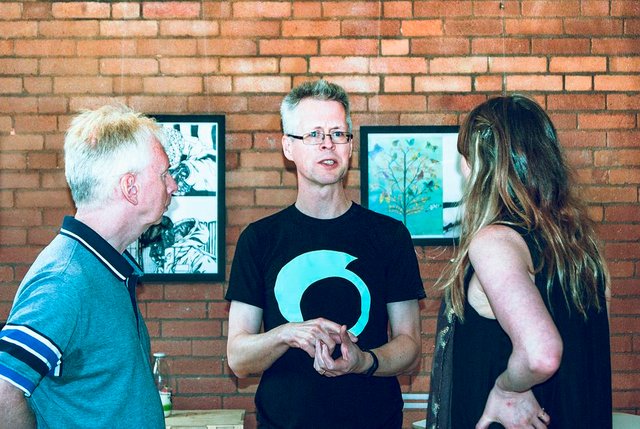 SteemCampUK is a participant-led unconference for anyone involved with or interested in the STEEM blockchain and its applications. This is the second annual gathering and this year @lloyddavis is joined by @shanibeer as co-host.
STEEM has been running for two-and-a-half years now and is maturing from "blockchain-based blogging" into a decentralised platform with different interfaces, specialist media sites and new gaming applications like STEEM Monsters and MagicDice. There's also work going on to provide smart token functionality to support a whole token economy similar to those that exist with Ethereum, EOS and TRON.
Whether you're familiar with STEEM or not, you'll get a great deal from meeting and working with people who have immersed themselves in this platform for the last couple of years. Many of us say we came for the crypto and stayed for the community. It's a full day of conversation driven by you. You get to decide who you talk to, what you talk about and what you might work on together.
Tickets are £10 and available here.
It really helps excitable organisers like me and @shanibeer to have confirmed bookings as early as possible. Any existing STEEM user who books will be added to our auto-vote and get 100% up votes for a reasonable number of posts per day.
At the moment, our STEEM Power is relatively small, but all post rewards for this account will be powered up so voting for this post and considering delegating some STEEM to this account (I've delegated 500SP) will help everyone. Ticket sales are going towards my cost of being there to run the day, but anything left over will be turned into STEEM power to up vote participants going forward. You can see an example of how this happened transparently last year here.
And, if you happen to be crypto-rich but fiat-not-so-rich you can pay 50 STEEM or 15 SBD (check with me first - exact amounts might change depending on market prices) and I'll consider payment in other (major) cryptocurrencies, y'know if we happen to have any BTC or ETH whales reading this...
I'm looking forward to seeing an interesting bunch of you in sunny* Leicester at the beginning of April.
photo by @rimicane from SteemCampUK 2017 in Birmingham.
*sunny not guaranteed