If you're in Spain this weekend, you're in for a treat.
From 15 March until 19 March, the region of Valencia once again celebrates "Las Fallas".
Las Fallas
If you have not seen Las Fallas (The Fires), be ready to be amazed. This 5-day celebration takes place in the Valencian province, and especially the last evening/night is a genuine spectacle.
Not unlike the German Carnival parades, Las Fallas is centered around the creation (and destruction) of HUGE paper-mache models, called ninots.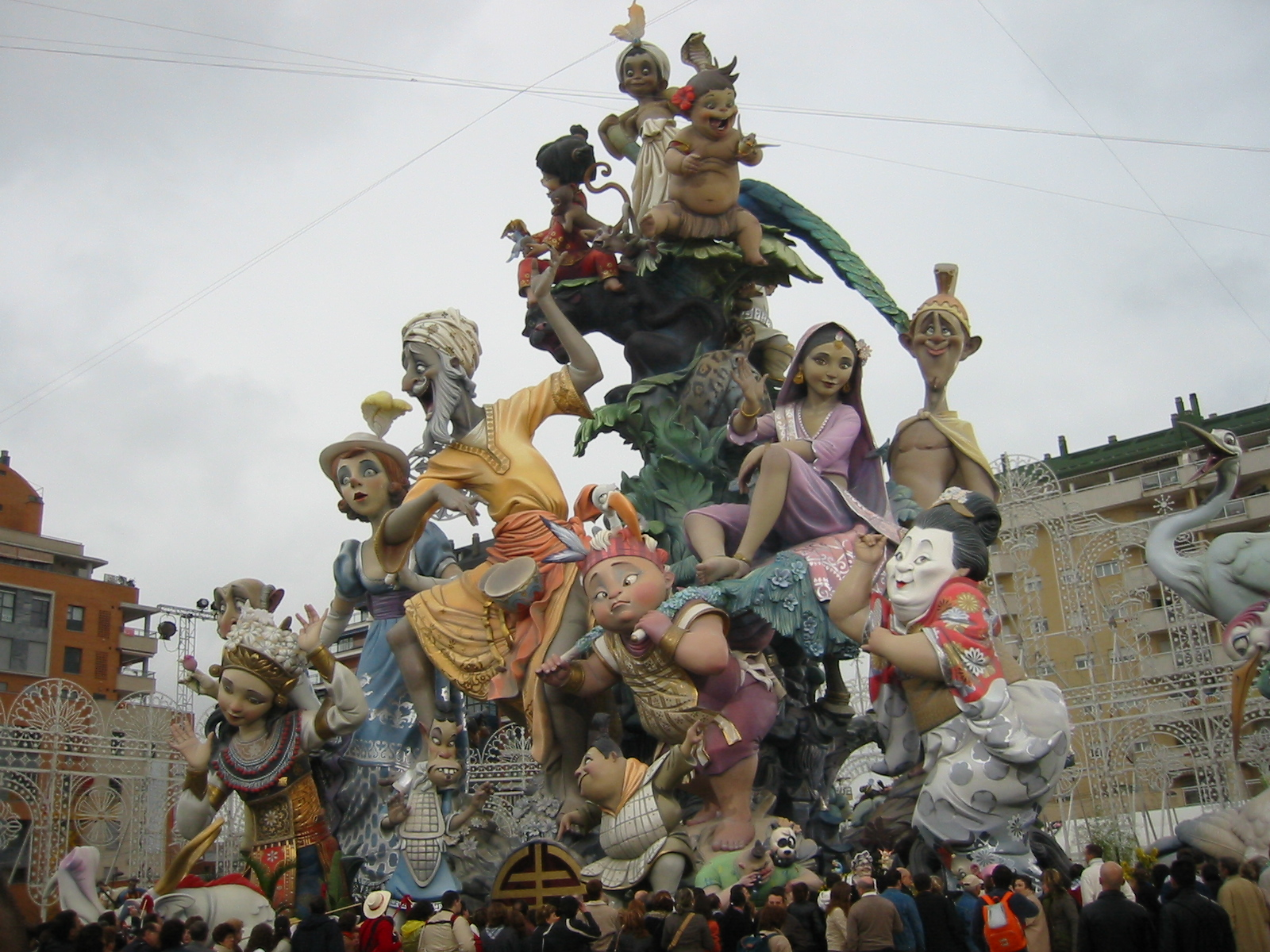 Source
Ninots
These ninots are built by the Penya's, groups of friends who host and attend social events during the year, and are generally several stories high. It can easily take up to a year to construct one Falla and will usually cost tens of thousands of euros to construct.
Because of their size and weight, they are put in place using large cranes.
The ninots normally make fun of some current or political event, with many caricatures of celebrities or political figures, a bit like the '80s "Spitting Image" characters.
Dressing up
Not only are the ninots and fireworks important, but the Spanish take great pride in their history.
Be ready to see many men, women and children walking around in their best regional clothing.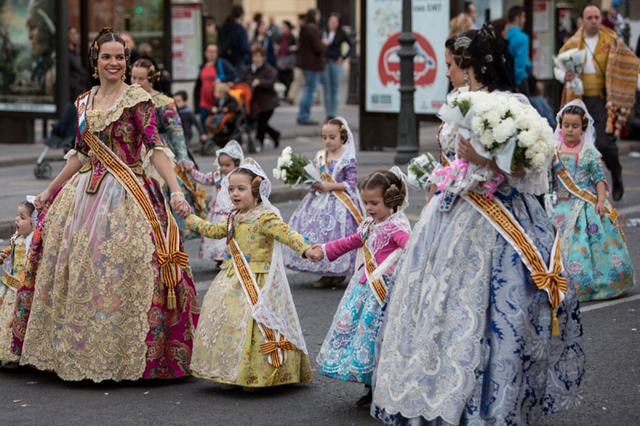 Source
Mascletà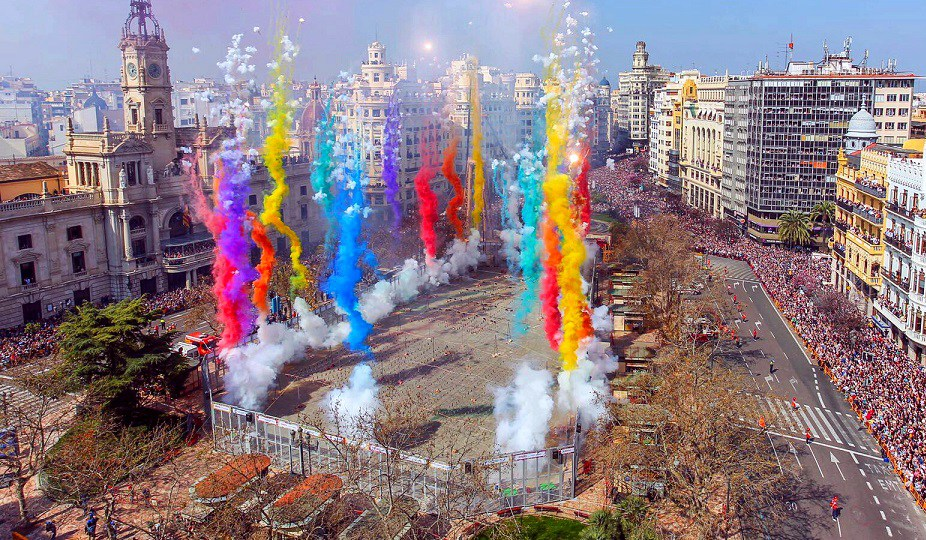 Source
The Spanish love their fireworks, so don't be surprised when all of a sudden you'll hear fireworks go off somewhere.
Especially during official festivities, the Spanish are extremely fond of their Mascletàs, exceptionally loud firecrackers, which only's function seems to be to create as much noise as possible.
During Las Fallas, they will take this up a notch, with planned performances every day.
La Crema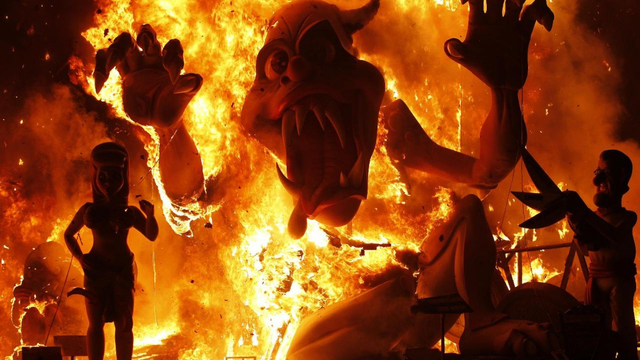 Source
On the 19th, the big event is "La Crema", the burning of the ninots.
In the early evening, pieces are chopped out of the bases, which are then stuffed with fireworks. The ninot is then doused with lighter accelerant and strings of firecrackers are wrapped around the figures.
With the bomberos (fire brigade) standing by, and hosing down the nearby trees and road, the ninots are then set to fire.
Most tourists try to get the best view and stand as close to the action as possible, but beware, it gets hot, hot, HOT.
Keep in mind the evenings are still cool, so if you're attending, do dress warmly.
Viewing Las Fallas
Of course the best way to view Las Fallas is to be there! But we understand if you're not able to attend live.
You can also watch over the Internet. Some Spanish stations like RTVE.es will have a dedicated stream for Las Fallas, but you're best option is TV Fallas.
This site is dedicated to the Valencia Fallas, the biggest in the Province, and generally works really good. You have the option to view the live-stream, or you can view some previous events, like the Mascletàs, but the sound does not do it justice compared to the real thing.
Most towns in Valencia have their own Las Fallas Celebrations, if you want to know about the town you're going to, just let me know.
A good site for more information is Fallas from Valencia.