Hi Friends,
This is Satish from India.
Today I would like to make a short article on PROPY Crowdsale.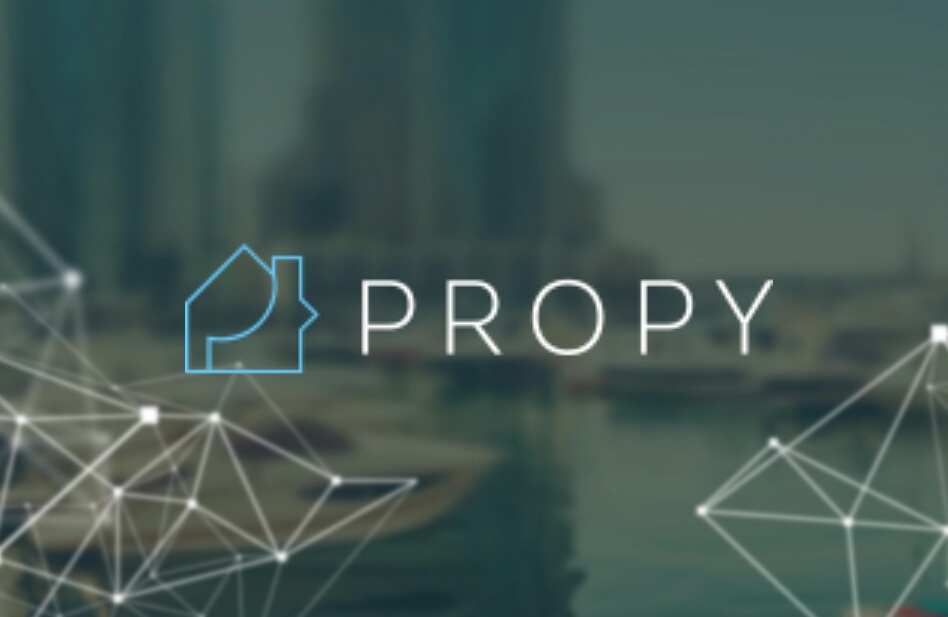 Everyone believes that owning a land is a store of value, producer of wealth and not only that it also it appreciates wealth due to its nature of scarcity. And history also proved property is the best asset for securing and producing wealth of people compared to other assets. With this in mind, the demand from emerging countries in Asia are having huge in developed economies in U.S, U.K, U.A.E. between 2009 to 2016 itself the demand for cross-border real estate transactions increased 334% from $65 billion to $340 billion and it is expected to grow much more in future also.
At present total global real estate market consists of $270 trillion which is more than half of all prime assets around the world. With this increase in demand for in real estate in across the global level, still, the existing infrastructure is not at all up to mark.
Most of the cross-border real estate transaction are being done with families or relatives who have connections with brokers in abroad. And the process of registration, payment transfer, transfer of title deeds are taking too much time that may be in weeks or even in months sometimes. This type of infrastructure is completely discouraged and inconvenient to buyers or sellers of properties.
Apart from this the core problem is lack of international standards or sophisticated platforms for transfer and register of titles and deeds of property. And each country have their own registries for properties, rules and regulations. Manual storing of data in govt's registry may result in tampering and modifying data. Due to this the legislation and way of recording for most of the countries are incompatible to deal in international property transactions. This approach is completely insecure for the property buyers from foreign countries.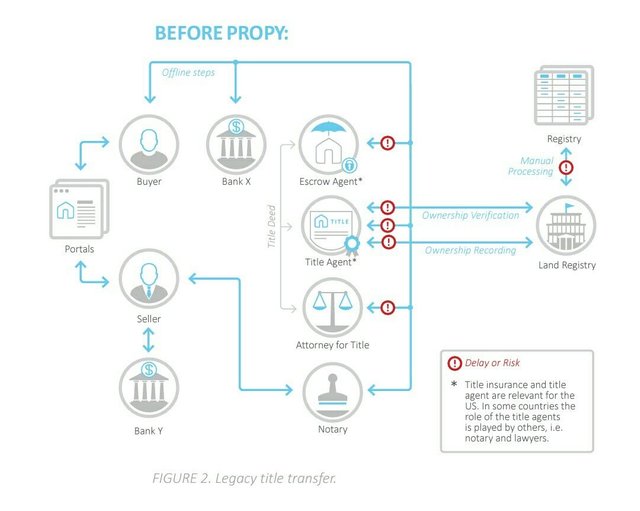 Now Propy wants to solve these problems by creating a Decentralized application (Dapp) Infrastructure to gather buyers, sellers, brokers, and title agents at one single place. Propy is creating a Propy Registry for recording every property ownership details, transfer of title details in a global level to create a global registry for title deed ownership information. Propy has already in discussions with local and state governments in some countries to mirror the registration and ownership data from their registers. This process enables the Propy to create a common marketplace for real-estate transactions around the world.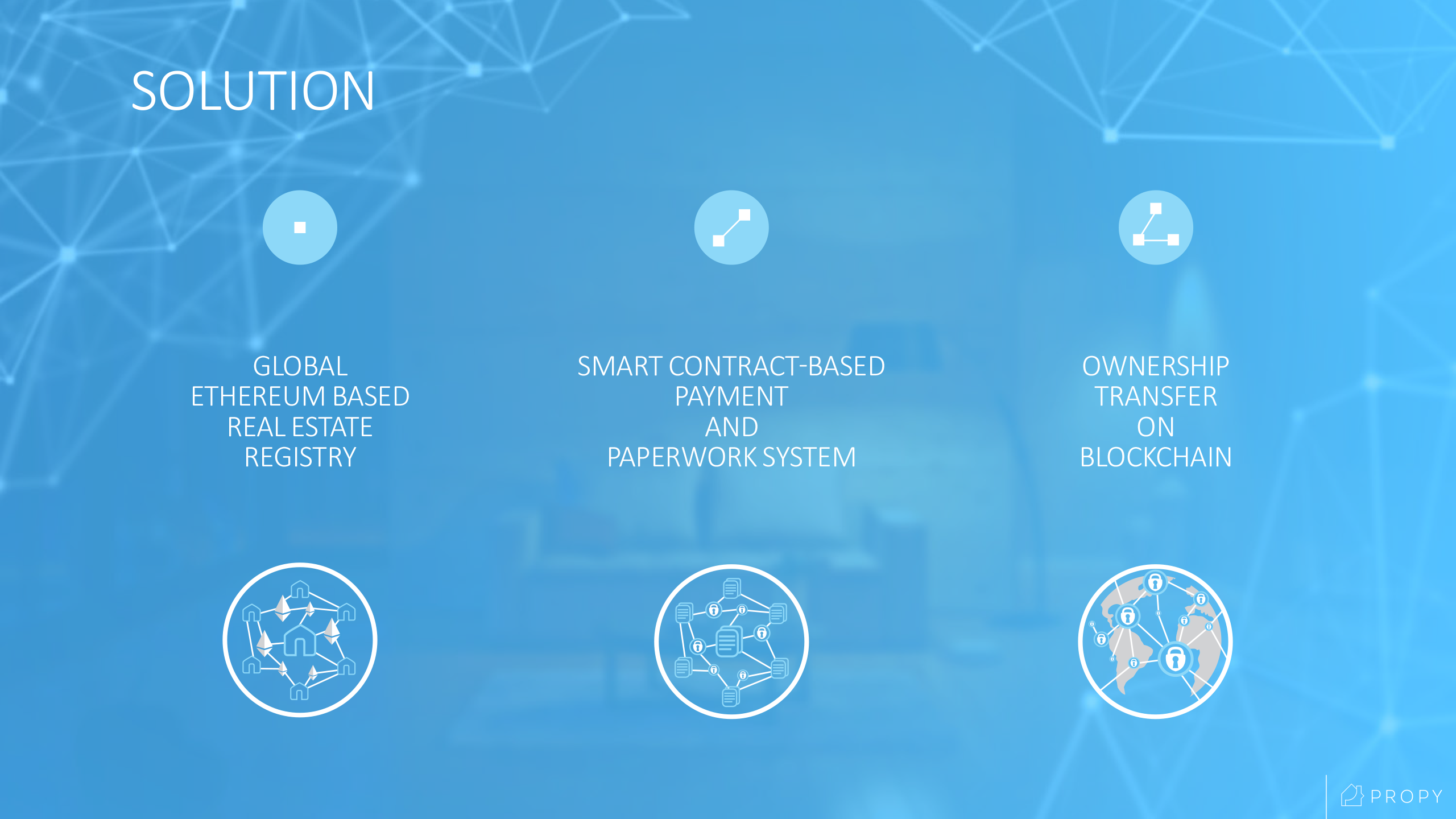 Propy is creating a decentralized ledger record for every transactions in its platform. In this technology, if anyone want to change the present transaction then first they need to alter the previous transaction which is already hashed cryptographically. By using this technology it is impossible to tamper and modify the data. And it completely reduces the time for transfer of payment in minutes and even in seconds from weeks and months.
Propy also uses smart contract functionality from Ethereum to execute transaction, payment, tracking process automatically. Smart contract is a computer code which is stored in Blockchain and operates within every network machine.
Propy has already developed a prototype with some smart contracts by including solutions from legal, Blockchain and payment industries. Propy intends to create a Peer to Peer decentralized infrastructure by completing most of intermediaries from the real estate market. But some of the intermediaries who are performing for physical inspection of property are necessary even in decentralised infrastructure. And Propy has already begun the transition towards P2P infrastructure by accelerating discussions with multiple metropolitan governments. The team also developed network of brokers from developed countries and pipeline of customers from emerging countries.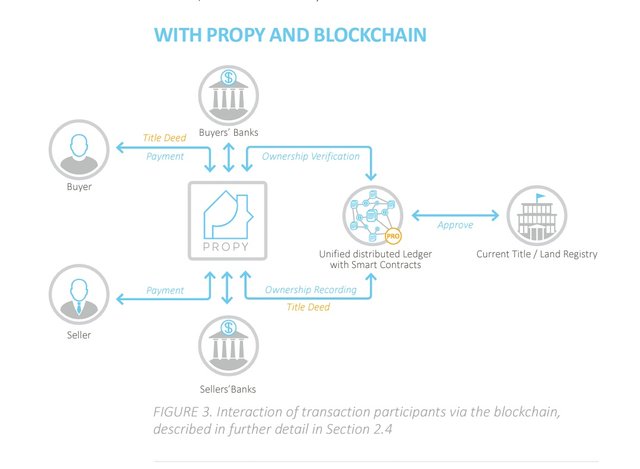 Propy is a platform to make real estate transaction in online in a global wide by using smart contracts.
Propy is creating tokens called PRO tokens with an ERC-20 standard in its platform with a fixed supply of 100,000,000 PRO tokens to unlock the Propy services like for creating new and modifying asset details. Propy team had well thought in functioning of token usage because with this use of token in the platform, it not only increases the value due to limited supply but it also prevents from creating unnecessary records in Propy Registry.
Propy registry is already integrated with some of the smart contract functionalities, which are
1.Title Contract
Responsible for storing and updating of property data on Blockchain.
To function this contract PRO tokens are need to be utilised.
2.Deed Contract
Manages relevant information for escrow services.
Tracks and initiates the invitation of participants in the transaction.
PRO tokens are required to be used to use this functionality.
3.Identity Contract
Stores multiple records with identity information for all users of the system
contains KYC features for verifying legal identity.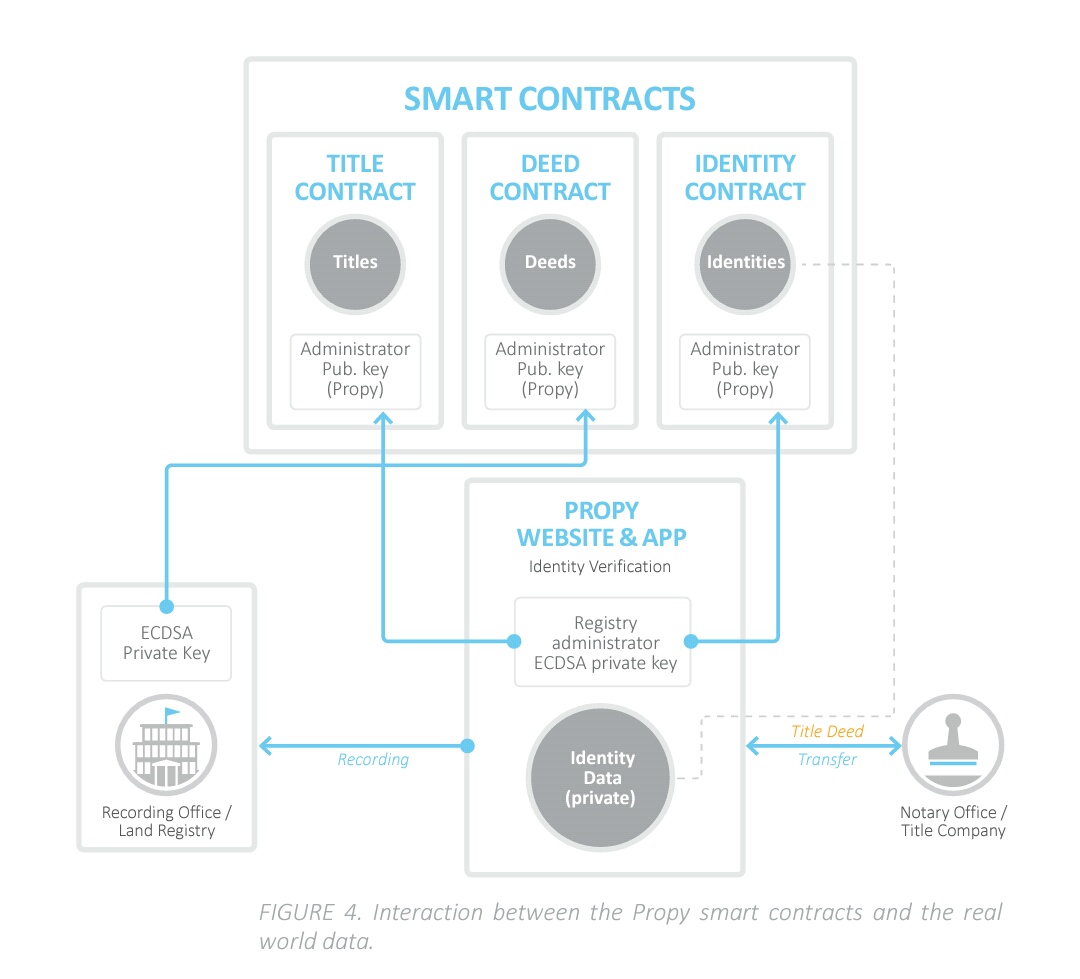 Apart from the above Propy also developing some additional smart contracts which are mentioned below
Agreements contract
Electronic signatures contract
Payments contract
Escrow contract

Propy also wants to develop a Propy Explorer, which contains full of property information including images and acts as a gateway for accessing information from Propy Registry. The mobile app and desktop application would have digital wallet to store Propy Utility Tokens (PROs).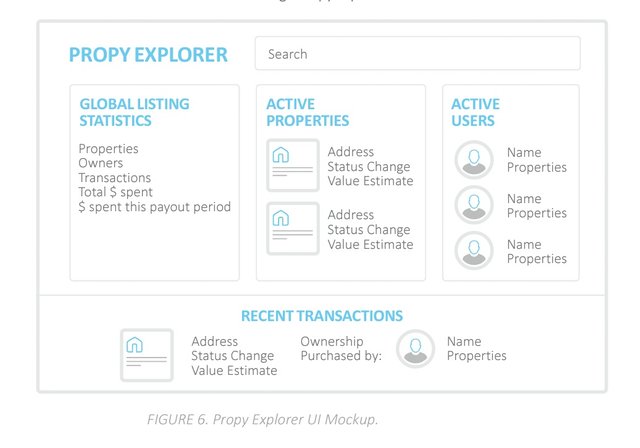 Propy has developed a workflow for their initial version of platform extensively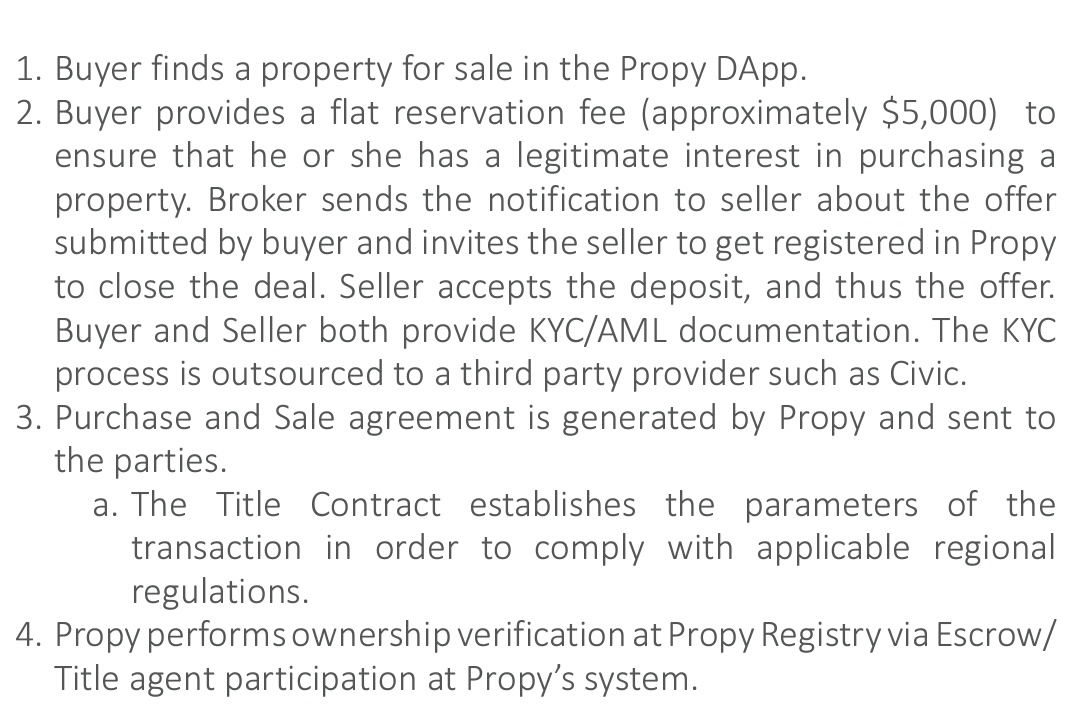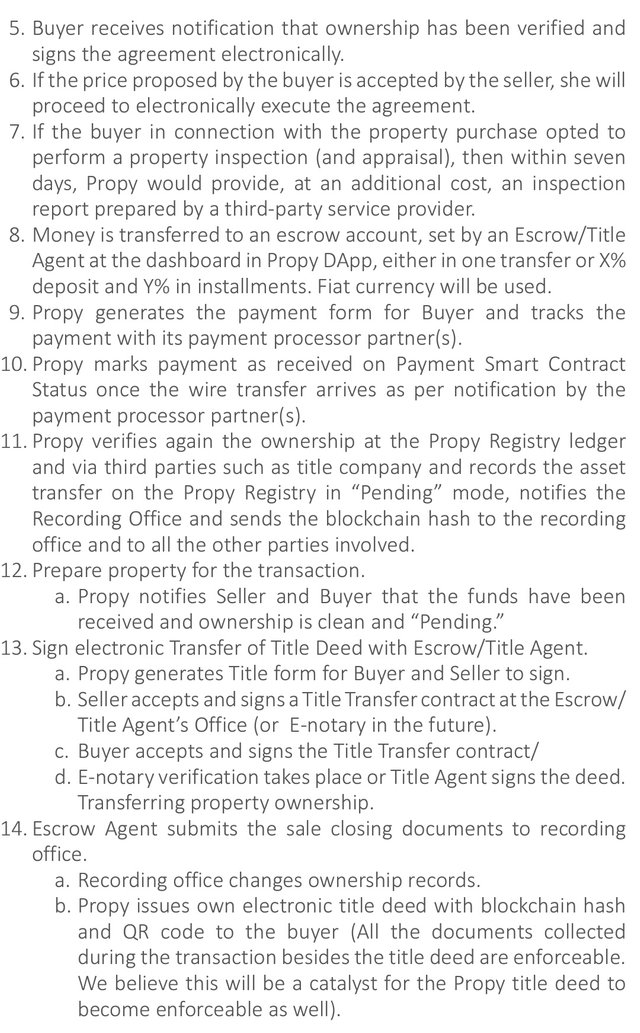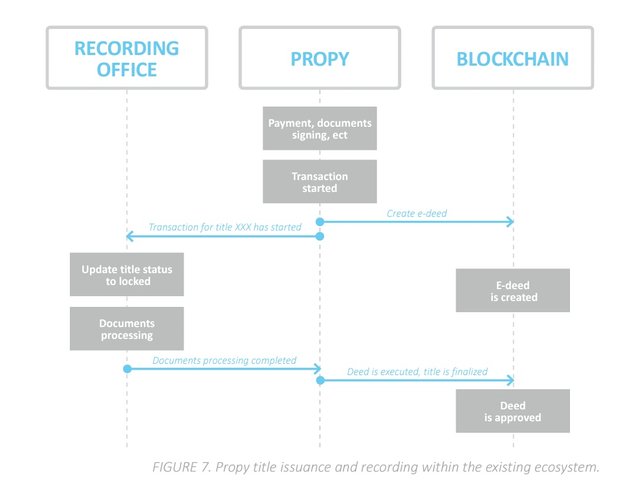 Propy also developed advanced version of concept to implement in future with an aim to achieve P2P infrastructure in real-estate marketplace.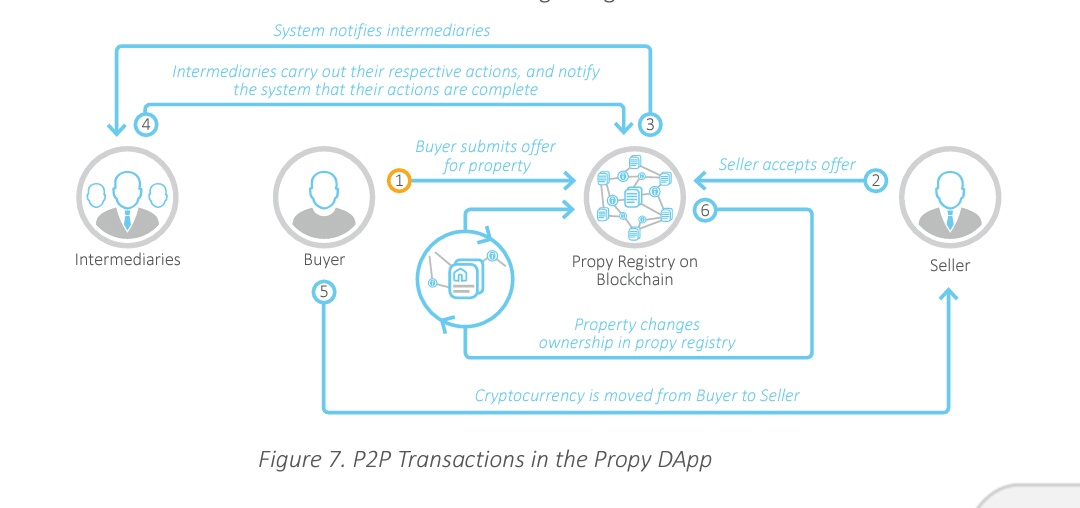 As I already mentioned PRO tokens are used for unlocking Title contracts and Deed contracts as Propy Registry fee. The PRO tokens are necessarily needed to access Propy Registry even the other services are taken from Propy platform or from third parties.
Out of collected PRO tokens by way of fee, 1/3rd of tokens would be distributed to company and 2/3rd of tokens would be added to network growth pool.
Propy intends to distribute its tokens to governments and large institutions from the network growth pool to incentivize the utilization of platform.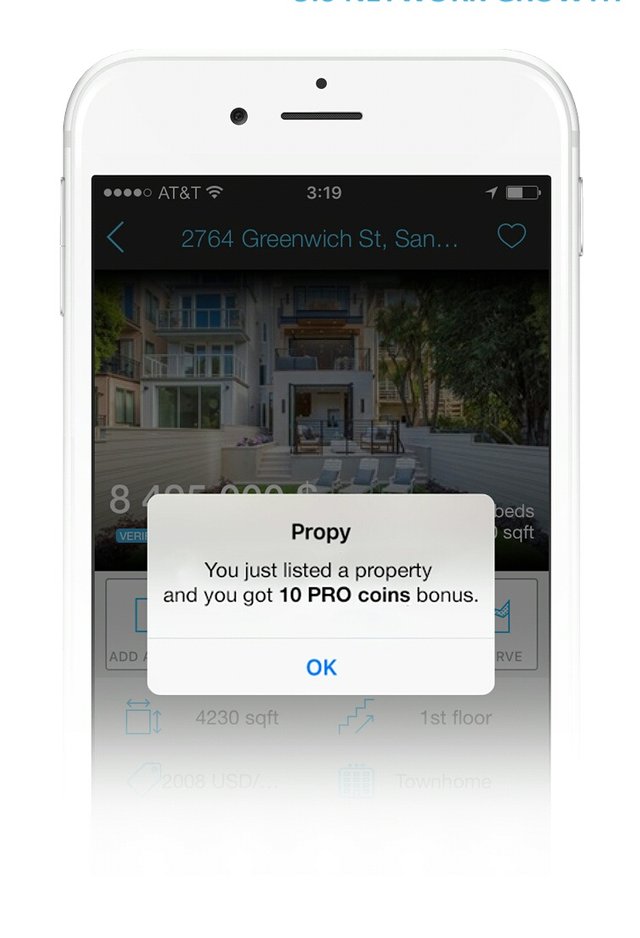 Token sale distribution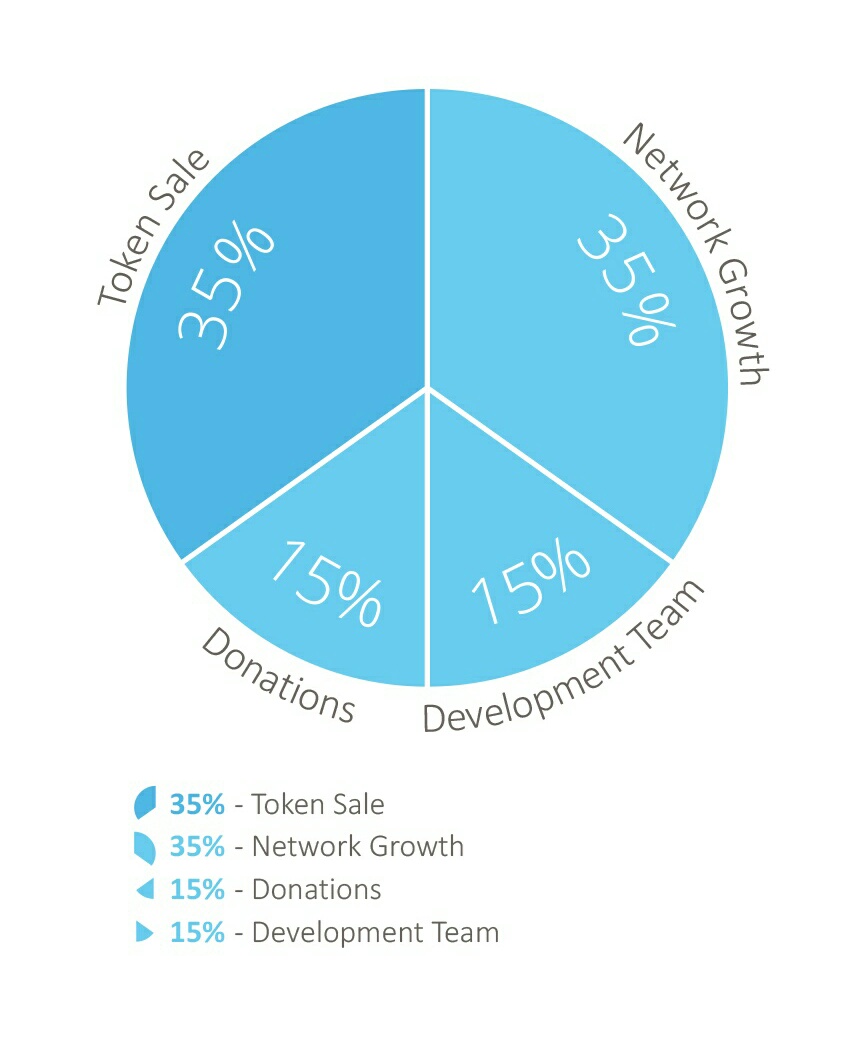 Propy team had tons of experience in cross-border real estate industry for several years. This experience really helping the team to develop global standards for international property transactions and those standards will be used by others globally in future.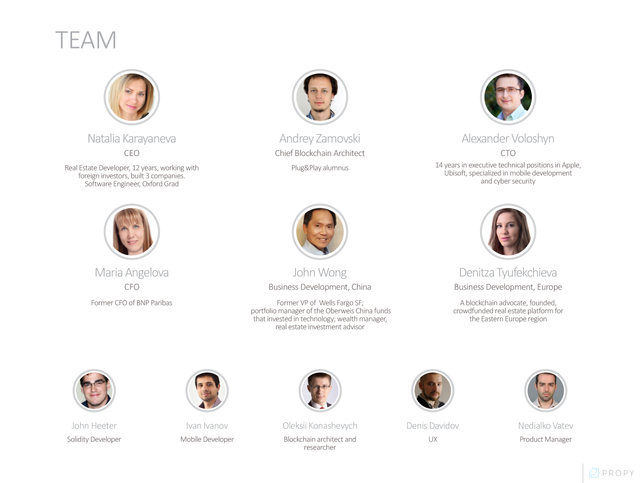 Advisors from top companies and industries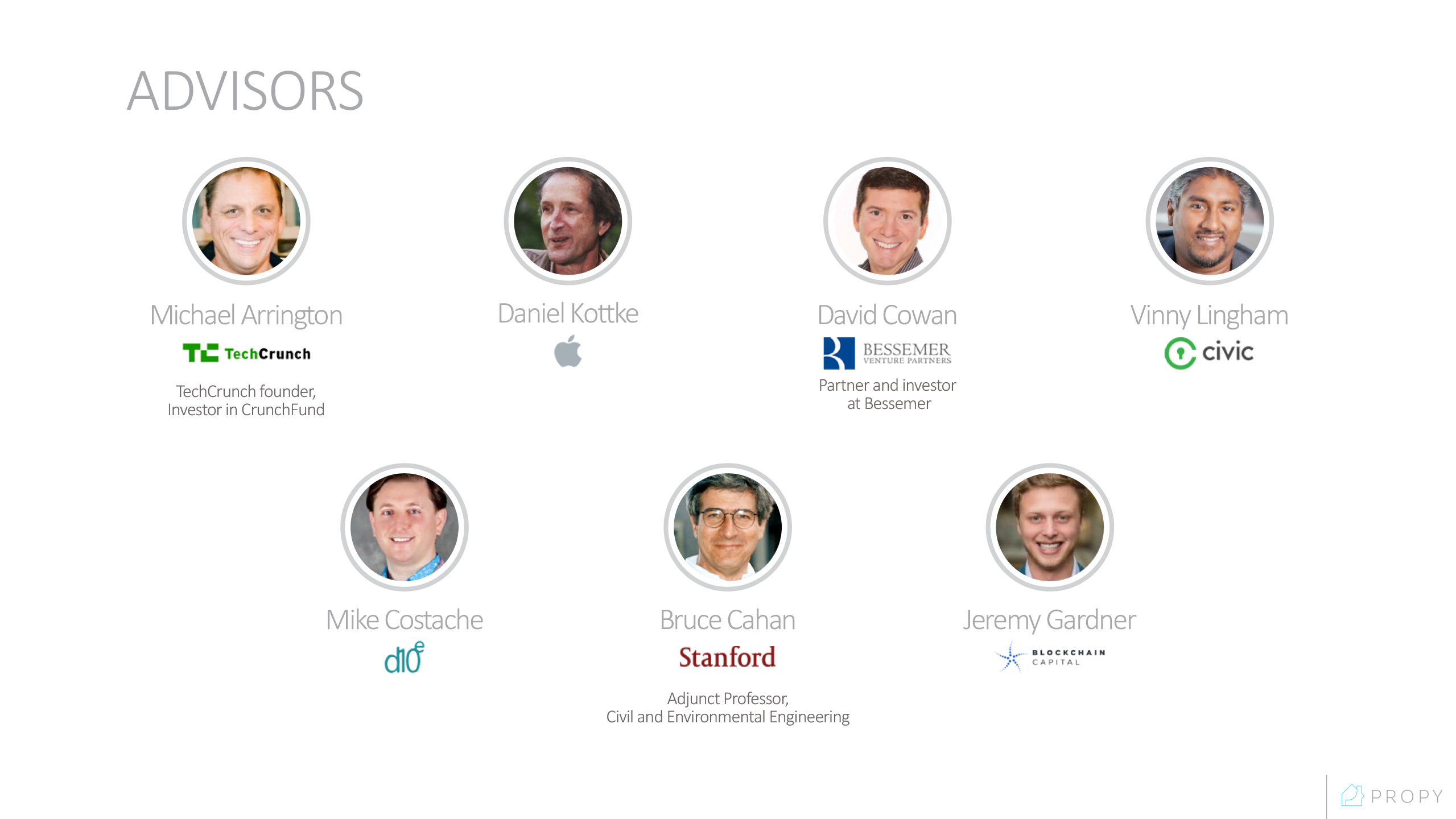 The Crowdsale details
The Crowdsale began on August 15th 2017
Token rate :1 PRO = $ 1
Bonus structure :
15% bonus for first 24 hours of the Crowdsale bonus
10% bonus for the next 23 hours of the Crowdsale
5% bonus from 2nd day to 7th day of the Crowdsale
3% bonus from 8th day to 14th day of the Crowdsale
2% bonus from 15th day to 21st day of the Crowdsale
Funding Cap : $ 35 million
Propy's website : http://propy.com/
Crowdsale website :https://tokensale.propy.com/#tokensale
To know more about Propy download whitepaper from https://tokensale.propy.com/Propy-White-Paper-17-Jul-2017.pdf
Bitcointalk Profile link : https://bitcointalk.org/index.php?action=profile;u=978916
Bitcointalk Profile name : Satish147
Note :
I am not a Propy representer or member of Propy's team.
Blog No : 25