EximChain: Underrated Game Changer in Supply Chain Management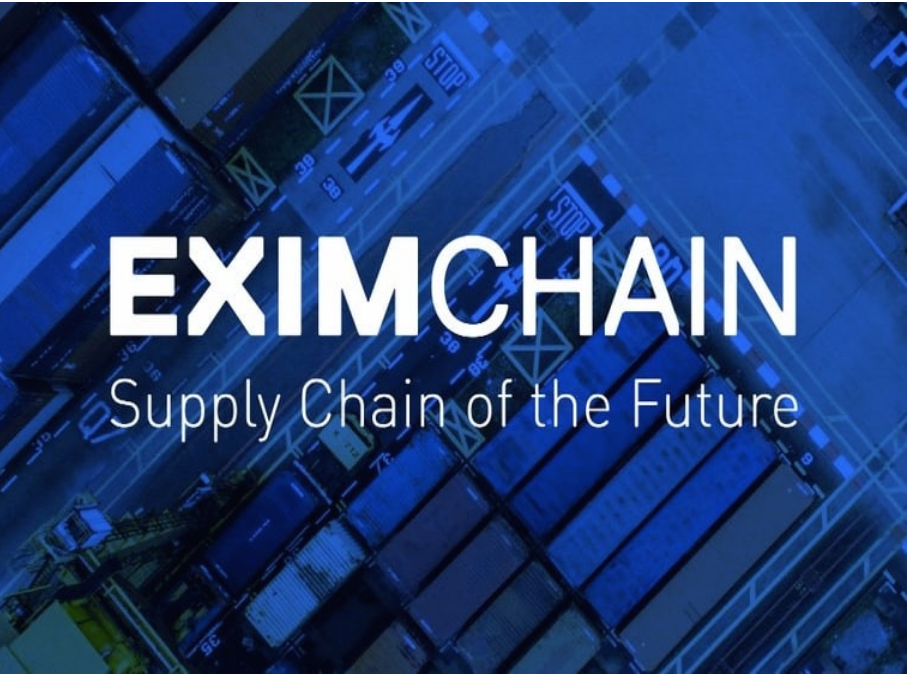 Background Story
The global supply chain is a massive industry that involves mutliple participants from manufacturers, intermediaries, buyers, and logistical services. With the global supply chain expanding from different countries, technicalities of transporting material from manufacturer to buyer becomes more complicated every year. However, management in supply chain has not caught up with its growing demand.
There are inefficiencies in current global trading where businesses have no access in transaction histories of business partners to check their reputation. Last year, an estimated loss of $5.2 trillion in potential revenue was calculated due to lack of transparency and connectivity in global supply chain. Additionally, traditional barriers have hindered Small Business Enterprises (SMEs) from accessing financial sources.
The industry must adapt to this change and incorporate new strategies. EximChain offers a tool that will innovate traditional supply chain management. Using blockchain technology's public ledger, it offers transparency and traceability - the core of every business transaction and trading alliance.
What is EximChain?
A platform for supply chain processes powered by blockchain technology
The Key Concepts:
A supply chain that offers smart contract SDK (software development kit) tailored for companies to build end-to-end solutions
Multi- Party Dynamic Contracting which aligns incentives among different participants
Enables SME (small medium enterprise) to manage their sourcing, financing and logistics process on blockchain with supporting data privacy
The Infrastructure is designed with combination of quadratic voting and a staged governance level, creating an ecosystem that will become fully decentralised in time
What does EximChain improve
Scalability: Existing financial source currently unserve SMEs
Transparency: EximChain provides access to smart contract history between parties- giving more visibility and risk estimation.
Efficiency: SME contribute up to 60% of Global employment and 40% of Global GDP. This project reduces barriers for SMEs which would increase liquidity and productivity. EximChain enables buyers and suppliers to customise contract solution based on industry needs thus, maximising profit.
Trust: In global trading, buyers and suppliers have conflicting objectives. EximChain offers a platform where partners can share demand and inventory information across a common ledger. Incentives of participants (developer pools, clients, and corporates) in the EximChain ecosystem are aligned on a protocol level.
Mechanism Behind Key Improvements
Powered by leveraging quorum
Consensus based algorithm to add governance in ecosystem

Governance
Consists of 2 nodes:
1.)Maker Nodes- responsible for proposing blocks
2.)Voting Nodes- functions as validators, have responsibility of voting out a block proposer every governance cycle
Both nodes are pre- determined in genesis block and will initially involve primary token holders
Quadratic voting allows systematic checks between nodes
Visible history on nodes: transparancy of whether they have been voted in the system unanimously or by invitation - reduces risk of treason as reputation and links to other nodes are known
Token Function
System transaction fee
Execute governance
Execute state changes
EXC tokens are ERC20 compatible tokens. ERC20 are redeemable for EXC tokens upon network launch. Tokens will be non-transferrable prior Mainnet Network Launch
Applications
EximChain is designed to solve inefficiencies in global supply chain. It solves the following issues:
Financing
Procure to Pay
Sourcing
Inventory Management
Supplier Management
Risk Mitigation
Token Allocation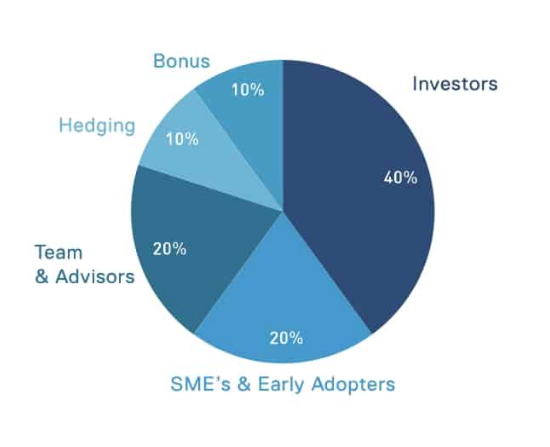 Total Supply: 150 million EXC
No crowdsale taking place - only private placement
Tokens for Team and Advisors are vested for 4 years
Advantages
Low hard cap (only $20M!)
Solving a financing gap worth over $2 trillion - this ico is highly undervalued
Large scaleability as product is highly customisable through SDK layer
Strong team with deep knowledge in computer science, blockchain, coding, and security
Strong Advisors and Partners
Strong project infrastructure including risk analysis (see whitepaper)
No direct competition - first public blockchain that supports private smart contract
Tokens for Advisors and team are vested for 4 years - ensures their dedication to the project
Project incubated in MIT, one of the best universities in the world - instant credibility and strong connections
Long-term ICO - tokens are only used for utility reasons
Won top prize at the Boston Seagull Entrepreneurship Contest
Won innovation prize from the Rice Business Plan Competition
Roadmap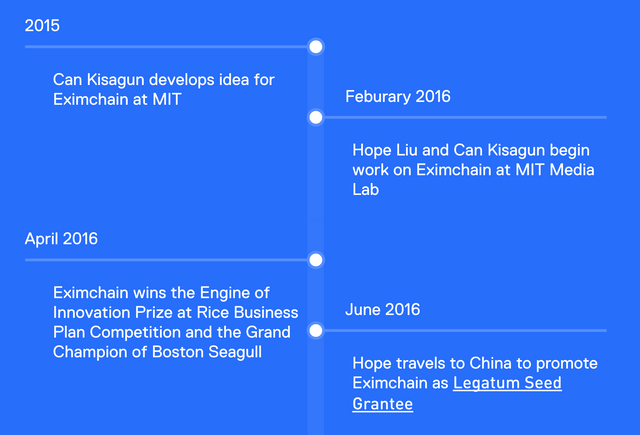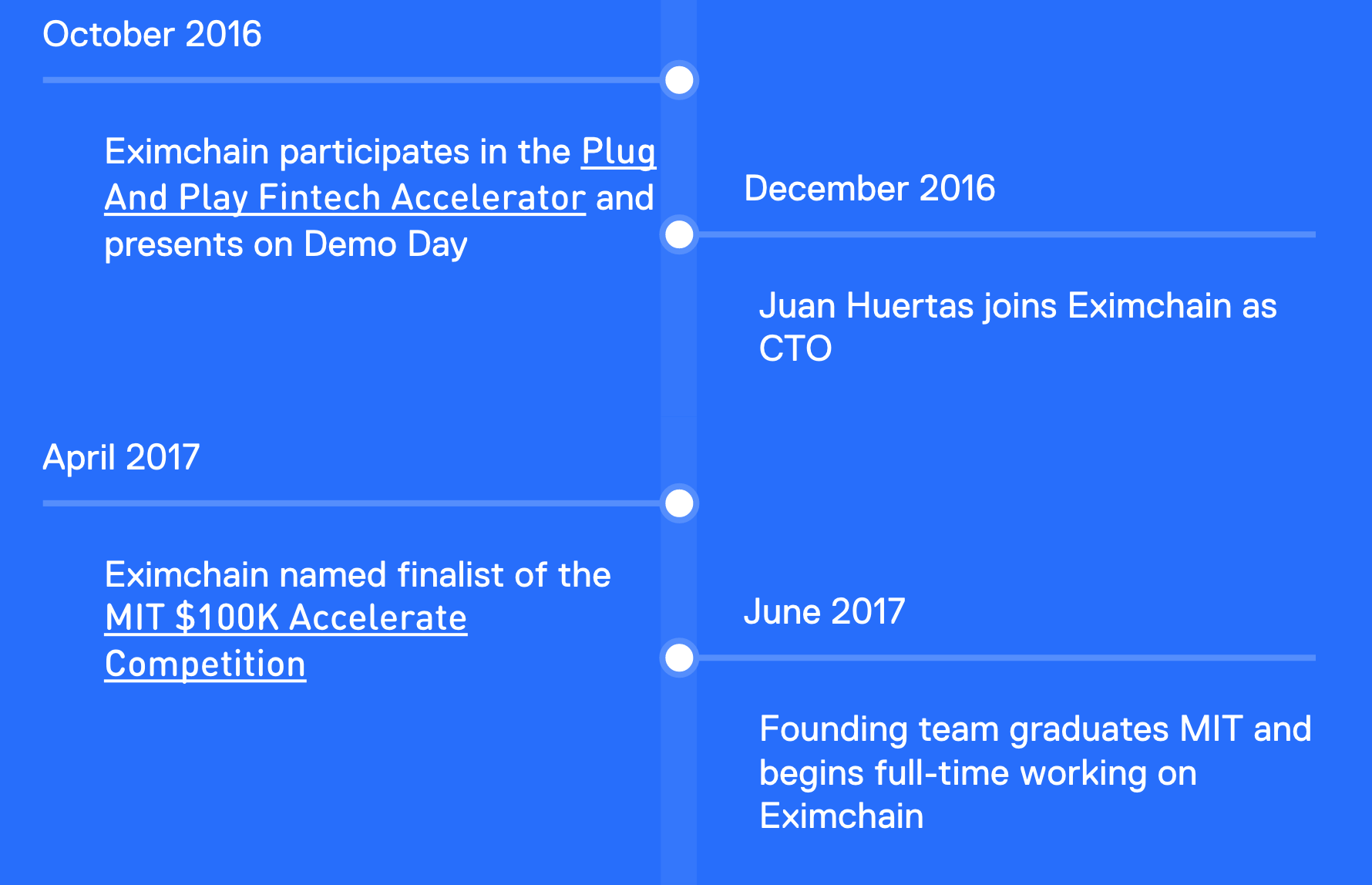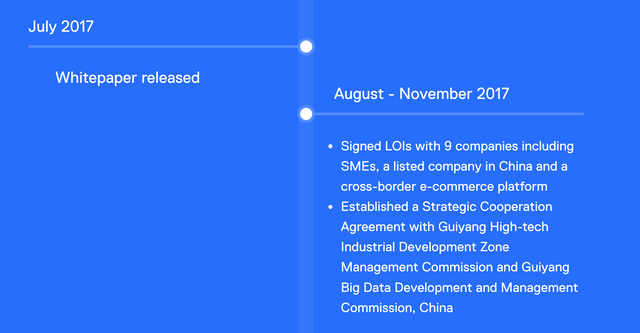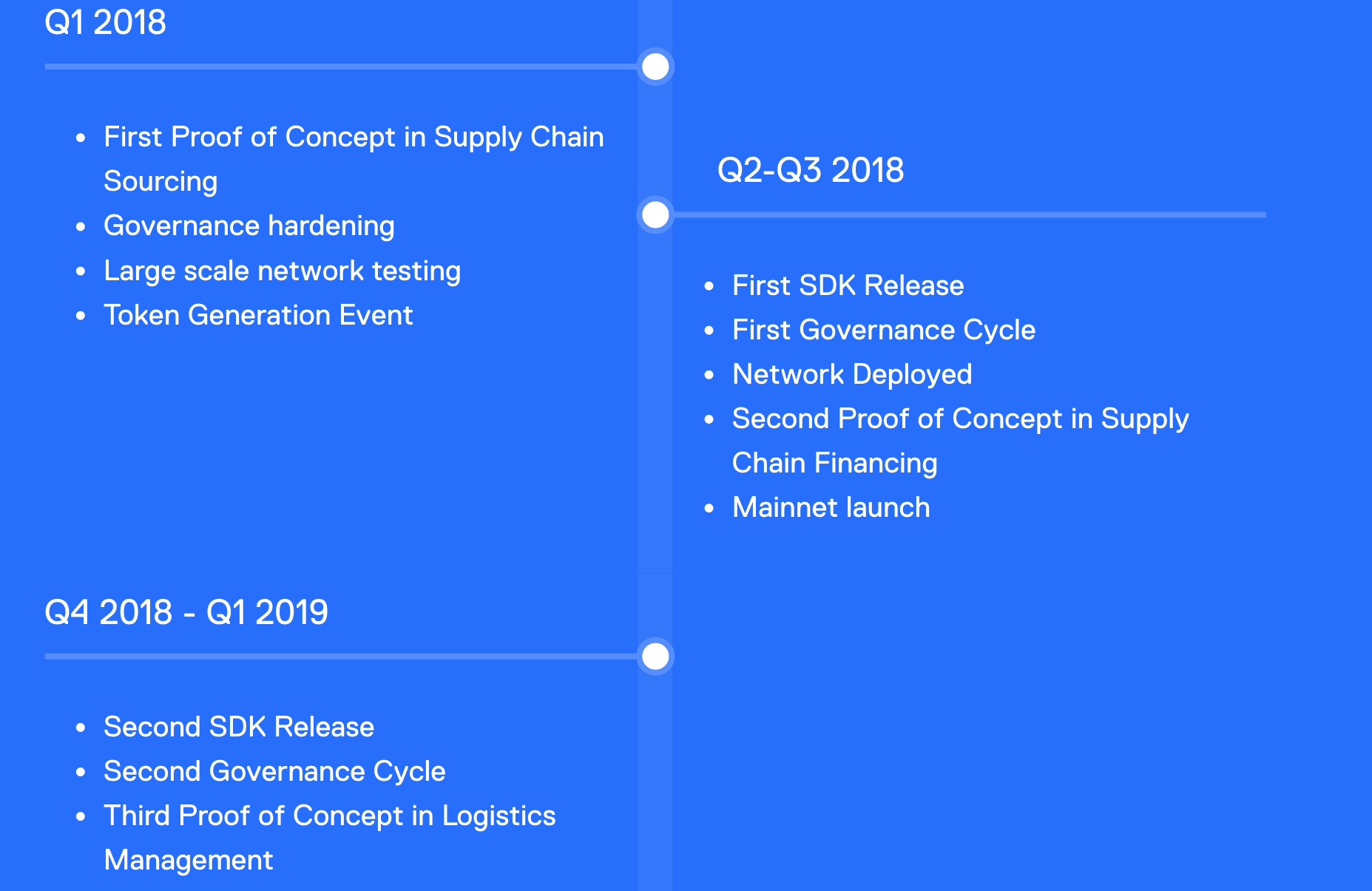 Team



Advisors


Partners
Trademanager (www.trademanager.com)