We are already after the Bitcoin fork, as a result of which the new cryptocurrency has been created - Bitcoing Gold. Its current price is 135 $ and over the past 24 hours it has grown by almost 23%. The Bitcoin rates after reaching our assumed TP at 6200 $ went into correction phase. We see that the current correction probably ended its decline after achieving the same range as the previous correction (blue rectangles).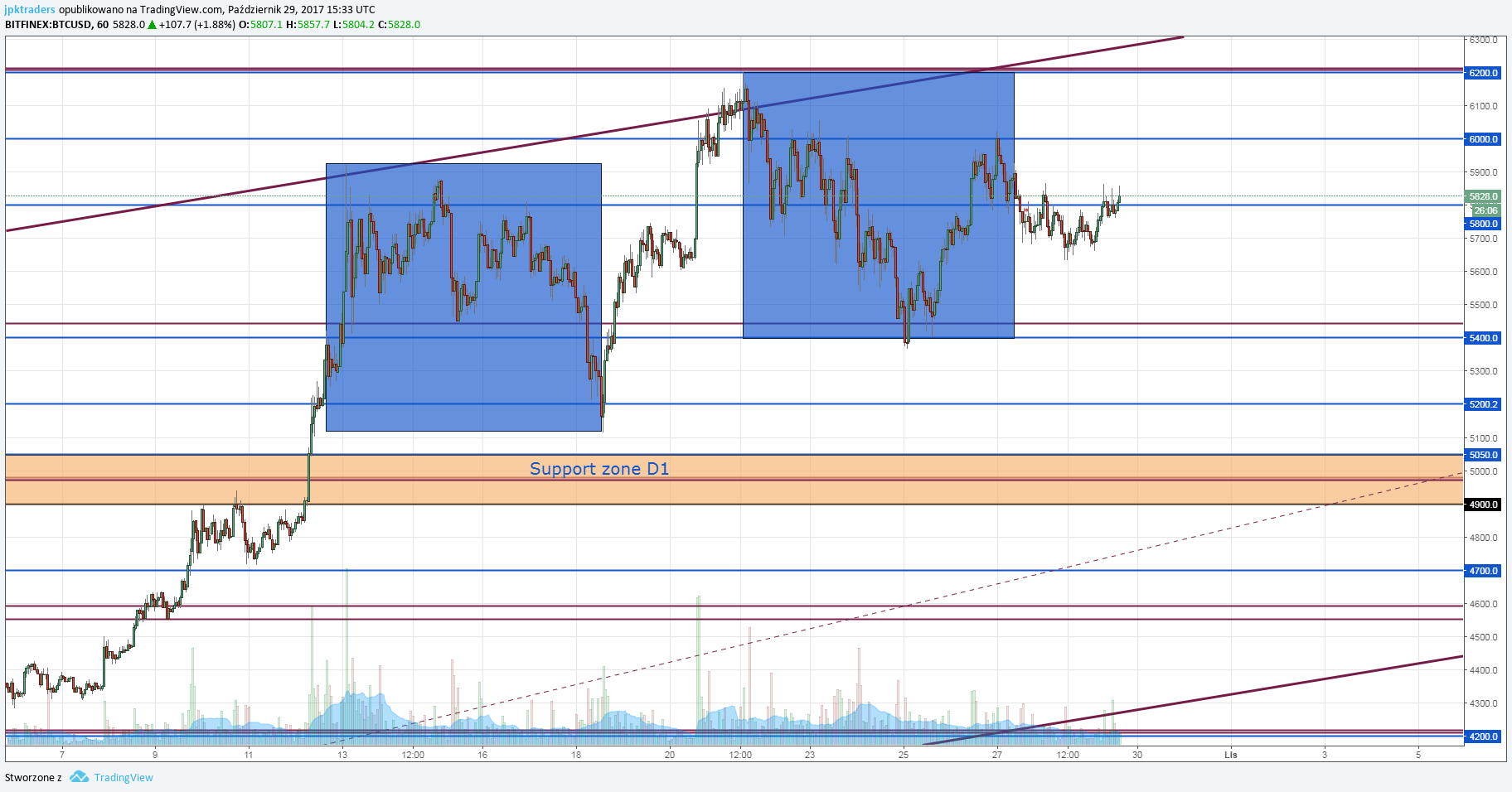 Today, the capitalization of the entire cryptocurrency market is over 173 billion USD, with Bitcoin's dominance at 56%. The top ten in 24 hours is growing. Interestingly, Bitcoin Cash, like Bitcoin Gold, is growing at over 21.5%.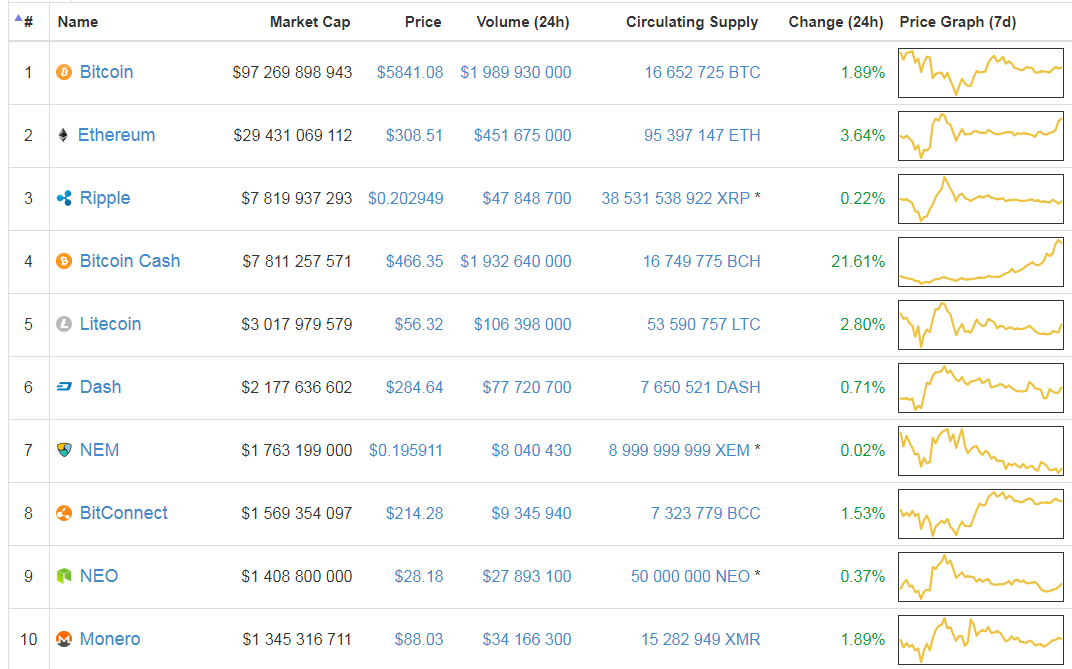 Going back to BTC, we are in the middle of the range of correction and its price fluctuates in the area of 5800 USD. Going to the 30 minute interval, you can see that after a growth impulse from the assumed end of downward correction (5400 USD), the price has drawn a correction in a form of a flag. The range of this formation gives us another level where the price should reach within a few days - 6350 USD.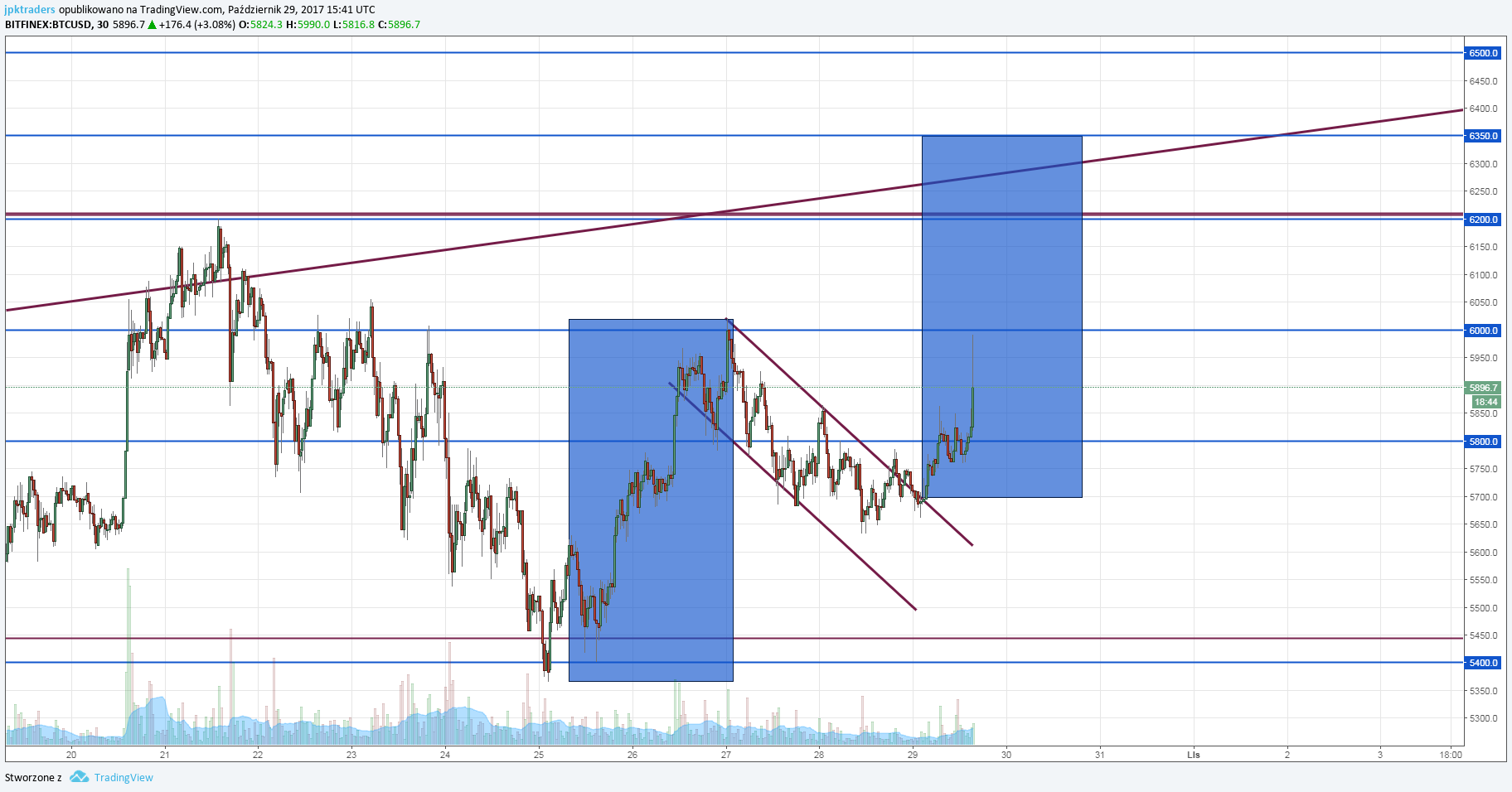 Below scenario to join the growths - buy after breaking the 6200 USD resistance and its test. As you can see during the writing of the analysis, the price has moved upward on a large volume, which gives us confirmation of the direction of growth. In the last analysis we reported one of our long positions. At the moment, it is still in the game, but we have moved our SL from BEP to 5400 USD.