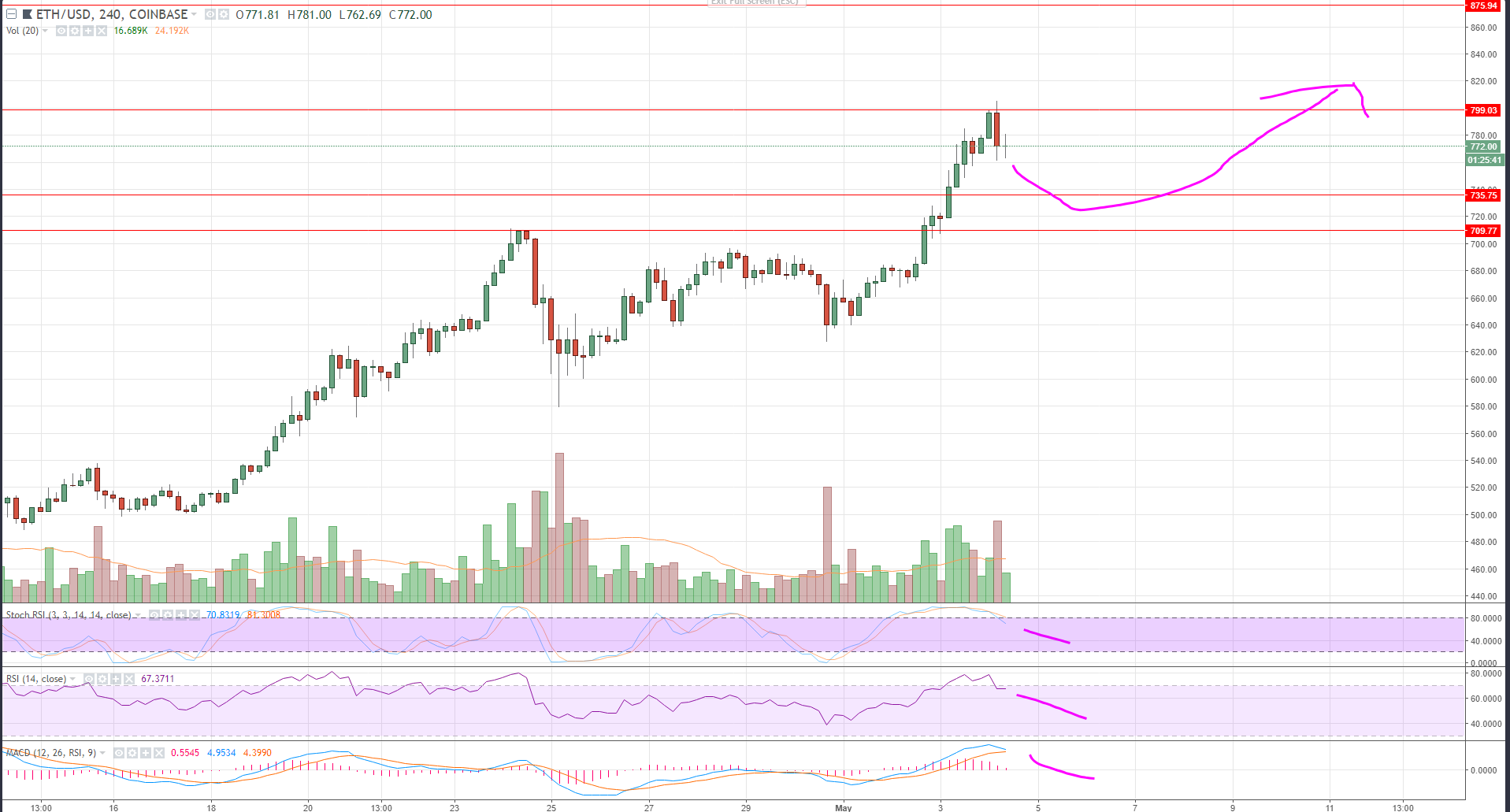 We lost momentum on the consolidation bull break last night and ETH was quick to pull back this morning. Longer term chart RSI's are overbought so this correction is needed.
There's likely to be a pullback between the $710 (predicted support) and $735 levels. From the bounce at support, we should see a test of the price high and an increase to price level action upward.
A break of the $710 support will see tests of lower support and make way to consolidation and downward movement over the next weeks.
Hope you all have a great Friday!
Happy trading!