Ethereum Rollercoaster - Are you IN ?
As you have probably noticed today was an incredible rollercoaster for Ethereum, at one point down over 13% for the day. Early in the day whales were dumping hard on Bitfinex and we saw a double bottom at 685$. The volume on Bitfinex for ETH is double the volume of BTC - 52,000 BTC volume - that's some volume if you ask me ! We are going to discuss the reasons for this dip below.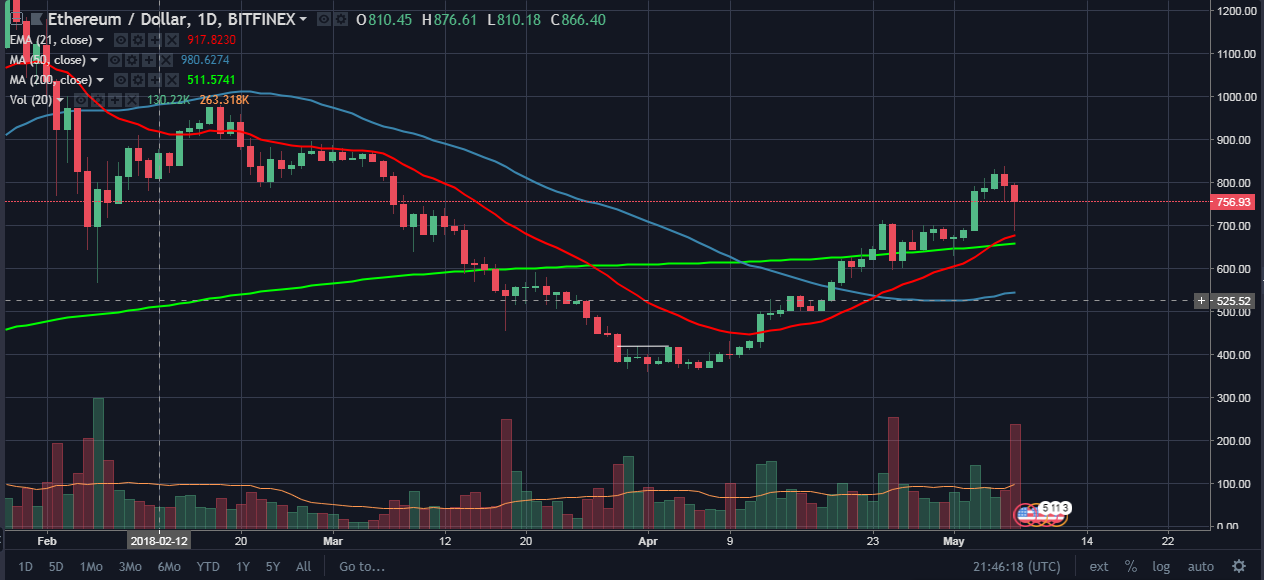 ETH,Daily Chart
From the chart above you can clearly notice the incredible daily volume and of course the way that the bulls defended the 21-day EMA and of course the 700$ mark. Although we managed to dip below the 700$ mark it all hapened in dumps, we really didn't hold below the mark for more than a minute or two.
Possible Reasons For The Dip
SEC/CFTC Meeting
Warren Buffet/Bill Gates comments on cryptocurrencies
I personally think that today's sell-off was due to the possible security status of Ethereum. We all know that Buffet is against cryptpcurrencies and that is nothing new. To be honest I wasn't expecting such a comment from Bill Gates, i recall at some time that he was on board with the idea.
Obviously the regulatory concerns did have a greater impact but so far no new information is available on the matter. Of course if something of this magnitude happens it will send ripples across the whole crypto world.
What's your opinion on the matter ? Let us know in the comments :)