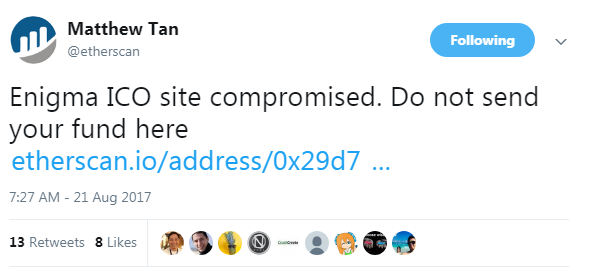 Source: https://twitter.com/etherscan/status/899503180110626817
Website "hacked" and receiving Address Changed
Slack hacked
There is a high possibility for an inside job.
How this could've been prevented
Use PGP to sign & communicate
Use an ENS (.eth) linked to the crowdsale Address, much harder to fake.
Do NOT use Slack. Very easy to hack/spam, hard to admin. not meant for huge random crowds.
---


Buy and Sell Steem & Steem Dollar at best rates!