In recent days, Ethereum price dropped essentially against the US Dollar and bitcoin. Some have accused ICOs of selling their remaining ethereum to fund these projects, and others have accused platforms such as the Bitmex platform.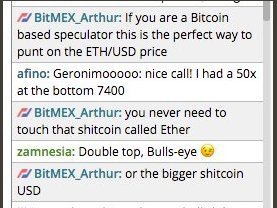 What is Leverage?
Leverage is a financial management that allows a person to open deals larger than the amount of his investment. This means that anyone with $ 100 can open $ 1,000 (10 times the amount of his investment).
Does BitMEX offer leverage?

Yes, BitMEX offers leverage on all of its products except UP and DOWN contracts.

How much leverage does BitMEX offer?

The amount of leverage BitMEX offers varies from product to product. Leverage is determined by the Initial Margin and Maintenance Margin levels. These levels specify the minimum equity you must hold in your account to enter and maintain positions. Leverage is not a fixed multiplier but rather a minimum equity requirement. You can see the minimum Initial Margin and Maintenance Margin levels for all products here.

The highest leverage BitMEX offers is up to 100x leverage on its Daily Bitcoin / JPY Futures Contract and the Perpetual Bitcoin / USD Perpetual Contract.
Source of information:
[1] https://arab-btc.net/بالصور-منصة-bitmex-متهمة-في-التلاعب-بـ-سعر/amp/?__twitter_impression=true
[2] https://www.bitmex.com/app/faq#Does-BitMEX-offer-leverage