International Women's Day 2019: Marguerite DeCourcelle, CEO of Blockade Games & Inventor of Cryptoart Puzzle Genre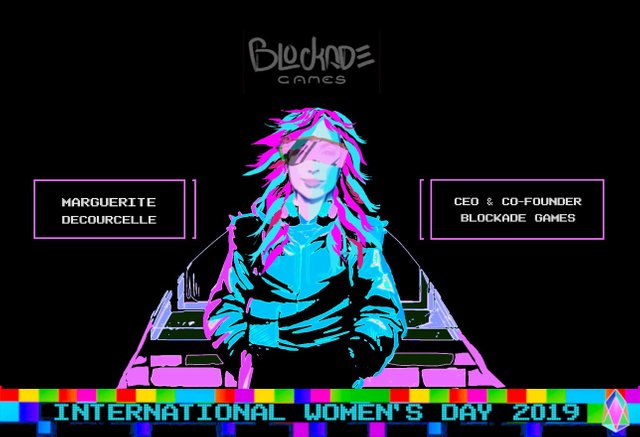 In honor of International Women's Day, we are paying tribute to Marguerite DeCourcelle, CEO and co-founder of Blockade Games and inventor of the cryptoart puzzle genre.
Blockade Games will be launching a cypherpunk roleplaying game in May 2019 called Neon District. Blockade Games also has released two other games, Plasma Bears and Pineapple Arcade.
According to Bloomberg, Marguerite, who goes by @coin_artist on Twitter, is credited with inventing the cryptoart puzzle, a genre of images hiding complex ciphers that reward the first solver with a wallet packed full of cryptocurrency.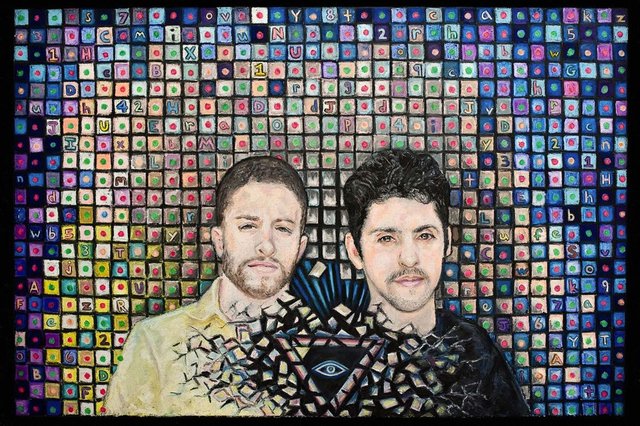 Dark Wallet Puzzle, 2014
Her first Bitcoin art puzzle, Dark Wallet Puzzle, appeared in 2014 and in her own words:
"I created it after realizing that without a third party litigating how money moves, that money could be 'pulled out' of anything" -Bloomberg
The 2015 Bitcoin puzzle art, TORCHED H34R7S, that held the key to 5 Bitcoins was recently solved by a programmer. The backstory of this painting is also fascinating as Marguerite describes:
"I made this almost like a prayer that my life was going to turnaround, because I made this at rock bottom,"
-Marguerite DeCourcelle
This video is perhaps the best gem to watch, as it features Marguerite describing her many Bitcoin puzzle art works:
Marguerite has been in the crypto space for a long time and here's part of her timeline, which are excerpts from Younts Founder Profiles
"In 2013, I was pumped for cryptogames to happen, but the infrastructure wasn't ready. Meanwhile, I began spec mining and researching. I followed the most credible educational sources I could find. I combed through podcasts and publications. I lurked on reddit and bitcointalk."
Then here's what Marguerite had to say in 2018:
"For organizing our blockchain game @neondistrictRPG we had to coordinate 5 solid development pipelines: blockchain, art/sound/animation, server architecture, unity, and game design. We scaled the team from 4 to 20 people in 5 months.
Recently, after 10 months of self-financing, we've closed our first raise for Blockade Games. We're excited, and humbled. From the open source community I have received the support and tools to build a future I believe in.
The journey isn't going to be easy. Nothing about startup life or software development is easy, but it is thrilling and educational. I hope anyone waiting on the sidelines will feel encouraged to take the leap and build. Don't be afraid to invest in yourself."
-Founder Profiles
When I asked Marguerite via Twitter if she had any special announcements about Neon District, she said,
"Early access to Neon District begins on May 1, 2019 for anyone who holds a top tier Founder's key."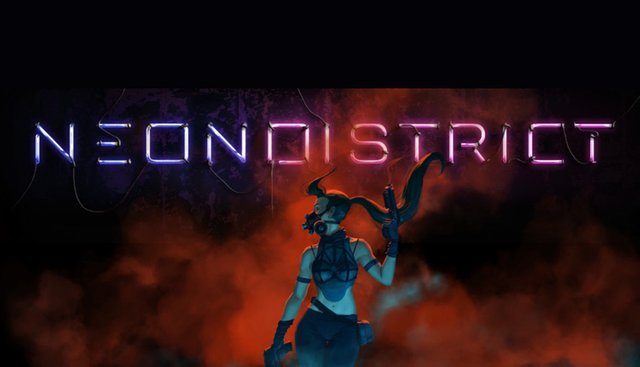 Neon District
To find out how to get a Founder's key for Neon District, visit the official site: https://founders-key-waitlist-prelaunch.kickoffpages.com/
I think we can learn a lot about determination from Marguerite DeCourcelle. Her quote, "Don't be afraid to invest in yourself" is a most fitting one for today.
pixEOS Designs EOS Diversity Pledge Logo for shEOS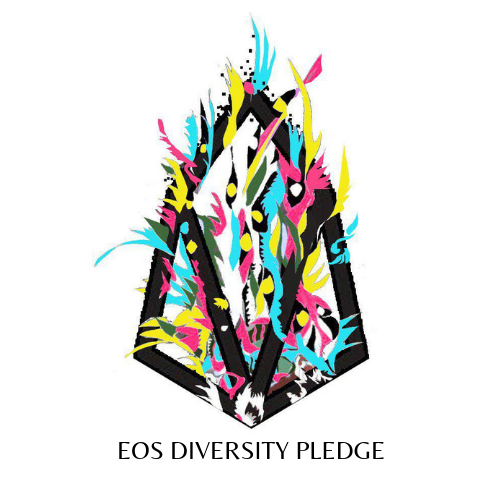 pixEOS team member, Stellabelle, created a logo for shEOS to use for their new diversity initiative which they will be rolling out today. Join the shEOS Telegram to find out more details about this new project as well as the sheEOS Block Producer: https://t.me/sheos_org
And for anyone who doesn't know the history of International Women's Day, here's a brief description and you'll be surprised that it has been going on for a hundred years:
In 1910 a second International Conference of Working Women was held in Copenhagen. A woman named Clara Zetkin (Leader of the 'Women's Office' for the Social Democratic Party in Germany) tabled the idea of an International Women's Day. She proposed that every year in every country there should be a celebration on the same day - a Women's Day - to press for their demands. The conference of over 100 women from 17 countries, representing unions, socialist parties, working women's clubs - and including the first three women elected to the Finnish parliament - greeted Zetkin's suggestion with unanimous approval and thus International Women's Day was the result.
-https://www.internationalwomensday.com/About
The pixEOS project is open to everyone, so stop by our Telegram channel and say hi. We have a very active community and we welcome all new people, even those who aren't yet familiar with EOS: https://t.me/PIXEOS
Lots of great things coming very soon, so stay tuned!
Stay Awesome,
pixEOS Team