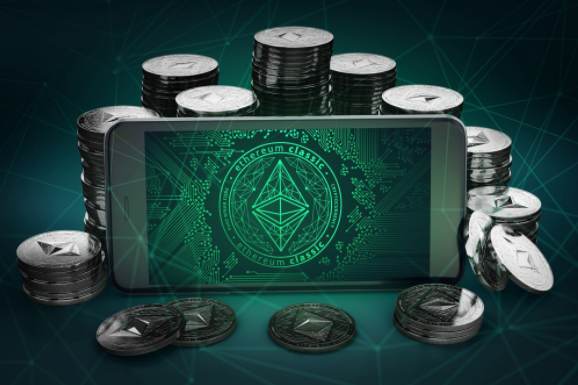 A follow up on the last update on Valentines day on 14th Feb. ETC has been aggressively bullish.
What's the factor behind it? There is a Callisto (CLO) airdrop planned for all Ethereum Classic (ETC) holders. The snapshot is expected to occur at block 5500000. Anyone who held Ethereum Classic (ETC) during the snapshot will get CLO coins at a 1:1 ratio during the airdrop. so dont be left out.
Is this the usual fork? well, This isn't a true fork, rather it is could be described as an "airdrop." How it works, a snapshot of the Ethereum Classic (ETC) blockchain would be taken at block 5500000 (just as it would be with a fork), but in this scenario, Callisto is being airdropped to ETC holders. This is more like an ICO, but instead of buying in ICO where there are restriction to U.S, China and some other countries. The tokens would simply be distributed to Ethereum Classic holders.
Looking at the price of ETC from 14th Feb to 19th Feb, it has gained $7 moving from $31 to $38 in just 5 days.
Tradingview analysis: https://www.tradingview.com/chart/ETCUSD/H9lqp2rU-ETC-USD-MACD-Fib-Retracement/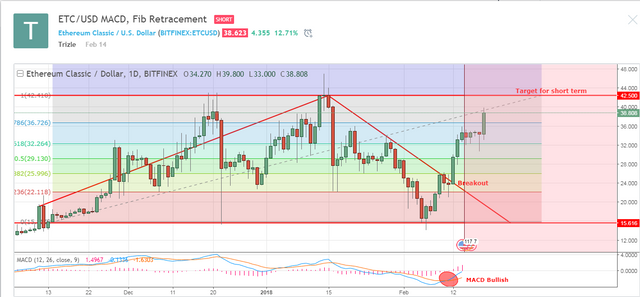 Good profit has been returned for those who bought on the last update.
Check the link for last update: https://steemit.com/crytopcurrency/@trizle/ethereum-classic-u-s-dollar-trade-14th-feb-2018
CAVEAT: The analysis is based Education, my opinion and trading decisions. Good luck and trade with caution.
Your Comments, suggestion and questions are highly welcomed
If this blog post has entertained or helped you to profit,
Please UPVOTE, FOLLOW, RESTEEM and/or consider giving some donations:
BTS Wallet - trizle1
BTC Wallet - 1AxEcPUi6nNQDaaT8CKTohmBKeYFhUJyFE
ETH Wallet - 0xDFf7E134291E1C82F98E3976be47BC3484F595B9
LTC Wallet - LbpwNMUYPj2uPMXh6RiDwvzap7UBtQGiAS