Some Art Decorations In My Cousin's House - Ulgraphy
Yesterday we were invited by my cousin to have lunch at his house. He is the youngest among all the first cousins but now the most financially stable having a construction firm. But before that he started out bad and struggling, he already had 3 daughters and was still struggling. His mom would always run to my mom for help and my mother never hesitated to help. She also instilled in his mind that we were the only ones who helped without question. So he never forgets us and would always help us and donfavors. Because now we are not struggling but we are not as financially ok as before.
So he finally has a big white house made, has security and a lot of staff. He has 11 daughters! His youngest is 1 year and 6 months old. He would have had 12 daughters but his 5th was stillborn at 6 mos so they had to abort before sepsis arised. The baby was also a girl.
He is in his late 40's he will turn 49 this April. Last time I went to his house was during the blessing on his 45th birthday. It was not complete yet. But now it is 95% complete they said Lol.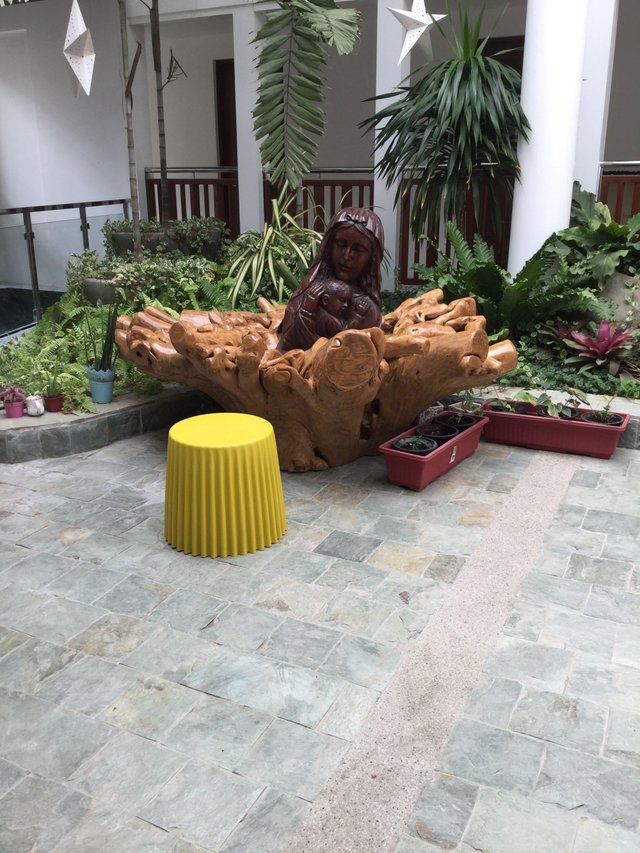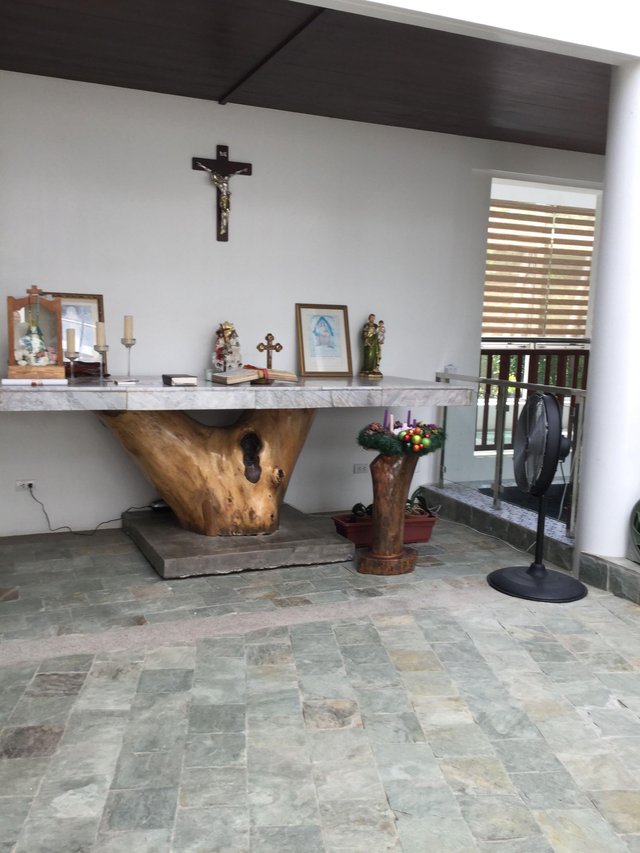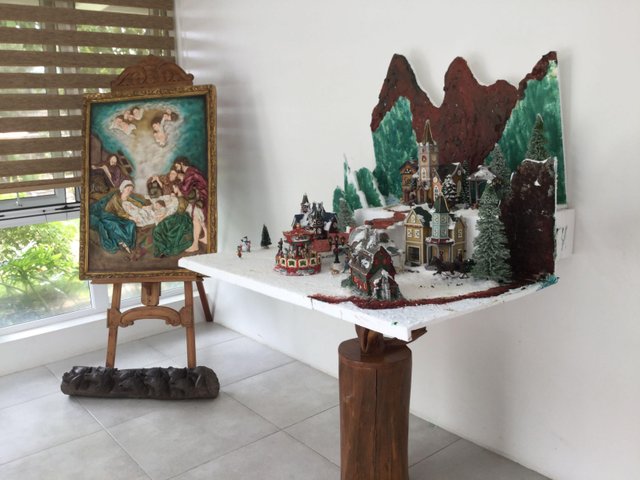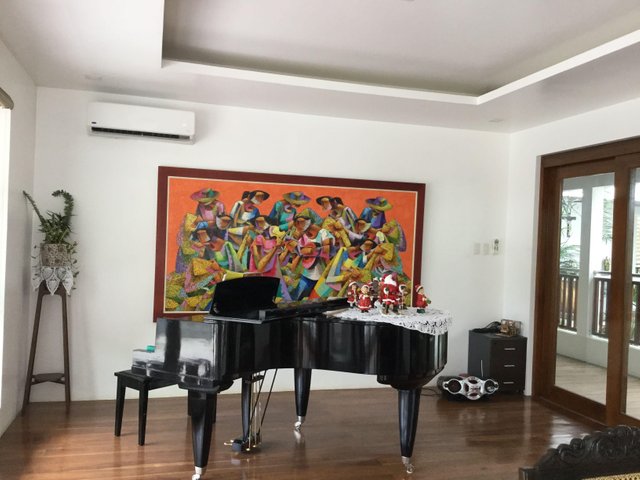 These are just few of the artworks he has. He also has a baby grand piano because he loves to play the piano, his mother my aunt was the one who taught all first cousins how to play the piano and organ. She was a music teacher. So her youngest son inheriteD the talent. Some of his daughters especially the older ones also know how to play the piano and can sing.
Hard work and sheer determination made him a millionaire before the age of 50. But he is also humble and generous.
My brother was also able to meet with my other 2 male cousins with whom he is close. We had a good day yesterday and we went home late.