Beautiful Sunset and Mountain - Ulography
Earlier this evening going home I took a few pictures of the sunset and the mountains that could be seen from our street.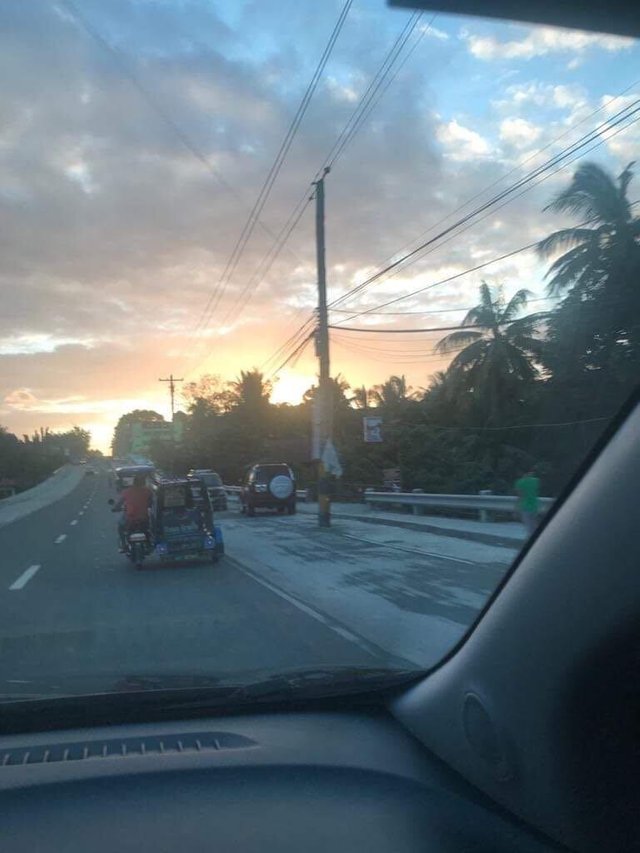 We were going up the hill to the town proper. See the bright golden sun going down.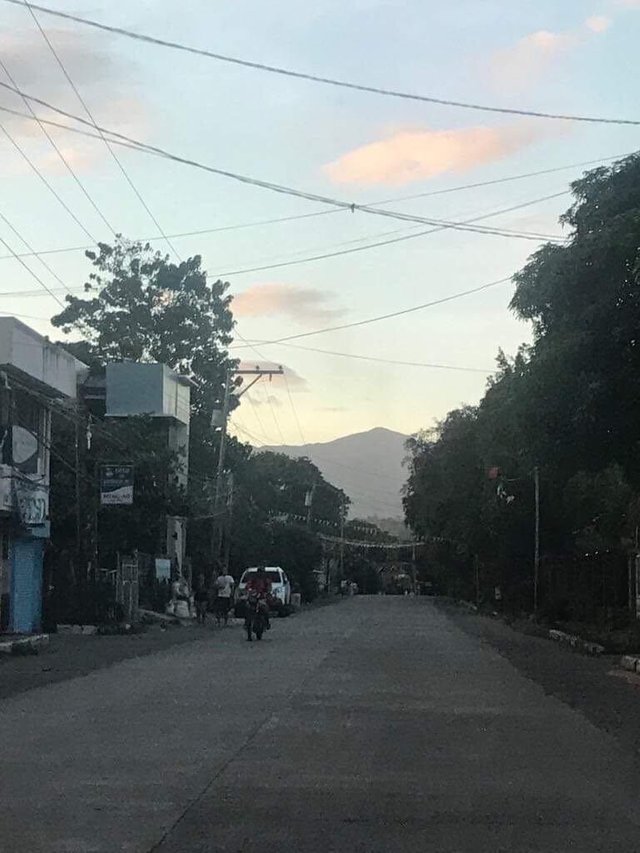 This is the street going to my house. You can see the big mountain at the back. I think it is located in another far town. To day was good.