Today was the day I gave my message. The school where my daughter spent her nursery up to grade six. The school Directress asked me to give a short message because I was one of the pioneers or the pillars of the school. We started using a housing in the University of the Philippine campus.
I was kind of nervous especially when I heard the other speakers talking almost about the same thing I was. But my friends just said to speak from the heart and tell what we had experienced before. So my message was short and sweet. It was a success hahah.
Before leaving we were served lunch and given a few give-aways like an embroidered hand fan and an umbrella which is good for the rainy season. I was also given a plaque of appreciation.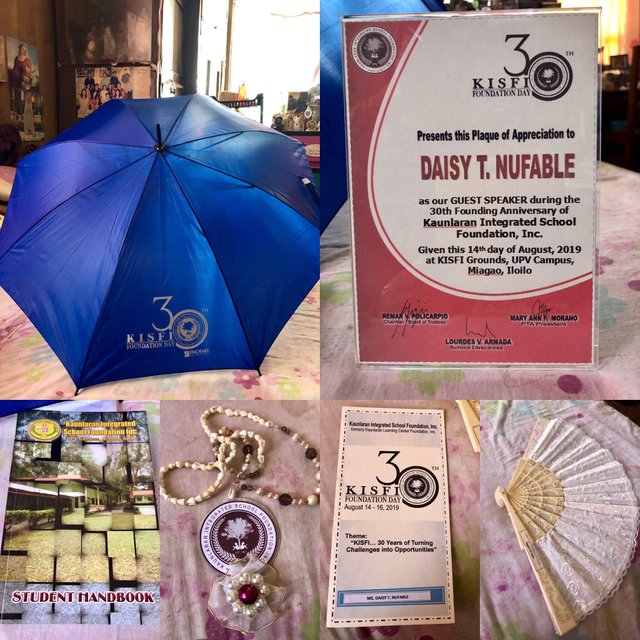 The invitation, a shell necklace with their logo because I was the guest speaker and their handbook. The u brella and hand fan.
It is a week-long activity but I don't think I will attend any more. I did my part, well unless I am requested to.