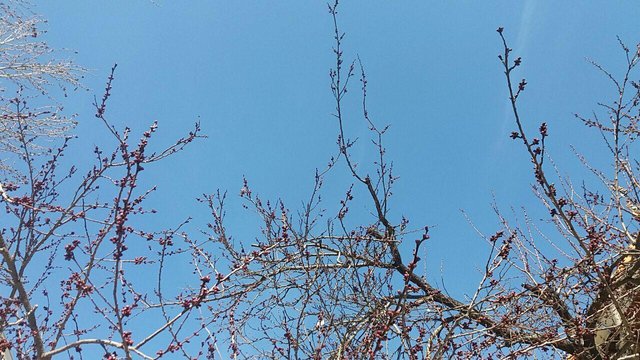 A Prayer In Spring - Poem by Robert Frost
Autoplay next video Oh, give us pleasure in the flowers to-day;
And give us not to think so far away
As the uncertain harvest; keep us here
All simply in the springing of the year.

Oh, give us pleasure in the orchard white,
Like nothing else by day, like ghosts by night;
And make us happy in the happy bees,
The swarm dilating round the perfect trees.

And make us happy in the darting bird
That suddenly above the bees is heard,
The meteor that thrusts in with needle bill,
And off a blossom in mid air stands still.

For this is love and nothing else is love,
The which it is reserved for God above
To sanctify to what far ends He will,
But which it only needs that we fulfill.

A Prayer In Spring
By Robert Frost

★★★★★★★★★
you can check some of my previous posts here:

My artwork..
This World Which Is Made of Our Love for Emptiness
Video of my artwork 💕
Quotes by Omar Khayyam..
You can never plan the future by the past. by Edmund Burke
hope..
Green...
Some quotes about God ❤️
Clouds..
My Garden at work ... 🌼🌻🌸🍃
My painting with colored pencils...
The Course Of Life, Time, And Events And The Process Of Change by Merlin Archivilla
video of my nephew's artwork ... Rubik's cube 💡
Grow..🍀
an old video of my artwork 😊😉
Green plants.. 🍀
THANK YOU for your attention..
leave me a comment and tell me what is your opinion about my artwork!
It will make me happy to see your comments... :)
Enjoy your Life and Be Happy..