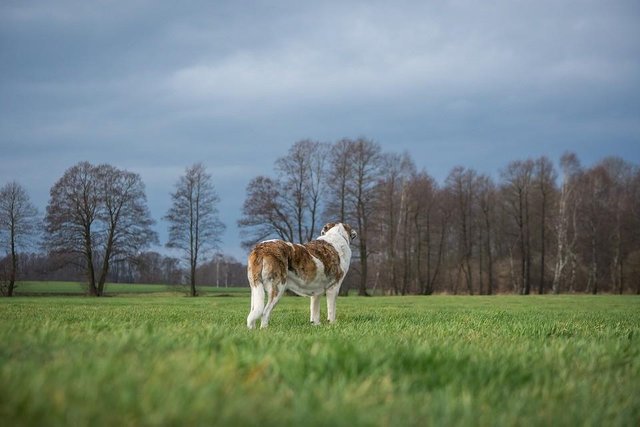 ---
Heya, fellow steemians and otakus! It's me again, @yuki-nee for another
[Poem] titled, "Born Without Wings"

A bird soaring in the sky;
a flightless dog let out a sigh.
One is free as the clouds,
the other is hidden in shrouds.
While the bird flew unable to wait,
the dog is lamenting its own fate.
But as the dog is unable to fly,
it could only lament without giving a try.
Born on the earth without wings;
unable to escape fate's strings.
**