Red Cotton Bug + Life
Hi all!!!
Maybe you very often see one type of insect this one, it is one of the animals that are classified into types of insects with a unique and beautiful body shape, people call it Red Cotton Bug while we here call it a species of Bapal Pucung insect.
These types of insects are often made by children in the 70s era as a fun game, this is due to their unique and beautiful body shape so that the children of the era period really liked it.
1. Unusual marriage
Every animal in the world naturally reproduces themselves by means of marriage because this process will produce their offspring. Sometimes there are also creatures that do it by dividing themselves. The point is they will always build their civilization by engaging in different types of relationships. But for this Red Cotton Bug to marry in a different way as they can have intimate relationships in groups, in each male insect has two vital organs located close together between male and female genitals, while the female type has only one tool female genitals. So do not be surprised if a fellow male can do marriage by crossbreeding.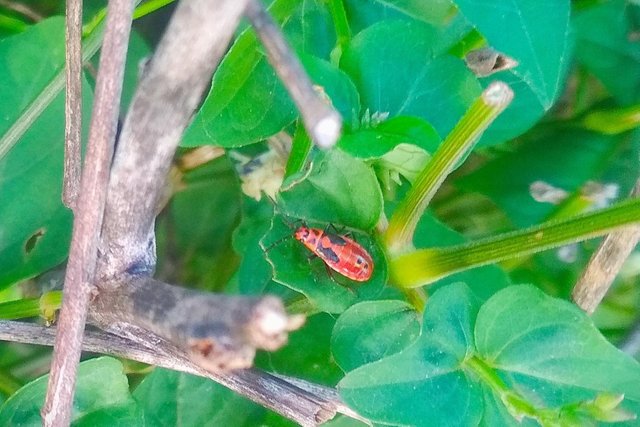 Although every male can have same-sex intercourse, but they still like sah females, because same-sex marriages rarely produce eggs, although sometimes males can lay eggs but are very minimal. There is another unique thing that is when a challenger is having sex with a female, another male is also having intercourse but he inserts his genitals into the genitals of a male who is having a female, and the next male also does the same. So it's not surprising sometimes to see them having intimate relationships in groups at the same time.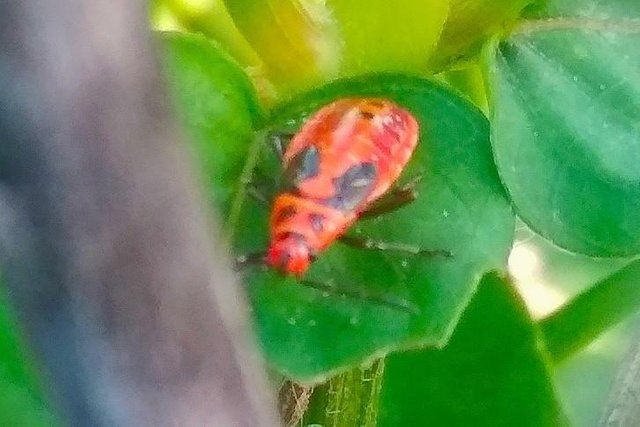 2. Laying eggs in the host's stem
After mating, a few days after the female will find a safe place for eggs to hatch without interference from other predators. In general, the eggs will be placed under leaves that are rarely known or very difficult to track their location by other hunting insects.
Sometimes the eggs are also placed in the stems of plants that have been previously in the hole by the male. The size of the hole-shaped nest that is done by males is not so big but is very fitting to raise their young.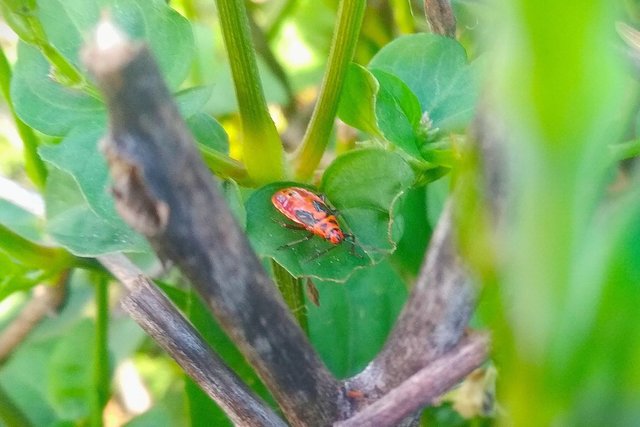 Eggs placed in these two places have different hatching days, in general they will hatch more quickly in the hole of the host plant when compared under the leaves of wood in the area, however, if the temperature is warm and hot, but if the air is cold and humid then, will slow down the hatching.
And there are many other uniqueness that is owned by one type of Red Cotton Bug insects. thank you
Classification of photos and writing
---
| Theme | Red Cotton Bug + life |
| --- | --- |
| Photografer | @yaser1990 |
| Camera** | Vivo type 215 |
| Location | Medan, Indonesia |
| Text reference | Own ideas |