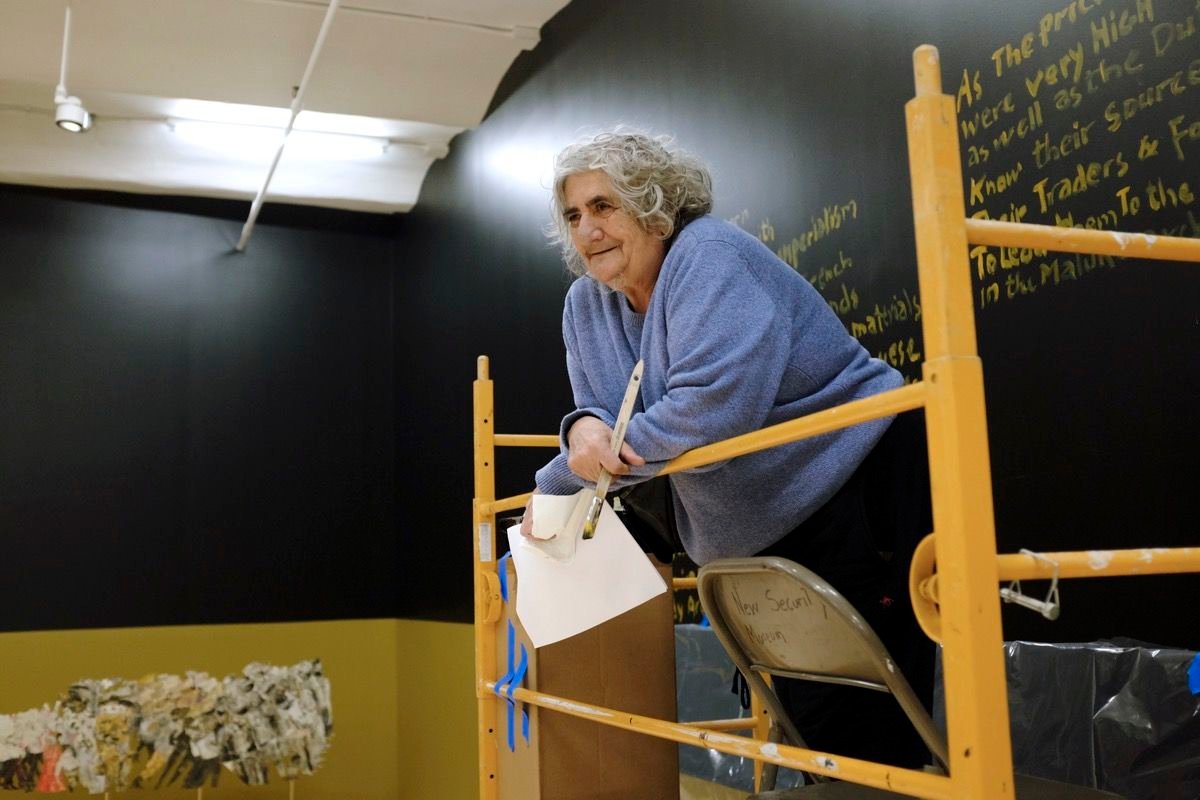 Questions: "The Ultimate Hell"
a conversation with Anna Boghiguian, who is, currently, showing at the New Museum

Anna is an Armenian-Egyptian painter who's exhibited extensively in Egypt, Canada and France over the last twenty-five years. Her painting has been inspired by Greco-Roman and Egyptian culture, specifically the Fayoum portraits; the poetry and personage of C.P. Cavafy; the streets of Alexandria and Cairo. Her work has been described as "a distillation of the spirit of place". Anna has also produced a series of painted books (recently exhibited at the AUC Rare Books Library) that present an emotional topography of her artistic journeys.
Below, an exclusive Q & A with an artist I'm proud to also call my friend:

Q: What does Armenia mean to you?
A: I don't know. I was there for three weeks.
Q: Just your impression...
A: That it was very … Soviet Union décor, and not much Armenian. It was very …very bad. Anyway. I don't like to discuss my impressions of Armenia.
Q: What about India?
A: My first impression of India is that I liked the color of the sand. The land. Of course, if you ask me what was my first impression of Montreal, I would say Italians With Salamis.
Q: Anna, how would you describe your inner life?
A: My what?
Q: Inner Life!
A: I don't know … that's a very … I think that is becoming a little like … Psychic Magazines.
Q: Anna, what's your relationship to Cavafy*, the poet?
A: I think that he is a very interesting personality. And, it's always very good to live outside the times, and into the times (like him).
Q: How is he outside of the Time?
A: Because he was into the Greco-Roman time, and he was living a situation also which was beyond the time that was in Alexandria.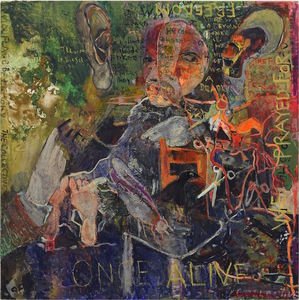 Q: What's the difference between the religious and the spiritual?
A: Religion is a concept (that becomes) a certain fad or attitude, throughout the ages. You know, what does it mean, someone who is a 'very spiritual person'? Empty words. And the idea of a 'very materialistic' person, also kalem farigh (nonsense, in Arabic) – because we are on the world.
Q: Really? But you don't think that a spiritual person is an exaggeration or an intensification of some sort?
A: I think that a materialistic person also has a spiritual life of seeking money.
I mean the materialistic person has lost his way, he has made a choice. He thinks he can gratify himself by giving himself material comforts and material goods. And, that's what the West has done, they give themselves comfort, while the spiritual person does not.
Q: By that definition, you are surrounded by about 60 million very spiritual people.
A: Who?
Q: The Egyptians!
A: But, they want money.
Q: So, what do you think of the Egyptian art scene?
A: I don't see it as an art scene. I think it is an embroidered-falling-apart-situation. You can't really be part of an art scene unless you are part of a movement. And, there is no such movement of thought here. Even if some people are wanting to create this movement of thought.
Q: If you could have a conversation with any artist, living or dead – who would it be?
A: Velasquez and Michelangelo. Velasquez would not have talked with me much, but I think I could have had a very good relationship with Michelangelo…. I don't think that I like Leonardo Da Vinci very much – and, I think I would have despised Raphael.
Q: Why despised?
A: I used to hate Raphael, tremendously, when I was a child, (because I had these art books). And, one of the people I hated the most, passionately, towards whom I had great anger, was Raphael.
Q: Why?
A: I thought he was a pompous, little decorative, little man. Who dressed very nicely-
and was very … you know, fashionable. And, he did beautiful little paintings, but he was not The Artist. But he promoted himself.
Q: I have a question, ya Anna. What is the price of Art for the Artist, as you know it?
A: There are a lot of things that people do that most artists cannot do.
Q: Like?
A: Like material things. Like comfortable things. Like the way of thinking. The isolation from society. I mean it doesn't mean that you have to give up seeing people. But, there is an isolation that happens.
Q: You're apart-
A: Yeah, you become apart. But, I think that it doesn't mean that you give up people.
You have to deal with people. Because, otherwise, as a human being you do not evolve if you are not with people. The moment you reject people you are rejecting life. You are rejecting accepting life.
Q: Anna, how do you think people will think of you in the future and your art?
A: I don't think that people are going to think about me at all. I think that most people would love to think that they would be considered and recognized and loved when they're dead. I don't think I would.
Q: How accurate do you think your evaluation of your art is?
A: Quite. First of all, I think that my work is ephemeral. It will never last because the substances with which I paint – not all of the work – but the majority of the work, which is very good, I paint in such a way that the painting will dissolve.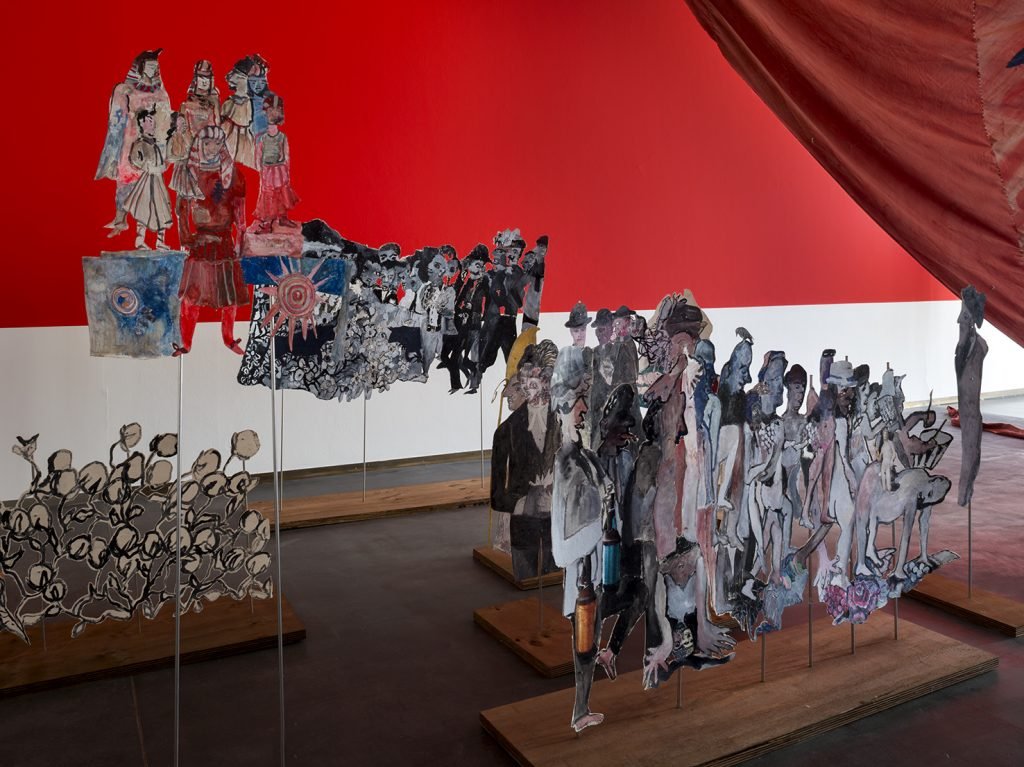 Q: Anna, what's your first conscious memory?
A: I can remember the first day I walked. I was two.
Q: Really Anna, I never believed it when people said that.
A: I remember it very well... But I think it came automatic to walk.
Q: It comes automatic to live after a while.
A: To stand up.
Q: And walk and talk.
Q: Speaking of words Anna, we say some words and you say the first thing that comes into your mind – like a game.
A: What time is it, is it 9:30?
Q: No it's 9:20, we have 10 minutes.
A: Yes I hope this finishes quickly because I'm getting very bored.
Q: Baudelaire.
A: Passion... flower.
Q: Beauty.
A: Beauty, ah yes it's a very trans... beauty – it's Ether, Ether.
Q: Cairo.
A: White uniformed soldiers, very tired, hanging on their guns. Huge used boots.
Q: Night.
A: Breeze, jasmine smell, and in Canada – snow storms. Electrical lights.
Q: Garden
A: Garden. Yes. 'kipos'. It means garden in Greek, which means the ultimate soul of the person.
Q: 'Cultivate your own garden.' It's Voltaire's Candide...next word: Questions.
A: The ultimate hell.
Q: Silence.
A: The ultimate treasure.
Q: Secrets.
A: Secrets? Something I would not want to have.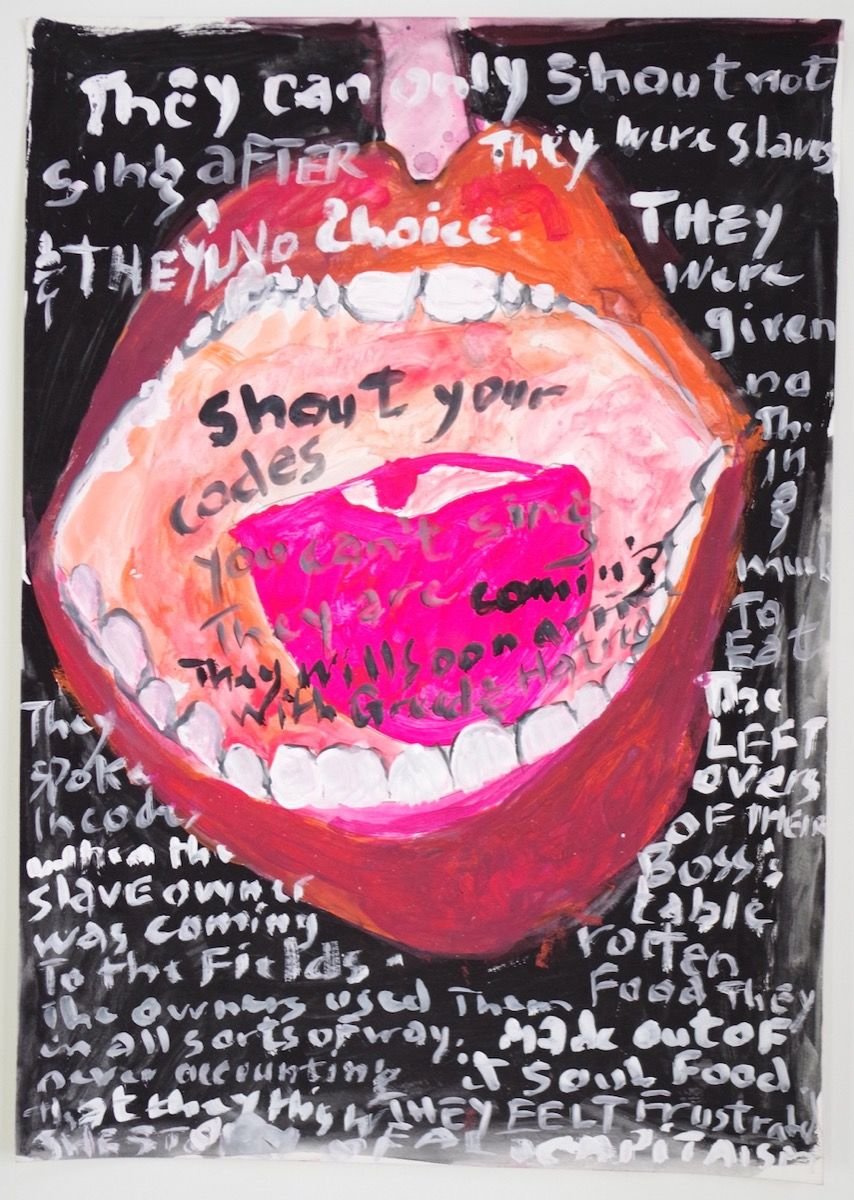 C.P.Cavafy,early 20th century Greek Alexandrian poet. Anna painted a number of portraits and scenes inspired by his city and work. She's also produced pieces under the influence of the Fayoum Portraits, Ptolemaic funerary art executed in wax-based colors.

All art in this post by Anna Boghiguian