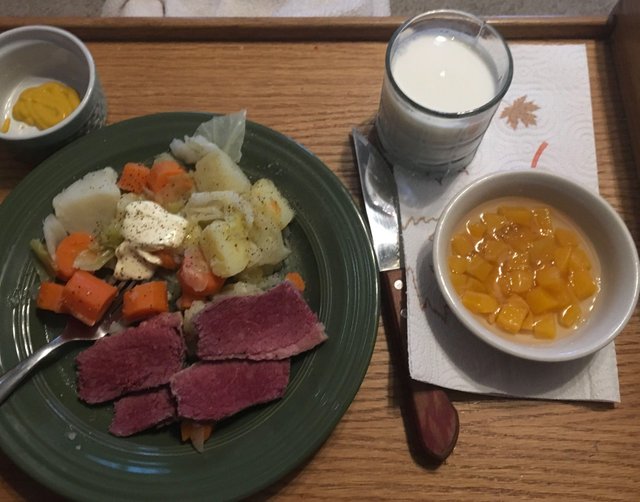 My Saint Paddy's Day dinner celebration. We have Corn beef, potatoes, carrots and cabbage dinner every year. All made the old fashion way.
---
Yesterday an account was lost to a friend. We spend a lot of time developing our account. Why would you want to give it away. You have to look at how you access your account. There are 3 keys.
Which key are you using to log into your account.
I log in with my Posting key. It is stored in Google.
My Active key is stored on a thumb drive. I only use it when I move funds. Then I copie it from the thumb drive and past it in the password overriding the posting key and finish the process. When prompt to save password I select no. Then I log out and log back in with the posting key stored in google
I have a printed copy and a copy on another thumb drive of my Owners key. I never use the owners key. Never !
This is how I try and secure my account.
How do you secure your account ?????
Here is a older post from @simplymike on what to do after your account is hacked. It is still valid
https://steemit.com/mapsters/@simplymike/got-hacked-here-s-how-to-get-your-account-and-reputation-score-back
I hope you read it. @pifc discord has a #information-library that is filled with information. Take the time to read some of these older posts. The threat will increase from scams and phishing as the price of steem increases. We have seen this before, so why would it not happen again.
There is no quick way to build an account. So don't fall for the free steem or easy gains.
Be smart and safe
wolfhart