promo-steem: simple writing tips for novice writers in steemit
Hallo best friend steemians. Hopefully friends are always in his protection.
Back again with me. On this occasion I will write some simple tips for novice writers in steemit.
Well friends usually beginner steemit users do not know what to write in post they feel confused to write what and start from where. I was also the first to write in steemit.
Well on this occasion I will share a few simple tips to the friends of novice steemit users.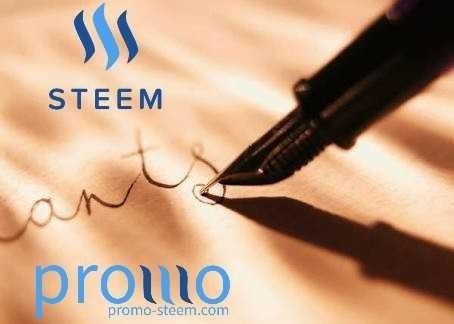 Let's write about the activities we are doing now.
We must have different daily activities. We can write them all in one post or choose which one is interesting for us to write. Maybe for novice writers like us can be a challenge because we do not know how to write our activities so interesting to make a story.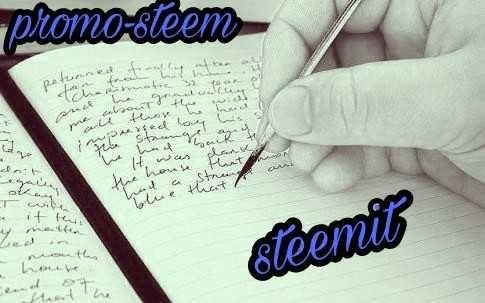 So the following simple writing tips I wrote:
● we can write about what we feel, what we see, what we hear and what we do.
Maybe it's too easy if we think. But to write down our activities in a writing is in need of the brain work a little heavy.
● to facilitate us in writing make a diary book.
Remember do not write something too long because if you are a novice writer you will find it difficult to stay focused on the topic. Because sometime we are too eager to write so we do not realize that our writing is out of the topic.
● do not write convoluted, start writing with simple words
● never procrastinate in writing let alone lazy.
● when we write we should never follow the style of others. Because the style of our language will be created if we do not follow the style of others.
For what good writing if we continue to follow the style of others.
● be honest in writing show our integrity.
● make the writing as if we are dealing with the reader. Use communicative language.
● before we write create a title first.
● write clearly so there is no misunderstanding.
● before we write get used to find information first.
Information and knowledge can be used to create sentences that are genius to be liked by the reader.
● write as you speak with others so no ideas are missed.
● cultivate in our minds that everyone can write the origin of want and learn hard.
These are just simple tips from me for novice steemit users. I apologize if there are many lack or irregularities or some who do not understand the contents of my writing.
---
Hallo sahabat steemians. Semoga kawan-kawan selalu dalam lindungannya.
Kembali lagi dengan saya. Pada kesempatan ini saya akan menulis beberapa tips sederhana untuk penulis pemula di steemit.
Nah kawan-kawan biasanya pengguna steemit pemula tidak tau mau menulis apa di postingannya mereka merasa kebingungan untuk menulis apa dan memulainya darimana. Saya juga demikian saat pertama kali menulis di steemit.
Nah pada kesempatan ini saya akan berbagi sedikit tips sederhana kepada kawan-kawan pengguna steemit pemula.
Mari kita menulis tentang kegiatan yang sedang kita lakukan sekarang.
Kita pasti memiliki aktivitas keseharian yang berbeda-beda. Kita bisa menuliskan semuanya dalam satu tulisan atau memilih mana yang menarik untuk kita tuliskan. Mungkin bagi penulis pemula seperti kita bisa jadi tantangan tersendiri karna belum tau cara menulis aktivitas kita agar menarik untuk di buat sebuah cerita.
Jadi berikut tips menulis sederhana yang saya tulis :
● kita bisa menulis tentang apa yang kita rasakan, apa yang kita lihat, apa yang kita dengar dan apa yang kita kerjakan.
Mungkin terlalu mudah jika kita fikirkan. Namun untuk menuliskan kegiatan kita dalam sebuah tulisan sangatlah membutuhkan kerja otak yang sedikit berat.
● untuk memudahkan kita dalam menulis buatlah sebuah buku diary.
Ingat jangan menulis sesuatu terlalu panjang karna kalau kita penulis pemula akan merasa kesulitan untuk tetap fokus pada topik. Karna suatu waktu kita terlalu bersemangat untuk menulis sehingga kita tidak sadar bahwa tulisan kita keluar dari topik.
● jangan menulis berbelit-belit, mulailah menulis dengan kata-kata yang sederhana
● jangan pernah menunda-nunda dalam menulis apalagi malas.
● disaat kita menulis jangan pernah kita mengikuti gaya bahasa orang lain. Karna gaya bahasa kita akan tercipta jika kita tidak mengikuti gaya orang lain.
Karna untuk apa tulisan yang bagus jika kita terus mengikuti gaya orang lain.
● jujurlah dalam menulis tunjukkan integritas kita.
● buatlah tulisan yang seakan-akan kita berhadapan dengan pembaca. Gunakan bahasa yang komunikatif.
● sebelum kita menulis buatlah judul terlebih dahulu.
● menulislah dengan jelas biar tidak ada kesalah pahaman.
● sebelum kita menulis biasakan mencari informasi terlebih dahulu.
Informasi dan pengetahuan bisa di gunakan untuk membuat kalimat yang jenius sehingga di sukai oleh pembaca.
● menulislah sebagaimana anda berbicara dengan orang lain agar tidak ada ide yang terlewatkan.
● tanamkan pada fikiran kita bahwa semua orang bisa menulis asal mau dan giat belajar.
Hanya ini tips sederhana dari saya untuk pengguna steemit pemula. Mohon maaf jika banyak kekurang atau kejanggalan ataupun ada yang tidak memahami isi tulisan saya.