promo-steem: Establish good cooperation and make Someone Comfortable in A community
Hi friends steemit.
May we always be in his protection.
At this time I will discuss how to make a person comfortable in a community, in making someone comfortable in a community is, we must be friendly, open, and do not apply the differences who first enter the community.
Usually at the beginning of entering a community, new members will feel embarrassed and lazy to ask members who have long in the community.
Because in the community there are members who have long joined the arrogant and do not want to say hello first. Well here we do not guess before you know the nature or character of a person within a community. Kna basically everyone has a talent in itself.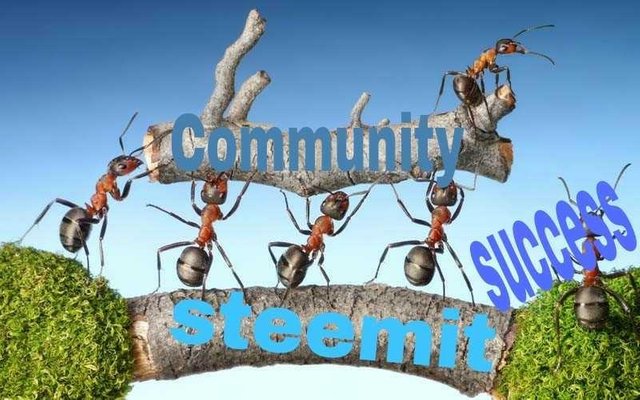 In a community to make someone comfortable we have to think positively. We must think positively on one's individual character, if in the community there are members who are embarrassed in asking, we must embrace and give them a chance. Let us not be a proud person in a community. Because there are still many more experienced and knowledgeable above us.
So in the community behave like a friend rather than a boss. Make frequent discussions with fellow community members. Or with other communities, to establish good communication.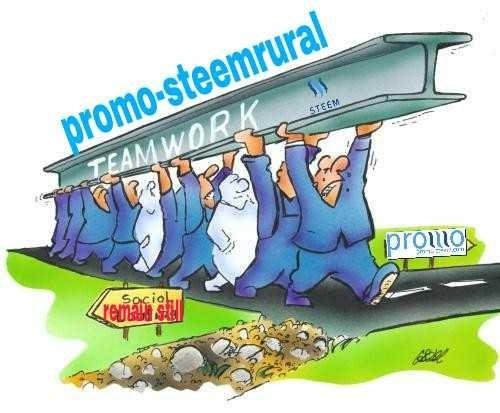 Well here in the community that I am in now is not applicable top, junior, senior here we are all members of the same. Only the first member who entered them may have more experience in our new appeal. Automatically we have a lot of discussion and ask them.
I am very excited to be joining a promo-steemrural community in which many great steemians like @suheri who founded the community @promo-steemrural, @khusairi @herryazmi11 are successful people in the community @promo-steemrural who have become Indonesian ambassadors of steemit . And there are many other community members @promo-steemrural like @darniyuscivil @kamalkhann @andestra @gourdon and many others and I may not mention his name one by one.

But in the community there is also time to be firm, but not fierce.
Well when there are members who wrong wrong fix wrong in a polite community. Nasehati members who make mistakes politely and kinship. Be a friend or mentor, Not as a teacher let alone patronize, be a good example for the good name of the community. Semakain compact, creative members in the community then can put our community will be calculated by users of world steemit.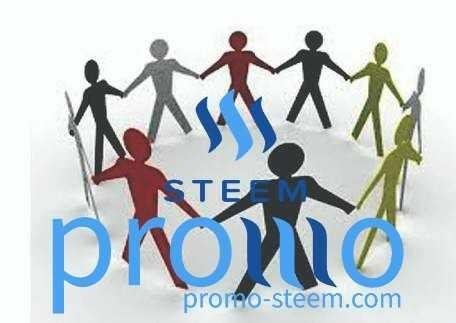 The point is to make our comin members comfortable in our community, we must be open, think positive, friendly, and be friend not opponent.
You are polite we are reluctant
Pada kali ini saya akan membahas bagaimana cara membuat seseorang nyaman di sebuah komunitas, dalam membuat seseorang nyaman di sebuah komunitas adalah, kita harus bersikap ramah,terbuka, dan tidak menerapkan perbedaan siapa yang lebih dulu masuk dalam komunitas.
Biasanya pada awal masuk sebuah komunitas , anggota baru akan merasa malu dan malas untuk bertanya pada anggota yang sudah lama di komunitas.
Karna di komunitas ada anggota yang sudah lama bergabung angkuh dan tidak mau untuk menyapa terlebih dahulu. Nah disini kita jangan menduga-duga dulu sebelum anda mengetahui sifat atau karakter seseorang didalam sebuah komunitas.Karna pada dasarnya semua orang mempunyai bakat tersediri.
Dalam sebuah komunitas untuk membuat seseorang nyaman kita harus berfikir positif. Kita harus berfikir positif pada karakter individu seseorang, apabila dalam komunitas ada anggota yang malu dalam bertanya, kita harus merangkul dan memberi kesempatan kepada mereka. Janganlah kita menjadi orang yang sombong dalam sebuah komunitas. Karna masih banyak yang lebih berpengalaman dan berilmu di atas kita.
Maka di komunitas bersikaplah seperti teman bukan seperti atasan. Sering-seringlah membuat diskusi dengan sesama anggota komunitas. Ataupun dengan komunitas lain, untuk menjalin komunikasi yang baik.
Nah disini di komunitas yang saya masuk sekarang tidak berlaku atasan, junior,senior disini kita semua anggota sama. Cuma anggota yang lebih dulu masuk mereka mungkin lebih banyak pengalaman di banding kita yang baru masuk. Otomatis kita harus banyak diskusi dan bertanya pada mereka.
Saya sangat senang bisa bergabung di sebuah komunitas promo-steemrural yang di dalamnya banyak steemians-steemians hebat seperti @suheri yang mendirikan komunitas @promo-steemrural, @khusairi @herryazmi11 mereka orang yang sukses di komunitas @promo-steemrural yang sudah menjadi duta steemit indonesia. Dan masih banyak lagi anggota komunitas @promo-steemrural lainnya seperti @darniyuscivil @kamalkhann @andestra @gourdon dan masih banyak yang lain dan tidak mungkin saya sebutkan namanya satu persatu.
Tapi di komunitas juga ada saatnya bersikap tegas, tapi bukan galak.
Nah disaat ada anggota yang salah perbaikilah yang salah dalam sebuah komunitas yang santun. Nasehati anggota yang melakukan kesalahan dengan sopan dan kekeluargaan. Jadilah kawan atau pembimbing, Bukan sebagai guru apalagi yang menggurui, jadilah contoh yang baik demi nama baik komunitas. Semakain kompak, kreatif anggota di komunitas maka dapat menempatkan komunitas kita akan di perhitungkan oleh pengguna steemit dunia.
Intinya untuk membuat anggota kominitas kita nyaman dalam komunitas kita, maka kita harus bersikap terbuka, berfikir positif, ramah, dan menjadi kawan bukan lawan.
Anda sopan kami segan