Hello dear Steemians,
Hope you have a nice Saturday, we have lovely sunny, day, or course we try to enjoy the last warm day of autumn, normally in October it will be cooler and more clouds.
Last weekend was Highland game day, this week is more quiet, nothing exciting happening but High street was a bit fun, people just enjoying sun bath, café outside and I have bought two tube of paints yesterday, I decided to bay Yellow Ochre, that is really extraordinary color mixing with a bit of blue you will get a nice olive green, with red it makes beautiful golden-brown. I thought I will try to use it for nice mix colors, I do not have idea how and where but I will try to experiment.
So today's topic is beautiful sunset at our area, the county where I live is called Kingdom of Fife that is why in teh past I did couple of painting that were called "lost Kingdom" somehow my paintings were a bid melancholic. Therefore when I saw recently a boat on low tide with a coast on other side then I just thought that I will do the painting of it, of course I changes the clouds and made a reflection of it in water, I love quiet calm water because then reflection is like a mirror.
---
---
Acrylic painting "Sunset over Lost Kingdom" by @Stef1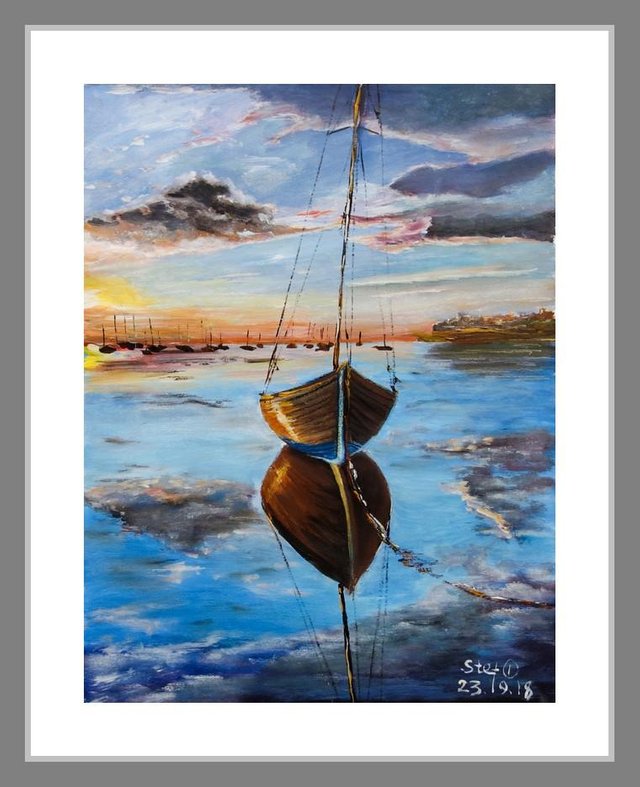 Again I use my standard colors:
Cadmium Red and Yellow,
Cyan Blue and a bit of Ultramarin
Burnt sienna and a bit of my new Yellow Ochre
Of course Titanium White
---
---
My step-by-step process: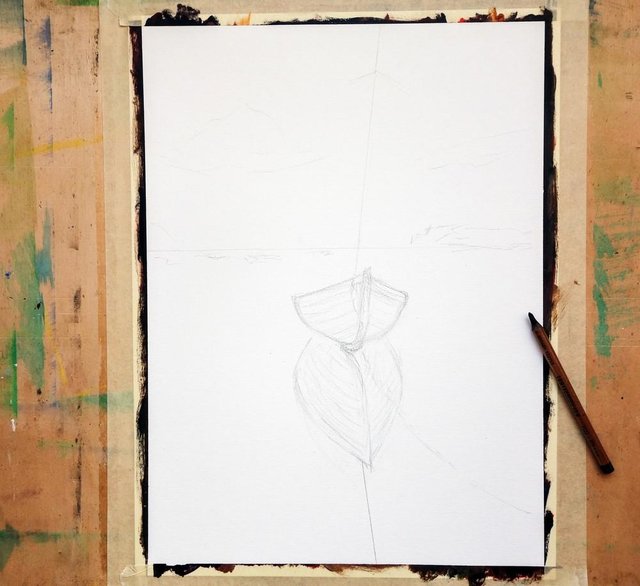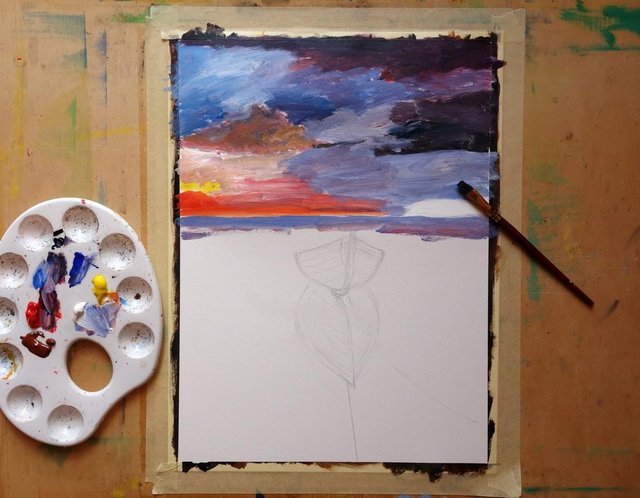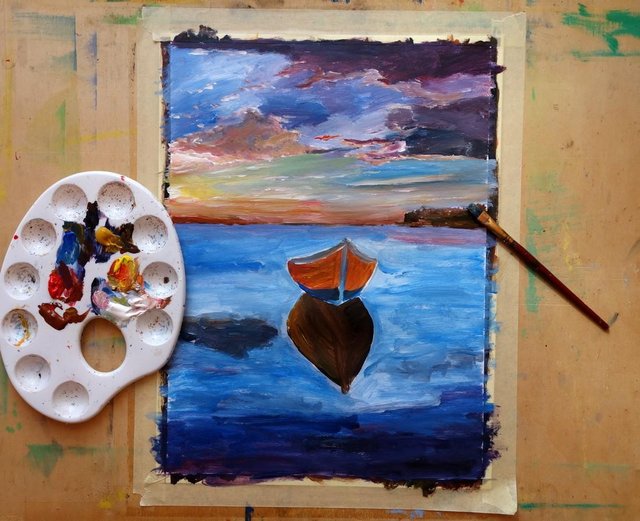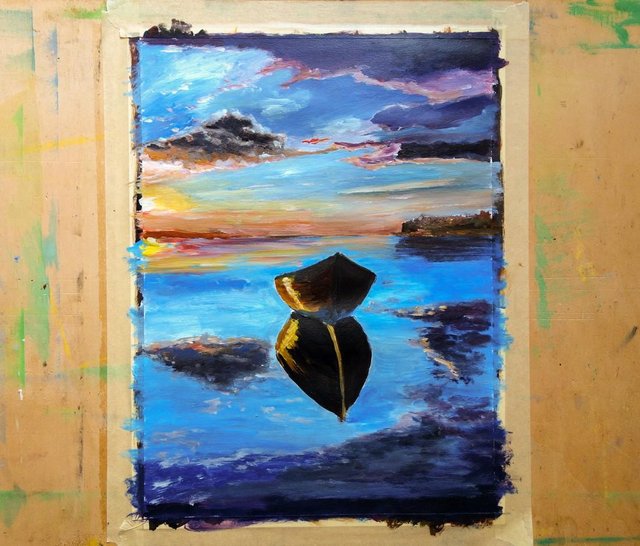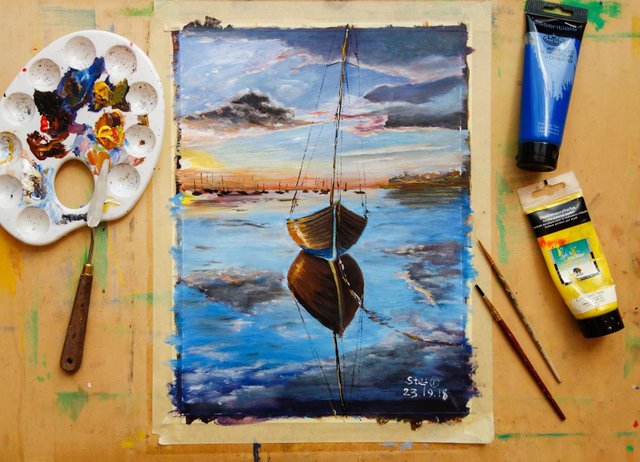 Acrylic painting "Sunset over Lost Kingdom" by @Stef1




Acrylic textured paper 30.5x40.5 cm, paper weight 260 gsm, acrylic colors, palette knives, flat and round brushes.

---
---

---

---

I hope you enjoyed my post and thank you for viewing :-)