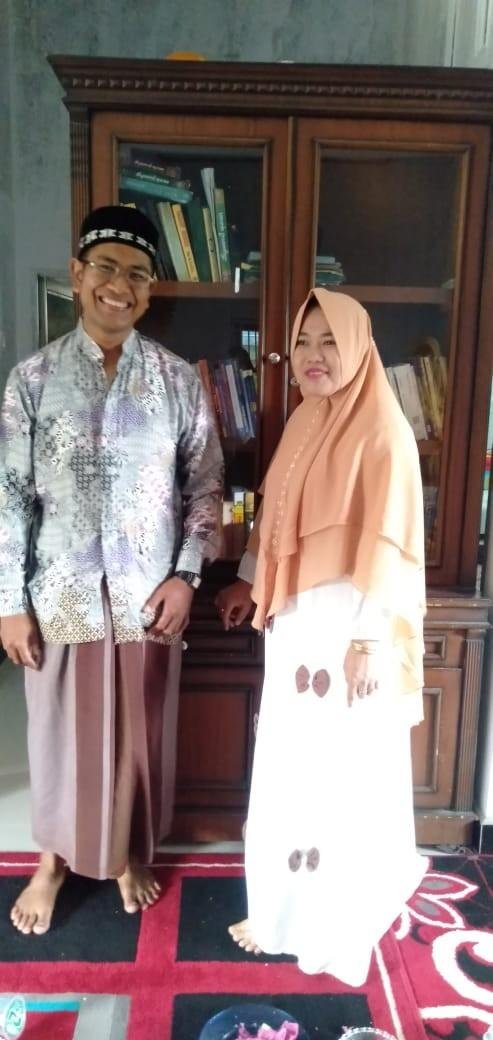 Nyoe ban meunyoe jeut keu ummi tengku.sabe mameh sabe cantek.sabe tari.nyoe adalah ummi shabirah padang.
Awai dile lon dan ummi adalah ngoen akrab han toem pernah meurumpoek.gobnyan saba that wate geumeununtut.sama that lage nan geuh gibnyan awai dile adalah guru bak pesantren dipadang.jinoe kareuna ka meuaneuk mit jadi ka geupiyoeh meungaja.pane na mungken ka meu iku iku diliket mantoeng geutebit tamoeng lam glah.pajan geuteume uruh aneuk mit geuh.kakeuh jinoe yang mantoeng meungaja cuma abi sagai.abi ureung jih leupah na caroeng.kitab kuneng luwah that jeut geuh.
Abi adalah alumni dari aceh.seuhingga gaya geuseumeubeut pwureuseh ureung aceh seumeubeut.tapi su abi hana lage su geulante biasa awak aceh musu kan lage su geulante.abi hana meunan.su droeneuhnyan lembut that.
Dipadang ureung malem jihei buya.abi jinoe ka jigeular buya tuan ku nan mudoe sideh disolok.
Umi dan buya memang sijudoe yang paleng mantab bak takaloen bak ureng peugah peugah.aneuk murid geuh mandum cukoep horeumat keu gobnyan mandua.
Asai na wate buya dan ummi sabe neukunjoeng u aceh untuk jak sawe gure.adak hana tip uroe raya tang suthien sigoe sabe na neulangkah.nyan mandum adalah geukheun beureukat.tapi di sideh keu buya joek joek seureukah lage bak geutanyoe di aceh ka mulai pudar.kecuali na jiyu ceramah atau jiyu seumeubeut majlis taklim.nyan baroe na jibi seudeukah.meuhan hana.koen lage bak geutanyoe.tajak meuen meuen tajak coek beureukat mantoeng tame sereulah ke gure gute teuh.