Cat's Eye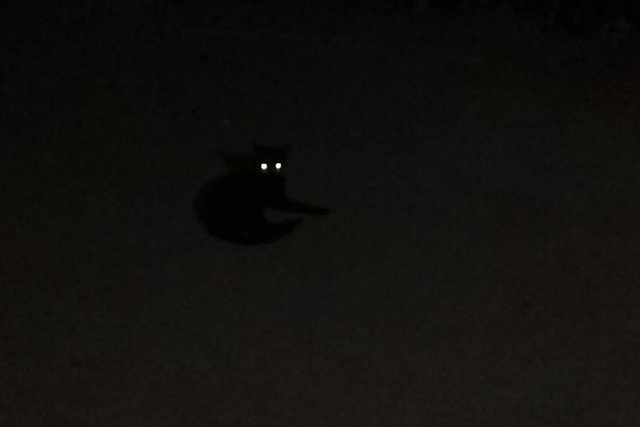 He is black as dark, after his dinner he was staying there relaxed. I took many of his photos to see how that guy appears in dark. All are gone real dark, this one is somehow we can judge him as a cat.
His eyes are glowing against the flash, it seems just like a cat with power vision.😸
---
Dog's 'Why?'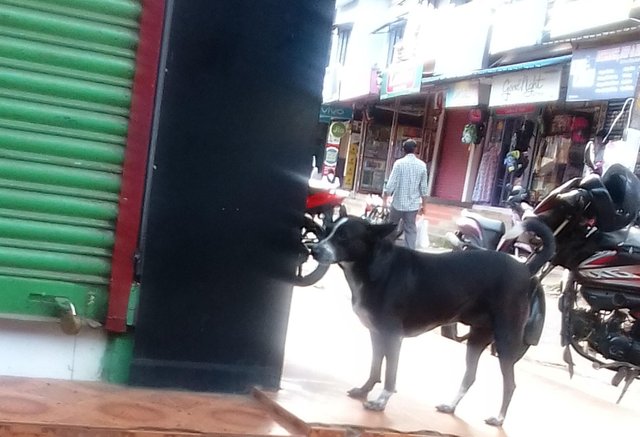 She is not belongs to anyone. She is free and no master to her. She is a street dog. But she seems very clean, fatty and healthy unlike other street dogs. 'Why?'....... If you look closer, tip of her left ear has a 'V' shape cutting.
That is the symbol of successful Sterilization. She cannot give birth. Local health department employees put some trap and catch the stray dogs and do the Sterilization to control the populations of the street dogs.
Before, they were caught and killed. Now they are just have to under go birth control. Dogs have the sense to escape the people on the work, many escaped and some captured. The ear cutting shows that she undergone the operation. All the dogs undergone Sterilization are fatty and healthy.