Photo Fun Contest - Week 17 – "Flying" Photography - Airplane Flight Process
Hi My Friend in Steemit, How are you today? i hope you everyone Healthy and always smiling. Today i will following my photo to the #contest
#flyingphotocontest These contests are curated and sponsored by @claudiaz
#vehiclephotography These contests are curated and sponsored by @juliank
---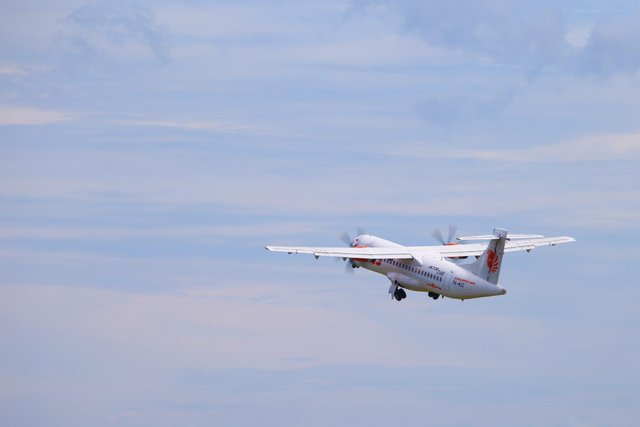 Setting Camera | f/10 | 1/250 sec | ISO-100 | Focal Length 300 mm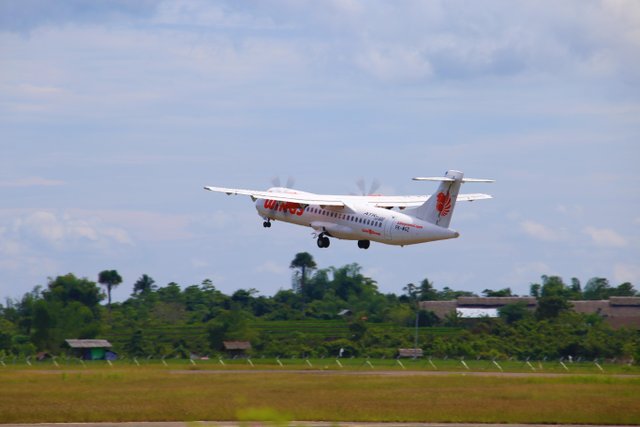 Setting Camera | f/10 | 1/250 sec | ISO-100 | Focal Length 300 mm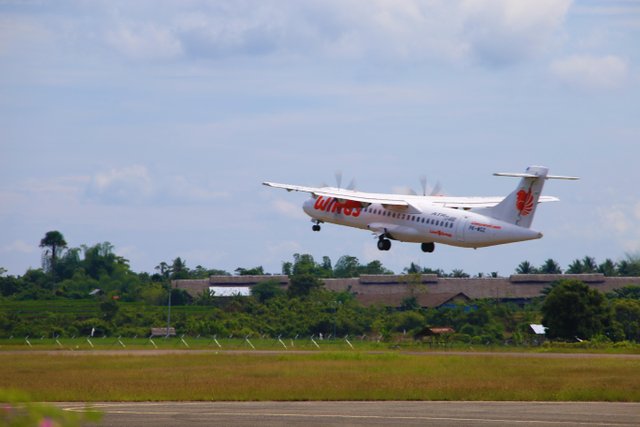 Setting Camera | f/10 | 1/250 sec | ISO-100 | Focal Length 300 mm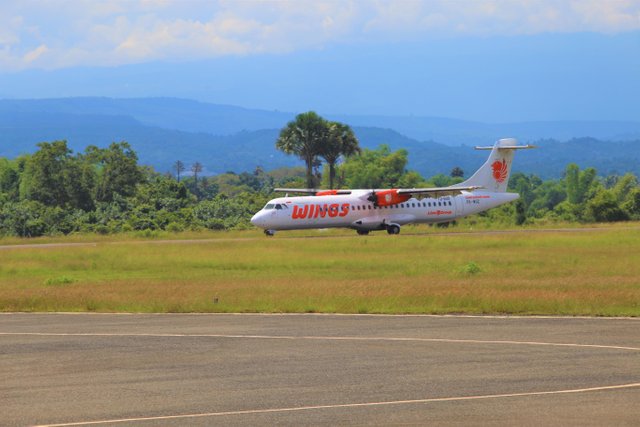 Setting Camera | f/13 | 1/125 sec | ISO-50 | Focal Length 210 mm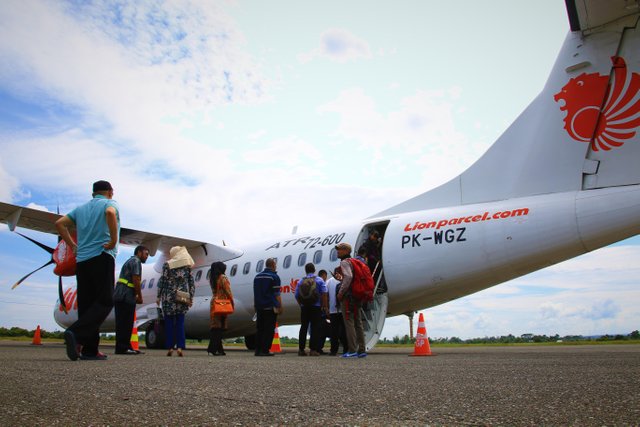 Setting Camera | f/13 | 1/100 sec | ISO-100 | Focal Length 28 mm
---
PT. Lion Mentari Airlines operates as Lion Air is Indonesia's largest privately-held, low-cost carrier centered in Jakarta, Indonesia. Lion Air has its own subsidiaries, namely Wings Air and Batik Air as operational reinforcement of the airline.
Well, in my photo this is a plane from a subsidiary of Lion Air is Wings Air which uses ATR 72 aircraft which is a regional passenger plane with short-range twin-turboprop engine. the aircraft was built company French-Italian aircraft ATR. The aircraft has a passenger capacity of up to 78 passengers in a single class configuration and is operated by two flight crews.
This aircraft has a flight schedule from July 3, 2017 Wings Air plane has been serving flights to and from the city of Lhokseumawe every day, except Sunday. Tuesdays, Thursdays, and Saturdays fly from Lhokseumawe City at 11:00 pm. While Monday, Wednesday, Friday, there is no exact schedule of what time, but certainly above 12:00 pm
In serving Routes from and To Kota Lhokseumawe this plane landed at Malikussaleh Airport which has a runway length of 1800 meters. However, in the near future it is planned to be extended to about 2,300 meters. but is still constrained in the process of extending the runway of Malikussaleh Airport.
in my photo it is clear how this Lion Air Subsidiary operates, visible to the passengers lining up to enter the plane that will fly towards the passengers destination. Hopefully your flight is fun.
---
And I will include my photo on the contest with categories
#photocircle
#photochallenge
#steemitphotochallenge
#photomatic
#photofeed
#artzone
#mypictureday
#steemit
#esteem
#aswcontest
#wiwcontest
#costumnature
#yourluckyphotos
#photography
---
Thanks For Visiting My Blog
Please you Upvote if you like, You re-steem if you think is good and you Comment if there is any suggestion or response