How to Make Sambal Onion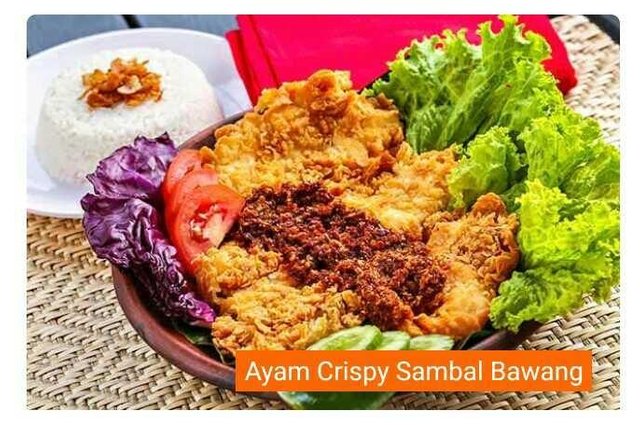 Heat 3 tablespoons of cooking oil. Drain.
Uleg garlic, enter Boncabe level 10 and pour hot oil. Uleg to flat. Set aside.
How to Make Chicken Onion Chicken Crispy
Mix 1 pack of KOBE Kentucky Super Crispy Flour with water. Stir well.
Soak chicken breast into wet mixture, let stand for 15 minutes.
Scroll the chicken into 2 packs of KOBE Kentucky Super Crispy Flour while pressed and pinch lightly.
Fry in hot oil with medium heat until brownish yellow. Lift and set aside.
Pour Sambal Onions over chicken crispy.
Chicken Crispy Sambal Onion ready served with warm rice.