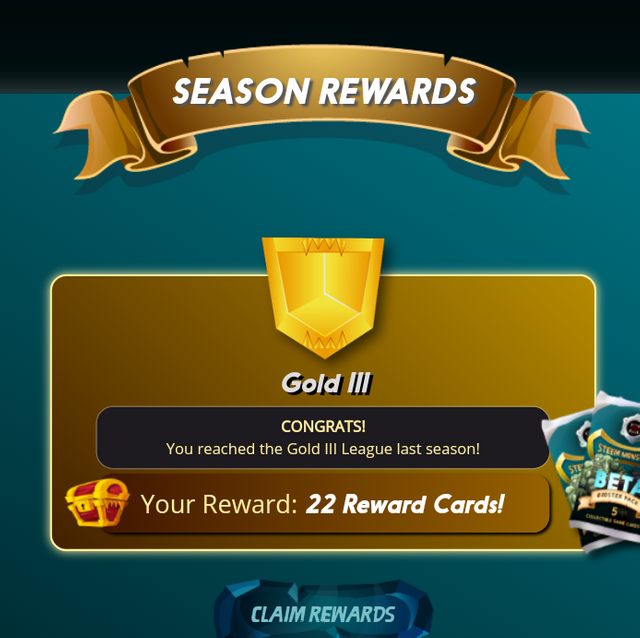 Source: steemmonsters
This season's end came with the reward cards within normal. As I was in the Gold League III were 22 cards.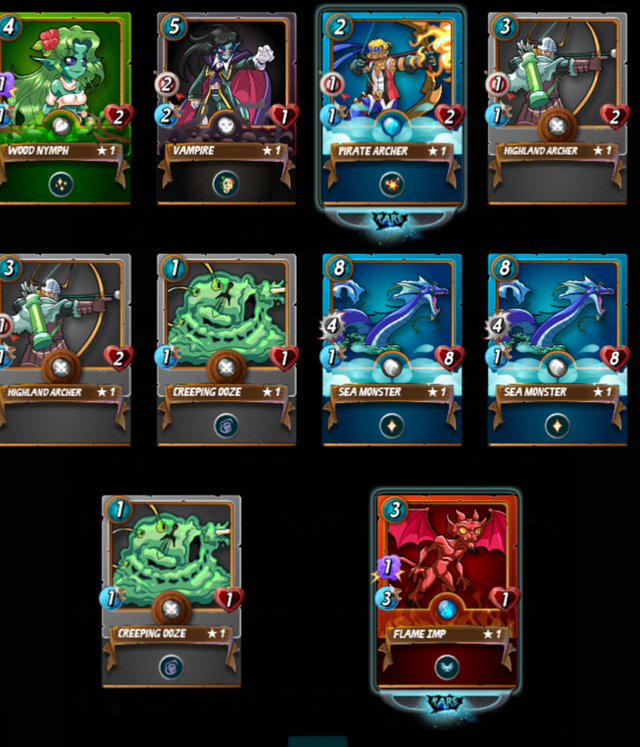 Source: steemmonsters
I opened immediately but the disappointment struck strong, only 1 EPIC and some RARE the rest was expected.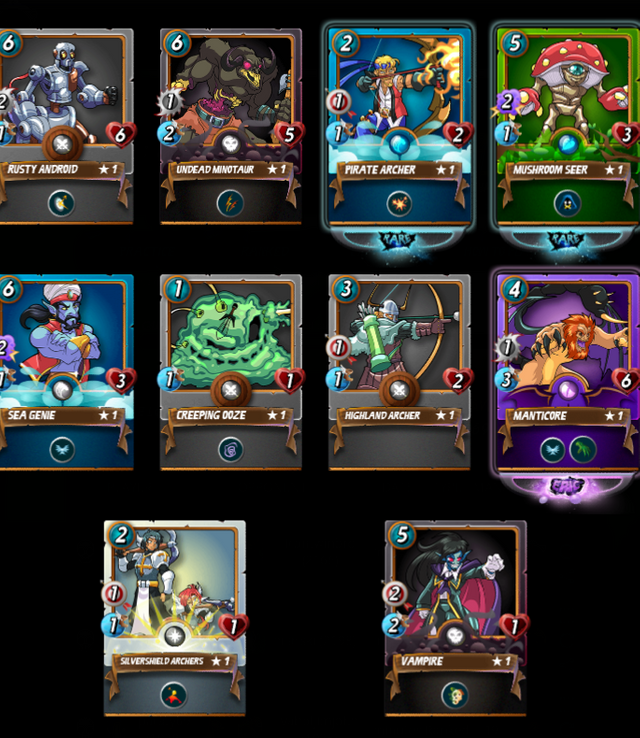 Source: steemmonsters
Anyway, I made the decision to change my goals in the game.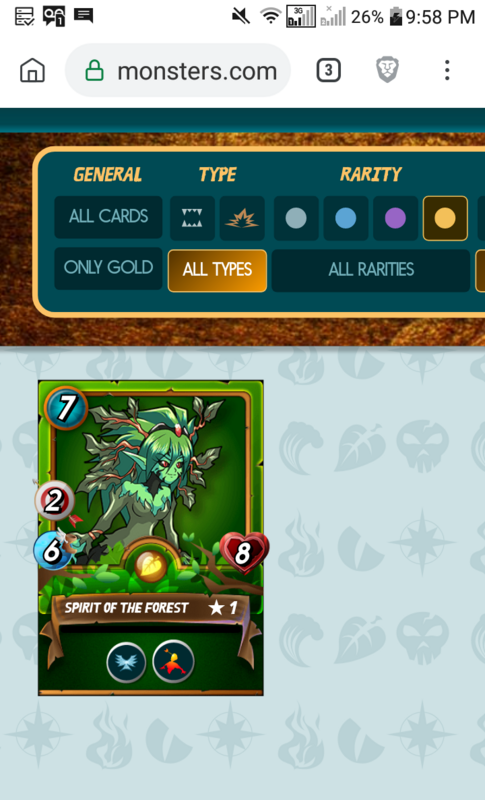 Source: steemmonsters
I decided to sell my only LEGENDARY and a few more reasonable cards.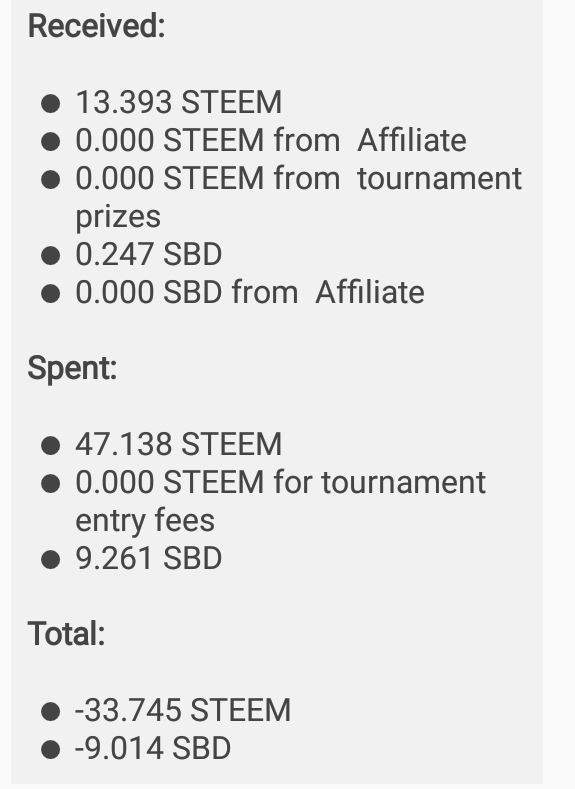 Source: steemmonsters
I made about 13 STEEM much less than invested.
Now it's time to go to the market and buy a card that was missing from my WATER team.
I will continue to play without much stress and without investing any more that comes given I accept.

Este fim de season chegou com as cartas de recompensa dentro do normal. Como estava na Gold League III foram 22 cartas. Abri logo de imediato mas a desilusão bateu forte, apenas 1 EPIC e alguns RARE o resto ja era esperado.
Enfim tomei a decisão de alterar meus objetivos no jogo.
Decidi vender meu único LEGENDARY e mais algumas cartas com valor razoável.
Apurei cerca de 13 STEEM bem menos do que o investido.
Agora hora de ir no mercado e comprar uma carta que fazia muita falta no meu time WATER.
Vou continuar a jogar sem muito stress e sem investir mais o que vier dado eu aceito.

This post was written in, English and Portuguese, please consider using Google Translate or other online translator to help you if you spoke other language.
VOTA AQUI @steemitportugal WITNESS

E não se esqueçam votem para witness como eu
my votes for witness are
@arcange
@ausbitbank
@blockbrothers
@blocktrades
@c-squared
@curie
@davinci.witness
@drakos
@dsound
@emrebeyler
@followbtcnews
@good-karma
@kevinwong
@mahdiyari
@neoxian
@ocd-witness
@pharesim
@reggaemuffin
@rival
@roelandp
@someguy123
@steemcommunity
@steemgigs
@steemhunt
@steemitportugal
@steempress
@themarkymark
@therealwolf
@utopian-io
@yabapmatt

---
ptgram power: | faça parte | grupos | projetos | membros | | ptg shares | trilha premium | fórum externo | fórum na blockchain | siga: | @brazine | @brazilians | @camoes | @coiotes | @dailycharity | @imagemvirtual | @msp-brasil | @ptgram-power |

---

Gif by @aleister
Know my curation trail project
link-
If you would like to delegate to GRAFFITY HUNTER project by @pataty69 you can do that by clicking on the following links:
10SP-25SP-50SP-100SP-250SP-500SP-1000SP-
Be sure to leave at least 50SP undelegated on your account.