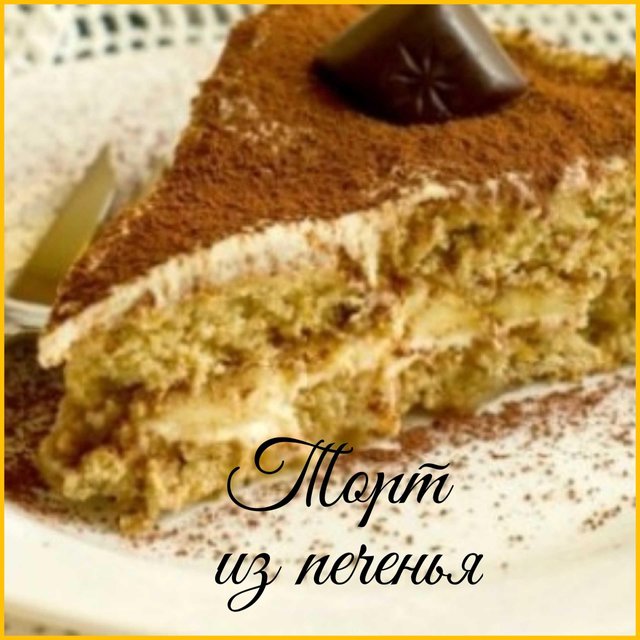 Good day to all dear readers. Today I will teach you to cook a cake without baking. It is prepared on the basis of oatmeal cookies and sour cream.
To make this cake, we need the following ingredients:
500 grams of oatmeal cookies,
500 grams of sour cream,
100 grams of chocolate chips or 2 tablespoons of cocoa,
2 bananas,
15 grams of gelatin (you can do without it).
1 cup of sugar.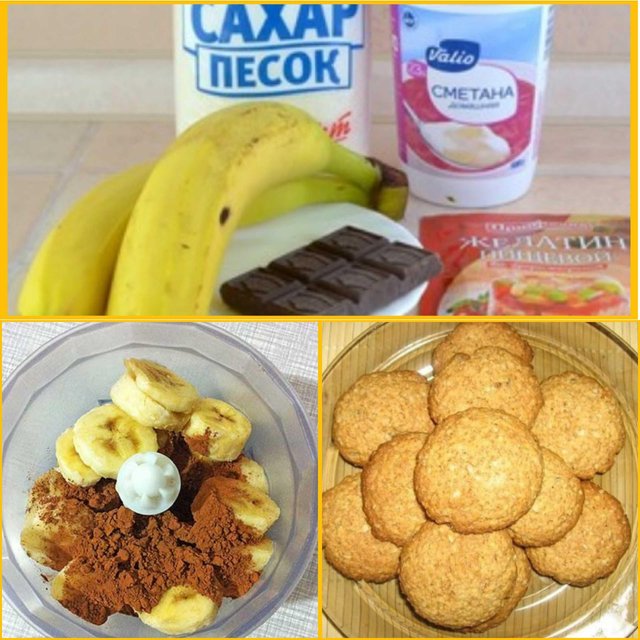 First you need to prepare the cream:
Mix sour cream with cocoa or chocolate chips, add a glass of sugar, bananas and whisk it all up well with a mixer.
Then, each cookie is cut in the bottom, laid into the form and apply the cream.
The second layer of pastry cream is the third layer of pastry cream and so on. From above we decorate a cake with a cream and a crumb of chocolate.
Our cake is ready without baking! If you want, you can add gelatin to sour cream, which you must first dilute with water. But I do not use gelatin.
Good appetite!
---
Добрый день всем дорогие читатели. Сегодня я научу вас готовить торт без выпечки. Он готовится на основе овсяного печенья и сметаны.
Для приготовления этого торта нам нужны такие ингредиенты:
500 грамм овсяного печенья,
500 грамм сметаны,
100 грамм шоколадной крошки или 2 столовые ложки какао,
2 банана,
15 грамм желатина (можно обойтись и без него).
1 стакан сахара.
Для начала нужно приготовить крем:
Сметану смешиваем с какао или шоколадной крошкой, добавляем стакан сахара, бананы и все это хорошо взбиваем миксером.
Затем, каждое печенье разрезаем в вподоль, укладываем в форму и наносим крем.
Второй слой печенья-крем, третий слой печенья-крем и так далее. Сверху торт украшаем кремом и крошкой шоколада.
Наш торт без выпечки готов! Если вы хотите, то можете добавить в сметану желатин, который предварительно нужно развести с водой. Но я желатин не использую.
Приятного вам аппетита!
🍌🍶🍫 🍌🍶🍫 🍌🍶🍫 🍌🍶🍫🍌🍶🍫