🍫🍨🍮 Chocolate mousse/ Шоколадный мусс 🍫🍨🍮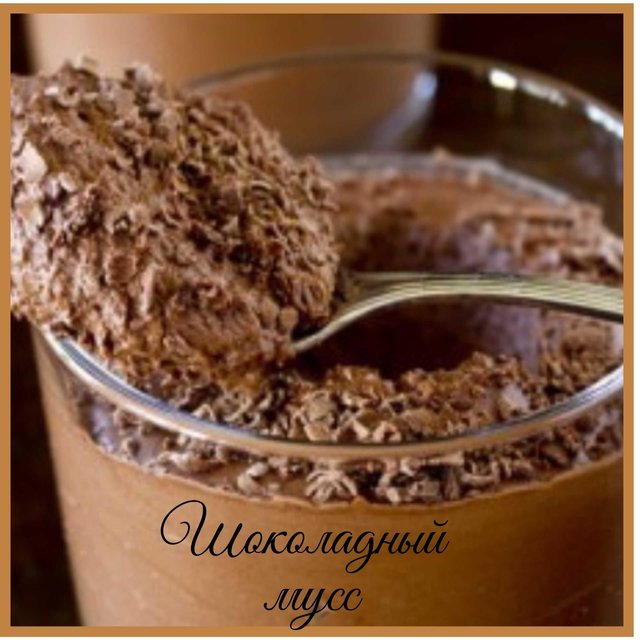 Hello! This dessert is prepared quickly, and its taste is unforgettable! The main thing to do right and not rush. Today I will teach you how to make chocolate mousse.
So, we need:
3 yolks,
3 protein
3 tablespoons of sugar,
3 tablespoons of butter,
400 ml of cream
200 grams of dark chocolate
100 grams of water (for steam bath)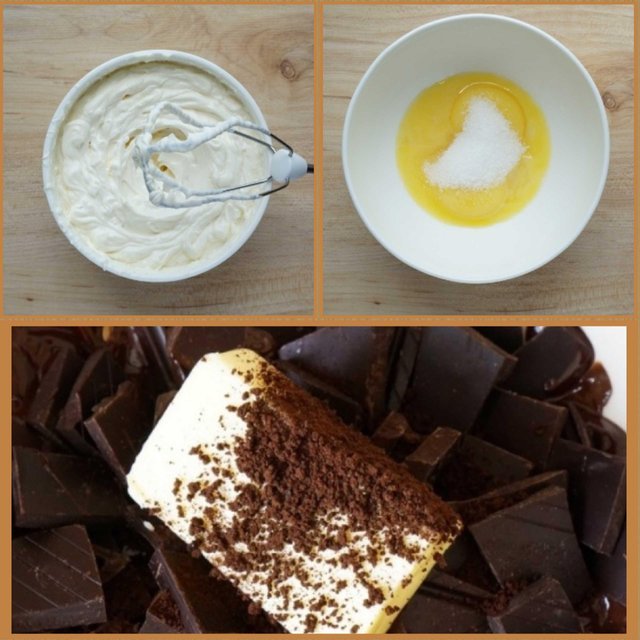 To begin with, whip the cream into a foam and put it in the fridge.
Then beat the yolks until white.
Melt chocolate to melt in a water bath and add butter. It is very important to keep the chocolate on fire for a long time, otherwise it will roll into flakes.
When the chocolate has melted, wait until it cools to room temperature. Enter the chocolate yolks.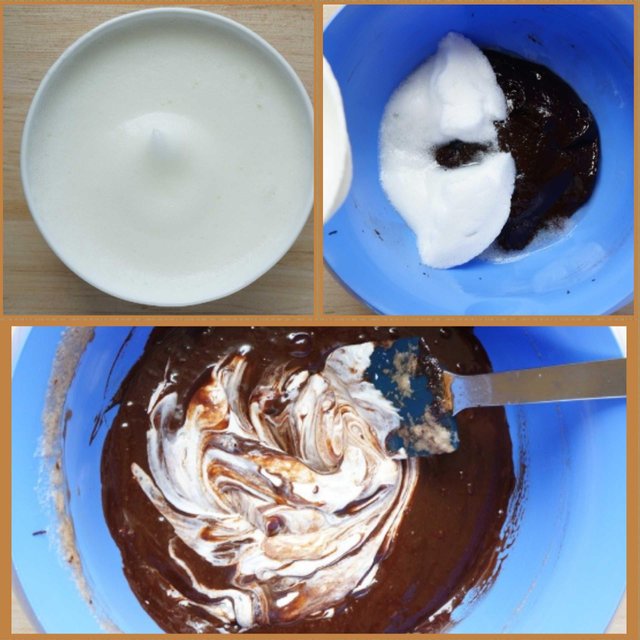 Squirrels with sugar, beat in foam, slowly add to chocolate and yolks. Then slowly stirring, add the whipped cream.
The mousse will brighten, but when it hardens, it will become a darker tone. It should be so. Pour the mousse into glasses, close with food film so that the crust does not form and put it in the refrigerator overnight.
Chocolate mousse is ready! If desired, it can be decorated with berries or nuts.
Enjoy your meal!!!
---
Всем привет! Этот десерт готовится быстро, а вкус у него незабываемый! Главное все делать правильно и не торопиться. Сегодня научу вас готовить шоколадный мусс.
Итак, нам нужно:
3 желтка,
3 белка,
3 столовые ложки сахара,
3 столовые ложки сливочного масла,
400 мл сливок,
200 грамм горького шоколада,
100 грамм воды ( для паровой бани)
Для начала взбиваем сливки в пену и помещаем в холодильник.
Затем взбиваем желтки до белого цвета.
Шоколад растопить нужно на водяной бане и добавить сливочное масло. Очень важно шоколад не долго держать на огне, иначе он свернётся в хлопья.
Когда шоколад растает ждём, пока он остынет до комнатной температуры. Вводим в шоколад желтки.
Белки с сахаром взбиваем в пену, медленно вводим к шоколаду и желткам. Затем медленно помешивая добавляем взбитые сливки.
Мусс просветлеет, но когда он застынет, станет на тон темнее. Так и должно быть. Разливаем мусс по стаканам, закрываем пищевой плёнкой, чтобы не образовалась корка и ставим на всю ночь в холодильник.
Шоколадный мусс готов! При желании его можно украсить ягодами или орехами.
Приятного аппетита!!!
🍫🍨🍮 🍫🍨🍮 🍫🍨🍮 🍫🍨🍮🍫🍨🍮